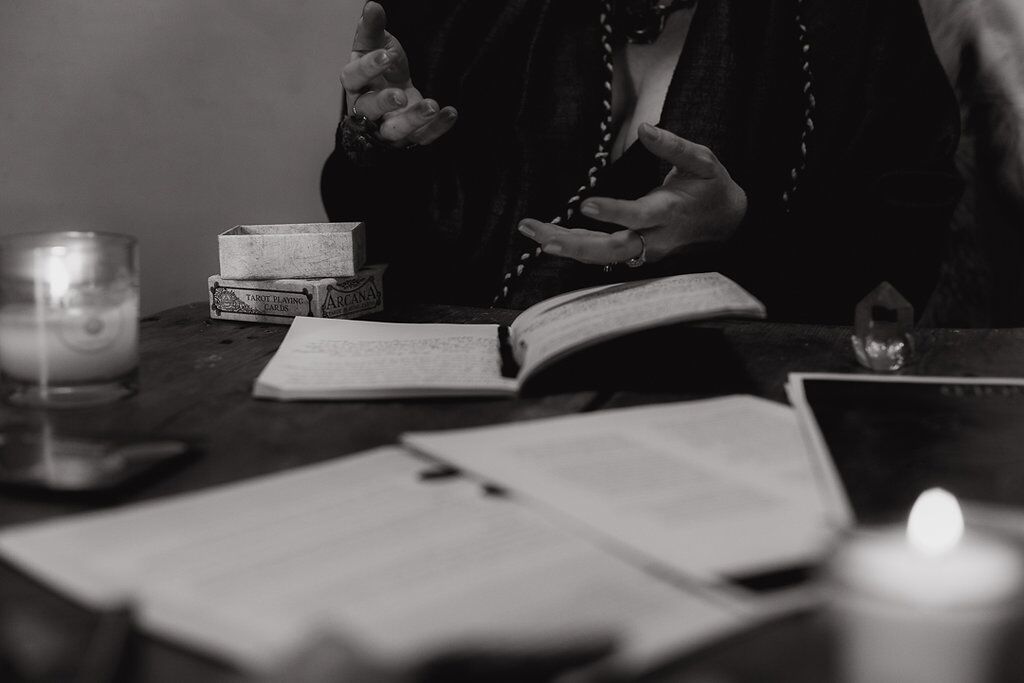 Dear Miracles,
Earlier this year I was sitting in the dark while the full moon shined Her face out at me through gnarled Pecan tree branches and the wind was whipping through my hair, as one does. I had already completed my morning devotions and was enjoying a cup of coffee and just talking to the trees and really listening, for as you all know, the greatest part of speaking with land and tree, rock and root, is not speaking but rather listening to them as they speak in their much slower, rolling, winding, ways.
And so sitting there in the dark I heard quite clearly this, that it is ok, it is actually quite normal to have an experience where the internal season and the external seasons do not, exactly, line up. For you see, in spring of this year my family had a long visit with old Lady Death.
Now I know her well and she has been a friend of mine ever since birth, and yet, she is still like the austere great-great aunt or grandmother – the one that you are not totally sure about, she might give you a sweet or she might eat you…it is unclear.
She first came rattling into my year during the first week of January when my beloved dog died. Our doberman was 17 years old and passed in her sleep – we could not have asked for better, but I had a sense it was only a beginning.
Then, La Muerta invaded my springtime season with her ivory bones and her scent of wood smoke and apples and autumn in mid-March when my father in law passed away. My husband and I mourned his loss actively for a set amount of time, built an entire ancestor altar in his honor, and then over time became acquainted with the high and low tides that carry the unique grief of losing a parent.
Not much later, a dear friend of mine called me with the unexpected news that a beloved of hers had died – far too young and very unexpectedly. She was devastated.
And as you know, when you love someone, even if you do not know their loss as intimately, you know them, and your love for them requires that your heart be pierced too.
And so, there I was, on my swing, moon bathing, and feeling quite heartbroken. It was Springtime! The birds were signing, the weather was actually -gasp!- pretty awesome, the flowers were blooming. It wouldn't be true to say I wasn't aware of those things – I was, but I was also aware that inside my soul it did not feel like spring, it felt like late autumn headed into winter, and I felt out of sync with the lands where I live and all of the creatures who form my community, my home.
That is when the trees explained to me that of course we have days, weeks, months, and years, where we feel mismatched to our surroundings – be they the jobs we show up for, the partnerships we participate in, the schools we attend, the creations we make, the very bodies that we inhabit. This happens. For everything there is a season but there are also times where we feel decidedly out of season too.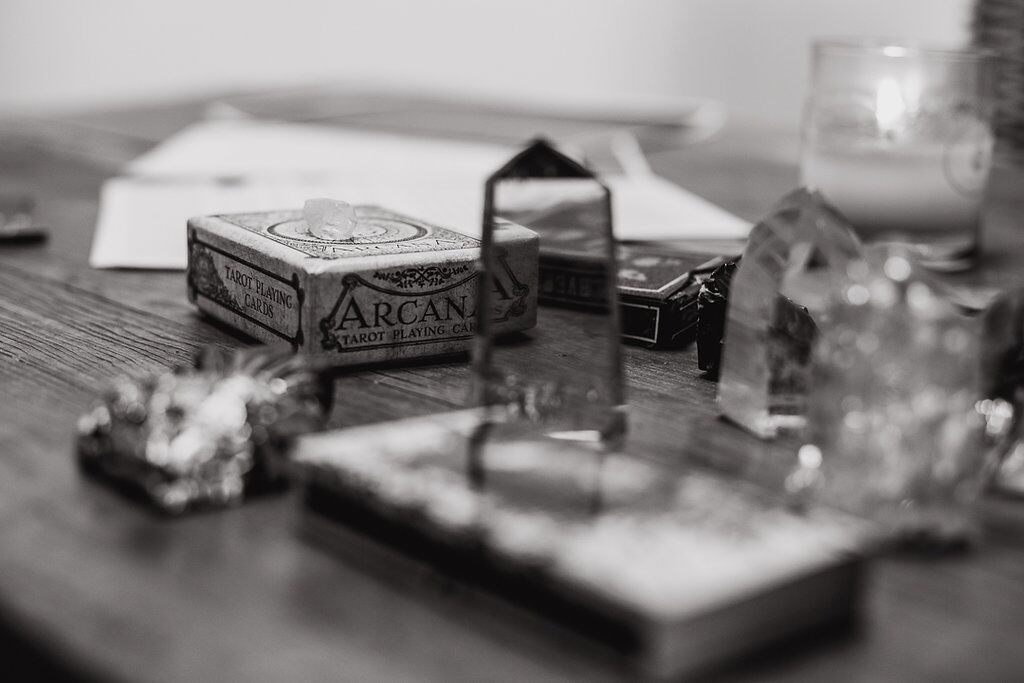 One of the reasons that the Sacred Arts have been outliers in the world of spirituality and self-help is because they speak to and resonate strongly with those who feel out of season in their lives. I suspect many of you know this feeling, right?
Skin that doesn't quite fit – it is too tight, too itchy, too…something.
Tears that just show up in the middle of your day (usually right before the after lunch meeting of course) like uninvited guests.
Dreams that leave you covered in their stardust and strangeness even hours after waking.
The Sacred Arts are uniquely positioned to speak to such experiences and they call to those who have such experiences; they call to those of us who feel that we are searching…for…something, but we aren't quite sure what. The Sacred Arts nod and wink at us mischievously.  They spit a few watermelon seeds at our toes as Kochari, the Pueblo Clown Trickster does whenever things get too serious; we might even hear them yip a bit as Coyotes are known to do, and then they tell us,
"What you are looking for amigo, you won't find it by following the straight and narrow, and you won't find it on the 5 lane expressway either, but if you are willing to follow me, into the moonlight, I can show you a thing to two."
And so they do.
Primarily through story, the primary source and seedbed of all Sacred Arts, we are shown all kinds of wonders and we are reminded of the magic, dreams, divinations, prayers, and blessings, and so much more that we carry within us, yes, you too.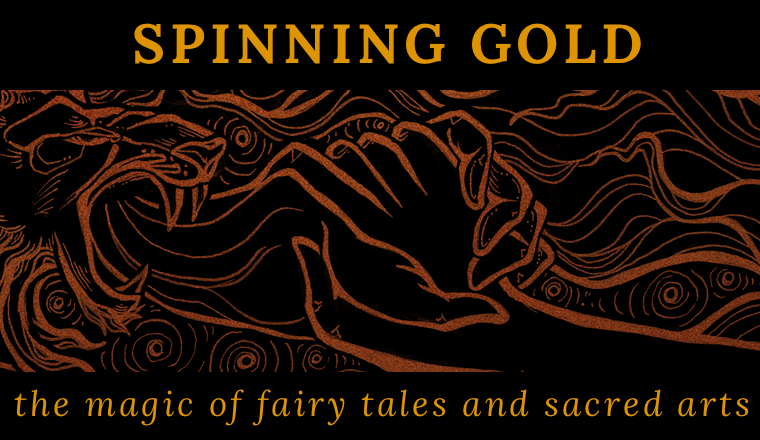 My Dear Miracle, stories also help us orient ourselves.
I might feel strange (well, stranger) sitting there on my swing in the pitch dark talking to trees and realizing that this is precisely it, I am out of season with the season, if I did not know stories like Tam Lin – where a hero transforms into all kinds of things within the blink of an eye, or the Snow Queen where the bite of Winter is felt in deepest Summer, or Sir Gawain and Lady Ragnelle where the physical land mirrors the drought of soul that comes over an entire kingdom. But I do. I do know those stories, and so I know that even in my hard moments, my isolated moments, my I-never-felt-so-alone moments, I am not alone but rather in excellent, storied, company.
As are you. As are we all.
And I know too, from listening and learning from story, how to create the magics and ceremonies, how to dream the dreams, cast the divinations, say the prayers, and make the blessings that carry medicine to strengthen not only myself when I have need, but other as well. For this is just one way that I spin gold from the straw of every day life and every day stuff.
With love,
Briana
PS: It is why I created Spinning Gold and it is why I hope you will join me in this one of a kind journey over the next year.
About the Author: Briana Saussy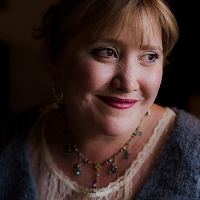 Hi, I'm Briana! I am a writer, teacher, and spiritual counselor, and I am part of a growing community of soulful seekers, people who are looking for wholeness, holiness and healing – for better, more rewarding lives.
The best way to work with me and begin living an enchanted life right here and now is to register for my year long course of fairy tales and magic – Spinning Gold.
Image Credits: Photos by Danielle Cohen. Graphic by Cassandra Oswald.