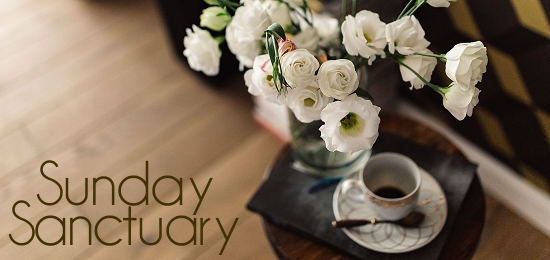 If there's one thing I've learned throughout my life, there is nothing like a great book to escape. I learned this at an early age, that books took me to other worlds: Narnia, Sleepyside, and Victorian London.
Books saved me, too. I was a inquisitive and talkative child. By encouraging my love of books, my mother found a key to a few moments of blessed quiet: I didn't talk (as much) when I was reading.  Besides adventures, I found answers to the ways the world worked in books. And recall one summer when I decided to read the encyclopedia. That was back in the days when the way to find answers was found in beautiful hardback books, not with the click of a mouse.
Some of my fondest memories are climbing into a tree in my grandmother's front yard on a hot summer day. Armed with a pillow, a Dr. Pepper, and a book,for long moments I escaped the oppressive heat of a 70's era summer. She didn't have air conditioning, but there was shade from the oak leaves and if I was lucky, a breeze to stir the thick air.
Books have been a constant companion all these years. I'm fifty now, and though I've had periods of time when I didn't read as much, I don't recall a time when I didn't have a book close at hand. I still find great pleasure in taking a good book and myself to lunch. I can't imagine traveling without a book (or two) (or now a loaded Kindle in my purse. When I traveled a lot for work, the airport bookstore became my BFF.
And I am one of those rare people that can read in the car without getting sick to my stomach. So a long car trip with John at the wheel is an opportunity for diving into a great story.
In all the years of reading – and later writing – I haven't had much opportunity to attend book signings. It seemed such an exotic opportunity, designed for the fancy folks living in New York City. Oh, how I envied the idea of those literary salons and easy access to famous authors at Barnes and Noble. I was from a small town in Texas, and authors didn't really come to little old Mansfield. And if they came to the big cities of Fort Worth or Dallas? I don't know how in those pre-internet days we would have found out about the events.
All those years of loving the written word and I was almost 21 before I met my first real author. Well, I felt like I knew Sandra Brown because she was a weather girl on Channel 4 when her first book came out. But that isn't the same. No, the first author I met was Larry McMurtry.   I was a junior in college and he was to be a guest lecturer. I took a literature class composed entirely of his works.
He was quieter in person than he seemed on the page.
With All Things Girl, I began interviewing authors. Meeting them online and sending emails back and forth, often with a PR agent as our go-between. I know a lot of authors that way. Always game to help them promote their latest book. My love of books and their work makes me want to see them succeed.
That's how I met George Pelecanos in 2008. Because we were both in DC at the time, we did a telephone interview rather than email.  And then, as luck would have it, I was in DC and got to attend a lecture and book signing of his.
Talk about mesmerizing! That man has charisma. The sheer power of his presence invited me into another world and I saw clearly how he was not just a successful author, but a screenwriter that invited me into another beloved escape: television.
In the last few years, I've met many authors online and I am grateful. I have dear friends that have written books. Somehow, knowing a writer as a friend before you read their book puts them in the friends I love, so of course I love their books.
Settled in Ohio, I have now met three authors in the last four years that I didn't know as friends first. Can you imagine? In forty-five years of reading, I met two authors between the ages of twenty-one and thirty-six.  And now, in my middle age years, I've met Tess Gerritsen and Jill Santopolo. Both thanks to my local library and the Jewish League of Dayton. Each was delightful and talked about their writing process and answered questions. And though I knew Gerritsen's Rizzoli and Isles characters thanks to TNT, I didn't read either of their books until after meeting them.

Then this past week, I met Fiona Davis.  Fiona is a former Broadway actress and she has such charisma!
I have devoured Davis' previous books: The Dollhouse and The Address. And have recommended them to friends. So, when I found out that she was going to do a luncheon and book signing in Columbus, I reached out to a girlfriend and we attended together.
I loved hearing about how she approaches a book. She's the most logical writer I've ever heard speak.
She begins first with a location. All her books are set in a specific building as the backdrop – and almost character. Her new book, The Masterpiece, is set in Grand Central Station. Since her book are historical fiction, she must do extensive research. She allows herself two months to do research. Enough time to dig in without going down the rabbit hole too deeply. Also a way to ensure she doesn't use research as an excuse to not write.
As historical fiction, she has two timelines in each book. One in the past, one more modern. Both set in the same location, that becomes a character of its own.
She outlines. Extensively. Before she gets to the page, she knows the general trajectory of each character, the two plots, and when the timelines of the main characters will collide and merge. On some rare occasion, a character goes off the outline and demands to do something earlier than she planned.  But that has only happened once so far.
She says she doesn't suffer from writer's block. Sure, she said, she has better days than not. But her years as a journalist taught her that if she wanted to get paid, she had to get the work done. And knowing that she has a contract to do a book with a deadline propels her forward.
After lunch, her reading, and her answering questions, she lovingly signed books and chatted with the attendees.
Her obvious love for the craft, for writing and creating stories, reminded me once again why I love books. Why their companionship has comforted me over the years. Why reading is still one of my greatest pleasures.
I waited until Friday night to begin The Masterpiece. I devoured the story of art and women and the fight for what is right. I finished it last evening. Discovering once again that between the pages of books, I could escape to another world. That the curious and inquisitive child I was at five still lives inside me. Always there waiting  to see what a turn of the page brings next.
About the Author: Debra Smouse
Debra Smouse is a self-admitted Tarnished Southern Belle, life coach, and author of Clearing Brain Clutter: Discovering Your Heart's Desire and Clearing Soul Clutter: Creating Your Vision. When she's not vacuuming her couch, you'll find her reading or plotting when she can play her next round of golf. She's the Editor in Chief here at Modern Creative Life. Connect with her on Twitter, Facebook, and Instagram.