On Tuesday morning, I wake up between 5:30 and 7 AM, depending on the slant of the sun. There is a gap between my blind and the window sill where the brilliant Arizona morning light blazes through.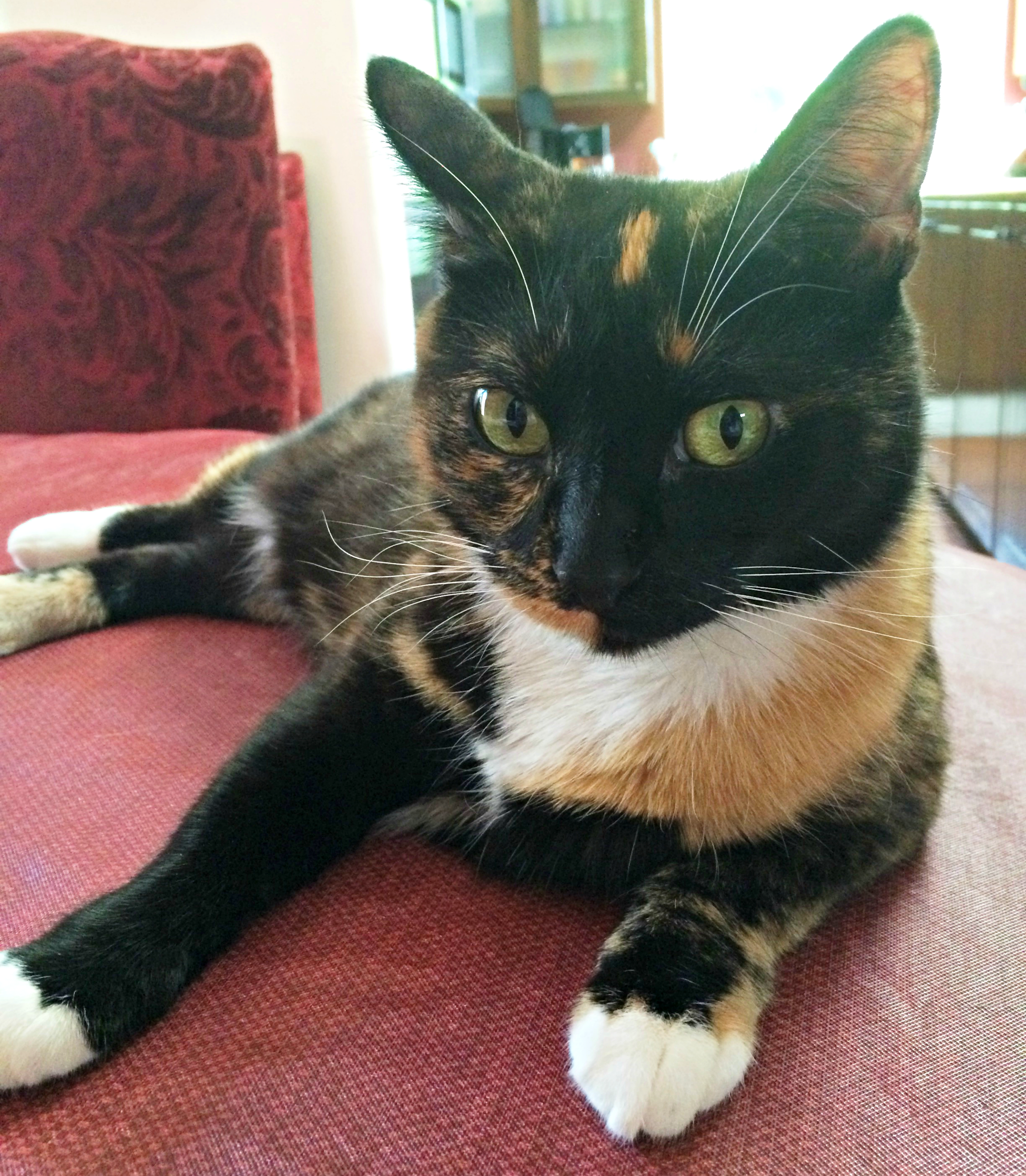 I open my bedroom door, and my tortico cat Sloopy Anne is lying there waiting for me. I shoo her down the stairs so that my calico cat Tiger can make her way downstairs undisturbed. They get along fine in the kitchen and living room, but not upstairs.
Downstairs, coffee that my husband made awaits me, but I ignore it. Instead, I pour myself a Mountain Dew (you thought I was going to say tea? that comes later in the morning) over a full glass of ice and plunk in a red-striped paper straw. As I do this, the cats greet me, and I talk to each one individually.
We have six cats now. My husband and I have been volunteering at a local no-kill animal shelter for a few years, and we keep bringing home difficult to place kitties. They might not show themselves to advantage in the shelter environment, but they make loving additions to our household.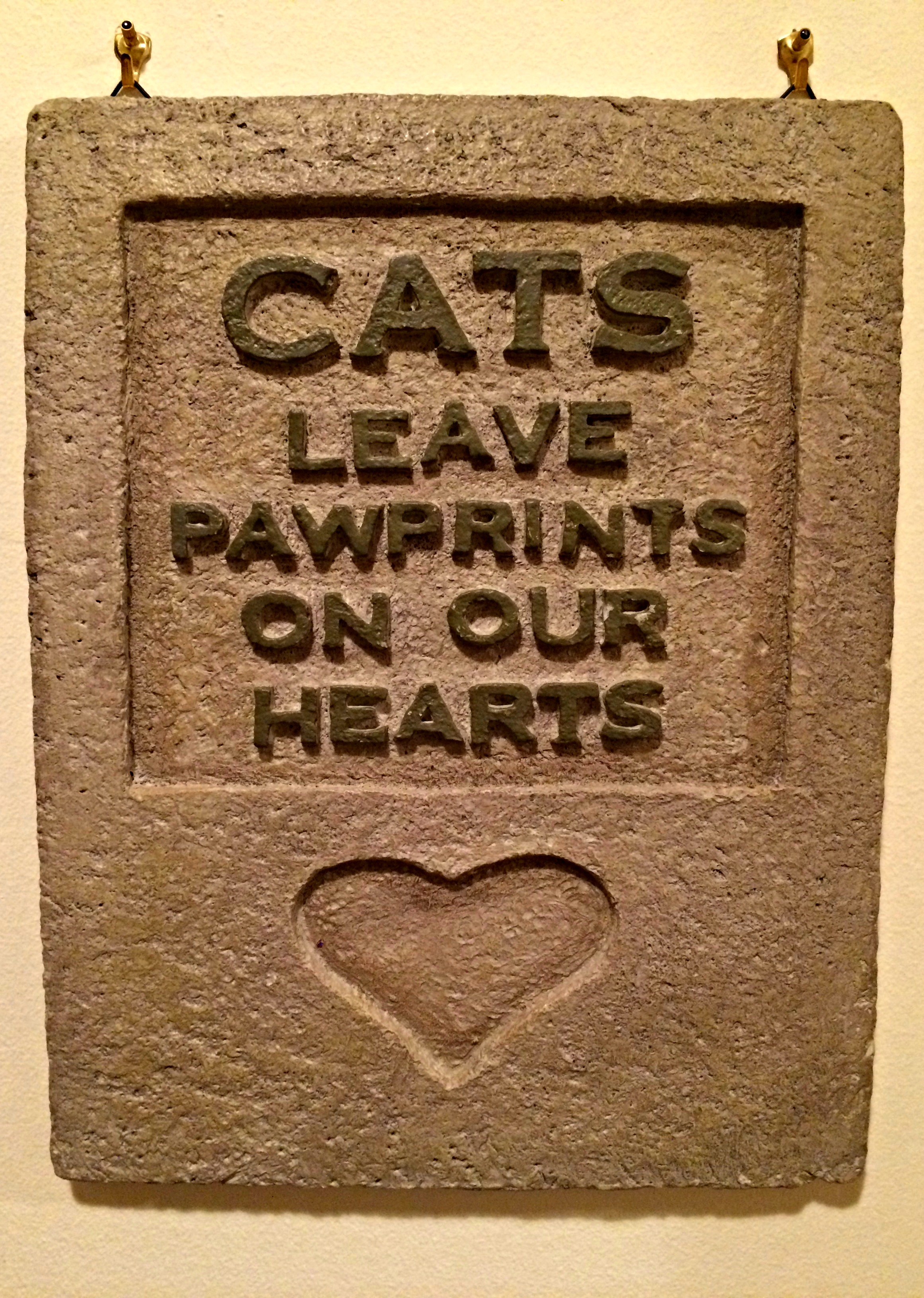 By 8 AM I've fed the cats and cleaned up after them: food bowls, water bowls, any random barf.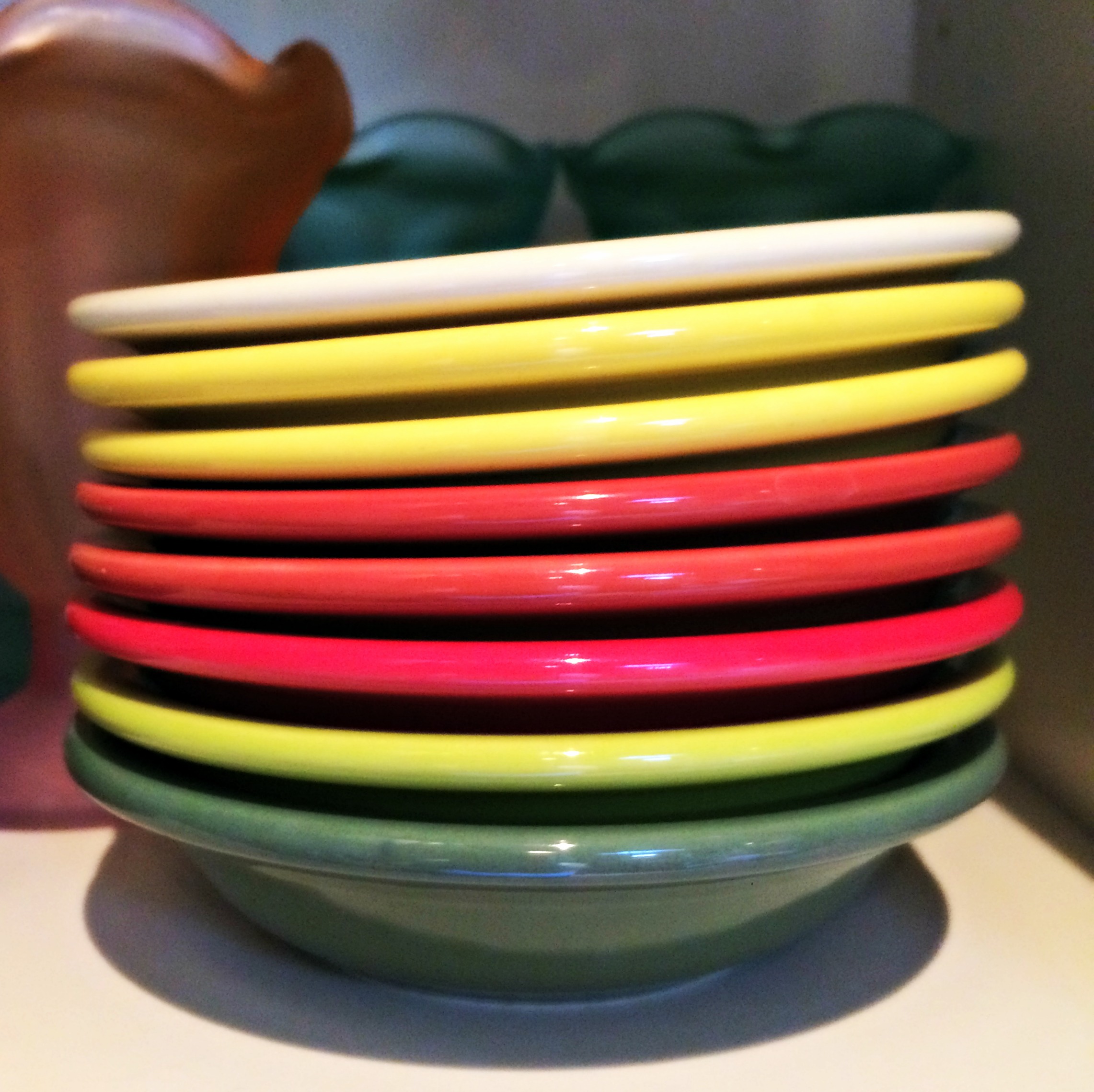 I sit at the computer and skim my new emails, my blogs, and other social media.  I respond to some. A genealogist from the Netherlands has written to me, giving me information on an ancestor I blogged about last week. I've learned so much more family history since I completed Kin Types that I now wonder if there is a Kin Types II in the future.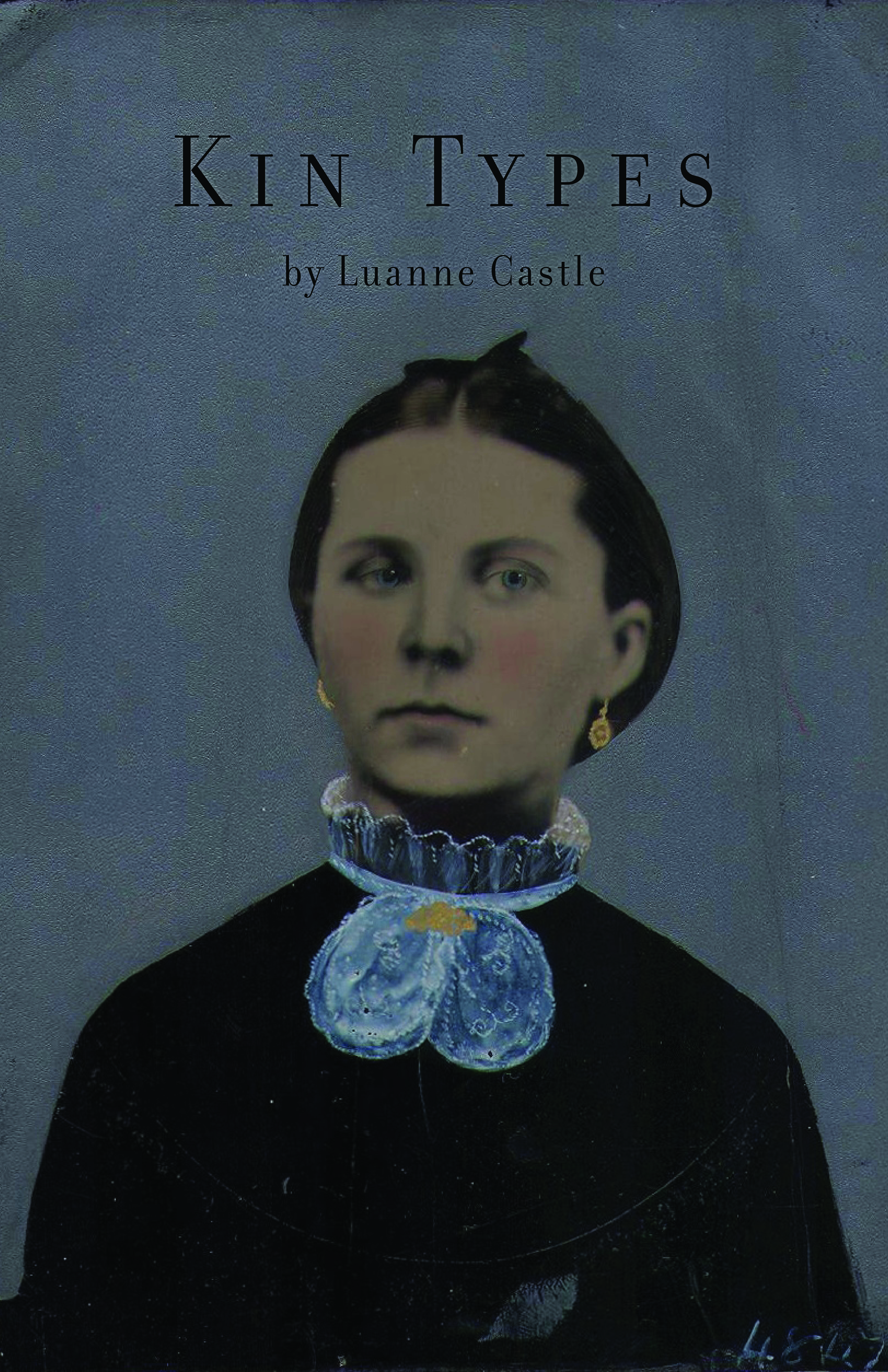 I keep two to-do lists. One is a preprinted form with exercise and other constants. The other is ever-changing, and it gets re-written every day. I check these over. I also check my datebook in case I have appointments. Mondays are always very busy, and sometimes it feels that the week as I want it begins on Tuesday.
After a breakfast of two Dr. Praeger's green veggie patties squirted with sriracha mayo, I start to do the chores on the lists, respond to more emails and blogs, and answer the telephone. The business my husband and I own is operated out of our home, and in addition to many other job titles, I am the receptionist. I gaze longingly at the item on the permanent to-do list: WRITE. But I have more work to do first.
Late morning, I let my newest cat, Perry, out of his bedroom and follow him around as he interacts with the other cats. Luckily, Kana, the dominant one, is in a basket in the laundry room today and ignores Perry. Pear, Felix, and Tiger watch Perry make the rounds of the room.
But Sloopy Anne has decided he's a thorn in her paw and tries to hiss him back into his bedroom. Today he holds his ground and lies down, facing her. They stare at each other while the minutes tick away. I think about that word on my list: WRITE.
Forty minutes later, Perry is back in his room, coaxed with treats and a kiss. Back in the kitchen, I pour a glass of iced tea that I brewed yesterday in my Mr. Coffee iced tea maker. With the glass in front of me on the kitchen table, I set to work on a blurb for a friend's new book.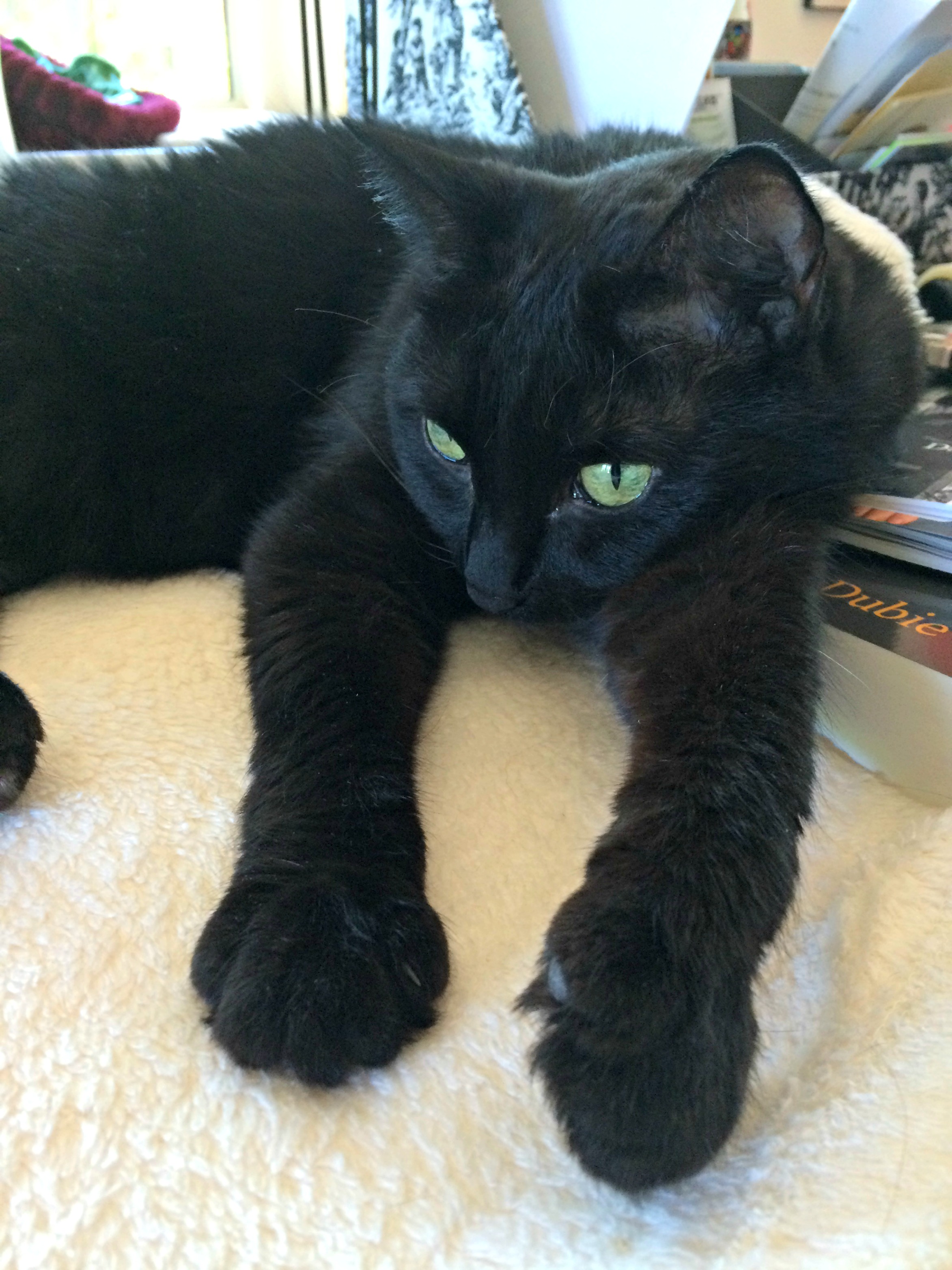 Kana asks for lunch with a warning nip on my arm. She has IBS and can't eat very much at one time, so she needs many small meals throughout the day. Just ask her.
I put the blurb draft away to finish tomorrow because my daughter calls. All these distractions have made me unable to focus on the review needed for the back of my friend's beautiful book.
My daughter needs me to fix a problem on her website. Although I am not a computer expert, ironically, I am better at these things than she is, probably because I've been blogging for five years.
My husband walks into the house and asks, "What's there to eat for lunch?" What he really means is, "What will you give me for lunch?" Since he spent four hours in the yard gardening and supervising the roofing guys, it's the least I can do, so I give him a half corned beef sandwich on gluten free toast. He has celiac and maybe IBS like Kana, and there are only so many things he can eat.
He leaves to go to a business meeting, and I know this is the best time to write, but first I have to move the laundry along. Oh, yes, I threw a load of laundry in at one point, as I was scooping litter boxes while talking to my mother on the phone about her latest medical appointment.
Eventually, I get to WRITE, as it says on the to-do list. I don't have to worry about writer's block or finding the zone because I am so eager after putting it off for hours and hours that I just jump in.  At first I scribble nonsense, but then the water clears and I see what lies underneath.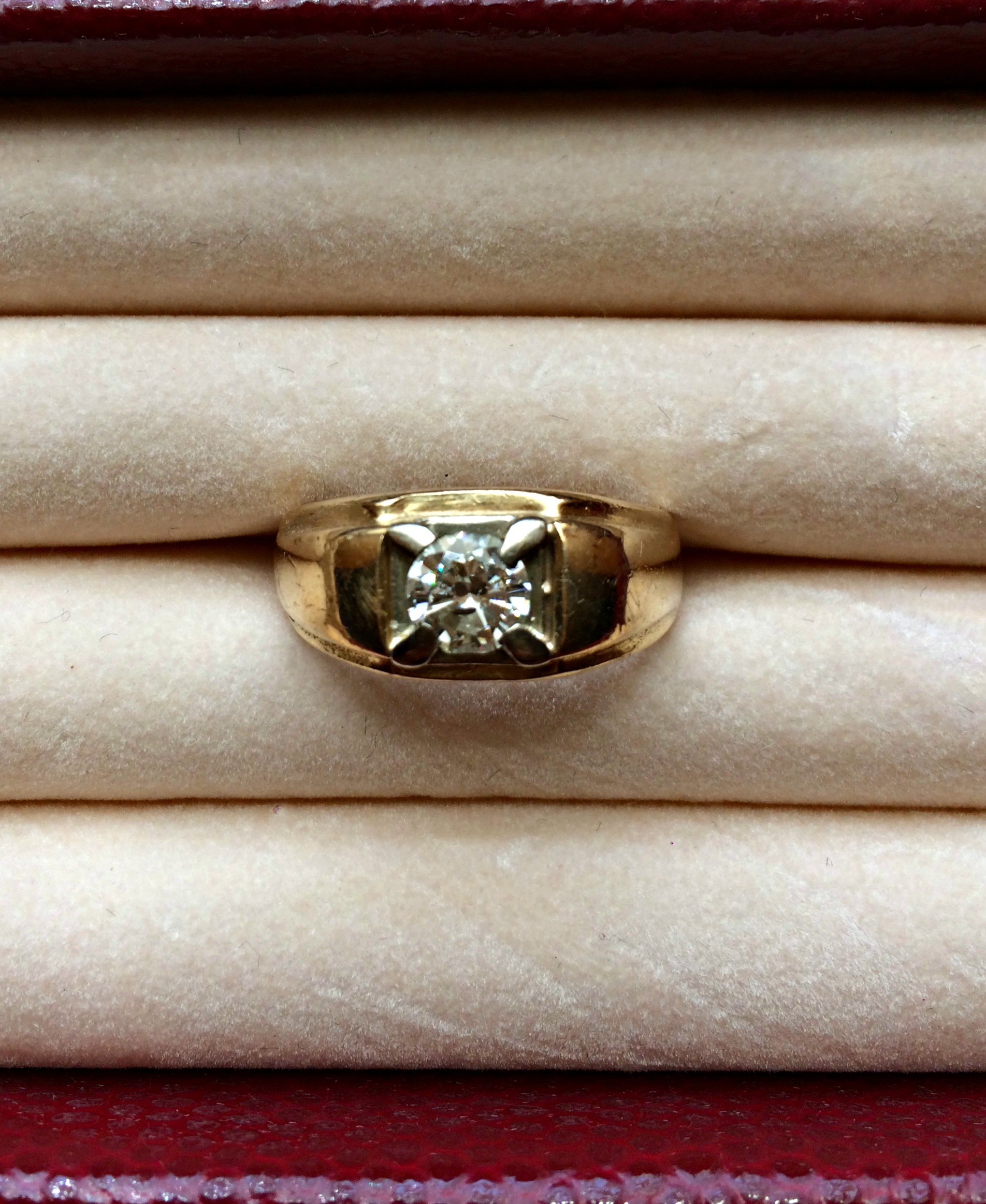 I am working on a poem draft I began six weeks ago. I'm addressing the diamond in my dad's ring, a diamond that first showed up (in our family, at least) in my grandmother's ring, then in a necklace for my mother, and only later in my dad's ring. My dad gave it to me a few weeks before he died in 2015. It's not easy writing to a diamond, but I'm trying to make the best of it.
For years I struggled with teaching (which included prep, grading, writing academically, and attending conferences), working at our business, raising my kids (and pets). I've had to fit in time for creative writing as I could.  Now that my kids are grown and our dogs have passed away,  I've added more cats, my father passed away, and my mother is elderly and needs my help. I'm still working at our business. Because I work from home now, everything is always happening at once: I might be revising a poem while answering the business phone and breaking up a minor cat scuffle. It's hard to get a clear mind. But what I always try to do for myself is write a little each day. Sometimes something happens on the page, in spite of the chaos.
When my husband gets back, I've been writing for 30 minutes, and now the business phone calls heat up, and I have to handle business emails and write a letter.
Finally, I say to my husband, that's it, I need to work out. He doesn't give me a look like I'm sliding out of work because he likes it when I workout. I ride the stationery bike. I don't have a lot of options for aerobic exercise because of my rebuilt foot. As a reward, I read on my Kindle (which I always said I would never get, but it's so lightweight and convenient on the reading shelf of the bike!). Then I do some exercises for flexibility and strength in my hip and upper leg areas.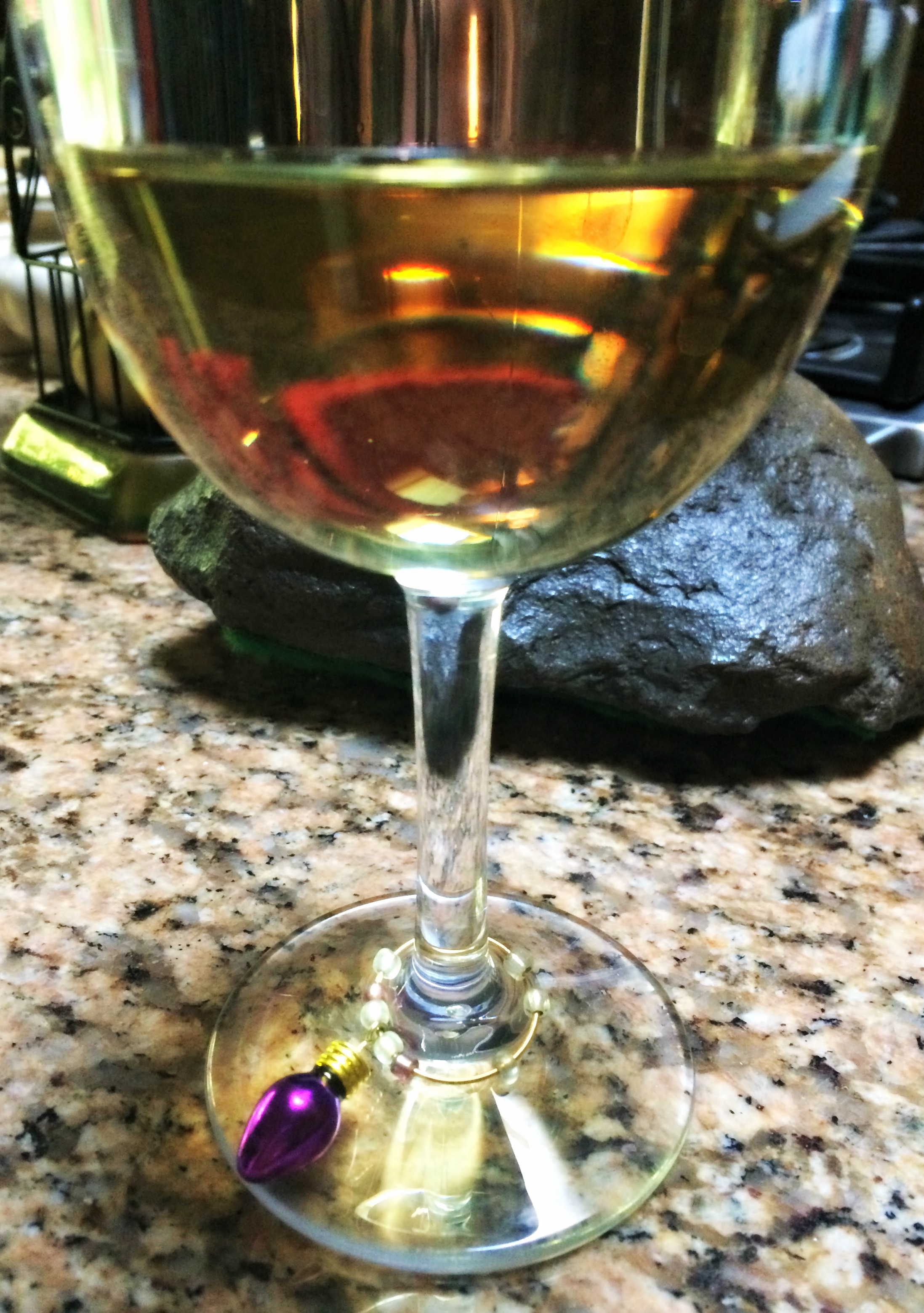 The day starts to close in on me. I'm tired and sweaty. I've gotten a lot done, but there are still 14 items left on my to-do lists. I don't know what we're going to eat for dinner, and I can't get a pizza because of my husband's celiac. Eventually, I have a meal planned and, with a glass of Chardonnay in hand, I cook chicken teriyaki in the wok with some vegetables I hope won't make my husband sick (so many foods do). The rice puffs up in my Hamilton Beach rice maker. I feed the cats.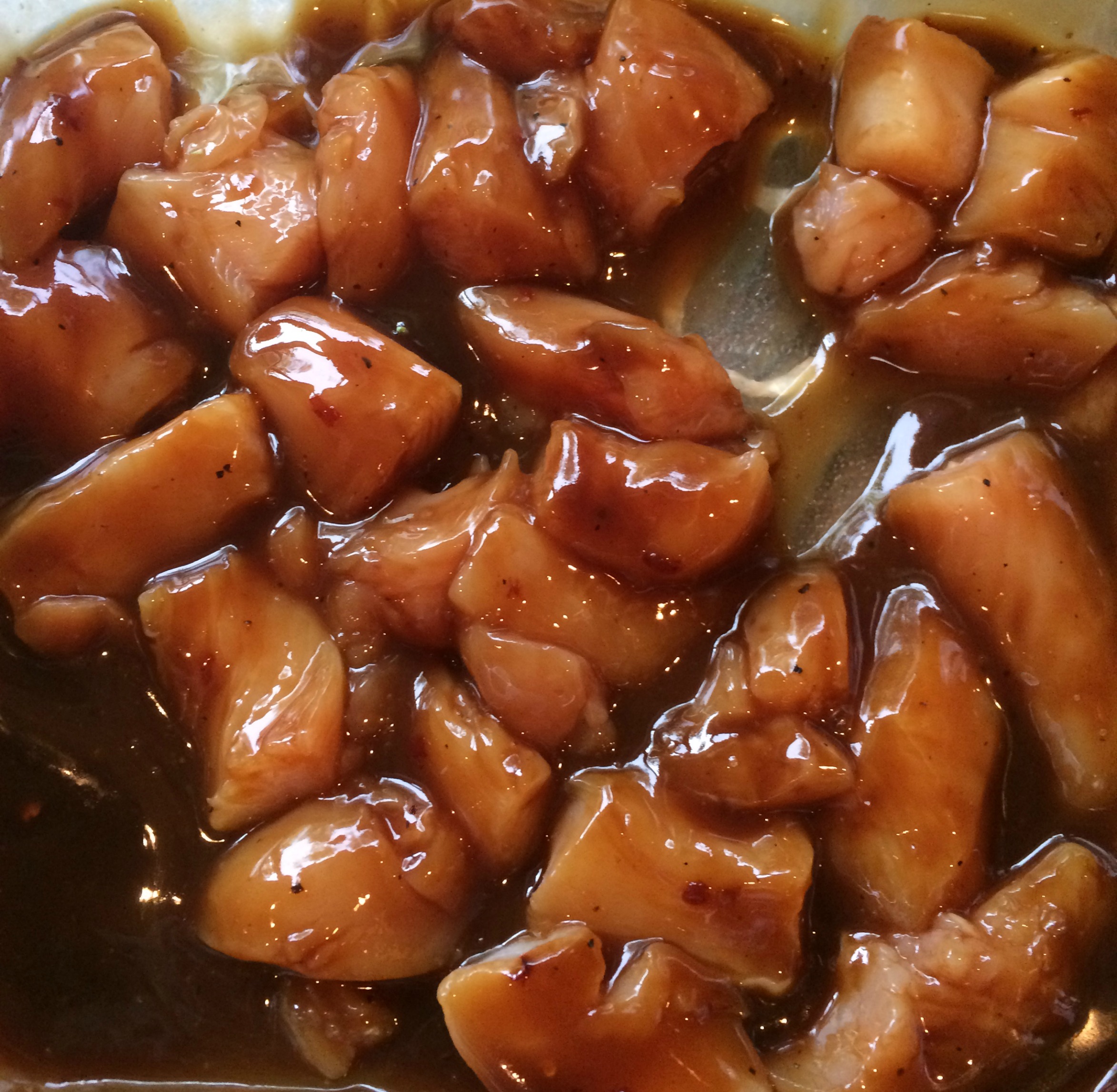 After the kitchen is cleaned up, I go into Perry's room and cuddle on the bed with him and watch TV for an hour or more. We watch part of an LMN movie. You know, those crazy Lifetime-movies-meet-serial-killers ones. I never watched one of these movies in my life, until Perry moved in this spring. (He moved in because my husband found him hungry and homeless in our backyard). The movies are two hours, but if I only see an hour, I don't feel I've missed anything. Besides, they seem to be contemporary gothic novels, and I pretend I'm going to write an academic article comparing the two.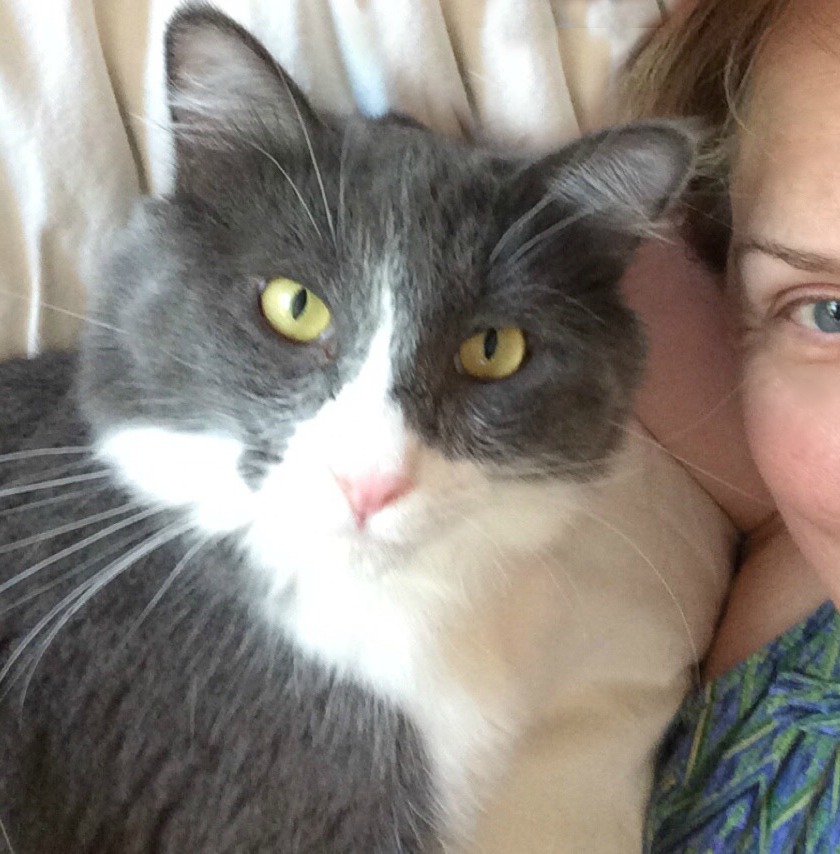 Then I head back out to the living room where my husband watches TV and open my iPad or Kindle or a book. And fall asleep within a half hour. Eventually, I wind up upstairs in bed with my husband and Tiger who snuggles happily between us.
About the Author: Luanne Castle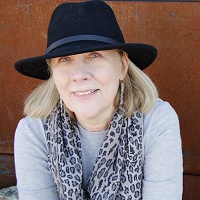 Winner of the 2015 New Mexico-Arizona Book Award, Doll God, Luanne Castle's first collection of poetry, was published by Aldrich Press. Luanne's poetry and prose have appeared in Grist, Copper Nickel, River Teeth, Glass Poetry Press, Barnstorm Journal, Six Hens, Lunch Ticket, The Review Review, and many other journals. Published by Finishing Line Press, Kin Types was a semi-finalist in the Concrete Wolf chapbook contest.
Luanne has been a Fellow at the Center for Ideas and Society at the University of California, Riverside. She studied English and creative writing at the University of California, Riverside (Ph.D.); Western Michigan University (MFA); and the Stanford University writing certificate program. Her scholarly work has been published in academic journals, and she contributed to Twice-Told Children's Tales: The Influence of Childhood Reading on Writers for Adults, edited by Betty Greenway. For fifteen years, she taught college English. She divides her time between California and Arizona, where she shares land with a herd of javelina. Visit her website.