I had an astrology reading done for the first time at the end of 2014, right around my birthday. As far as my knowledge of astrological meanings and intricacies before that reading, I knew I was a Scorpio, and that this meant I was fiery and passionate. My husband is a Scorpio too, and whenever we share this, the reaction is always, "Oh, wow!" (I get the impression they think we must have a) fierce clashes, b) wild sex or c) both. Maybe at the same time.) I like the persona of Scorpio—the intensity, the spiritedness—and I've always looked at it as something to live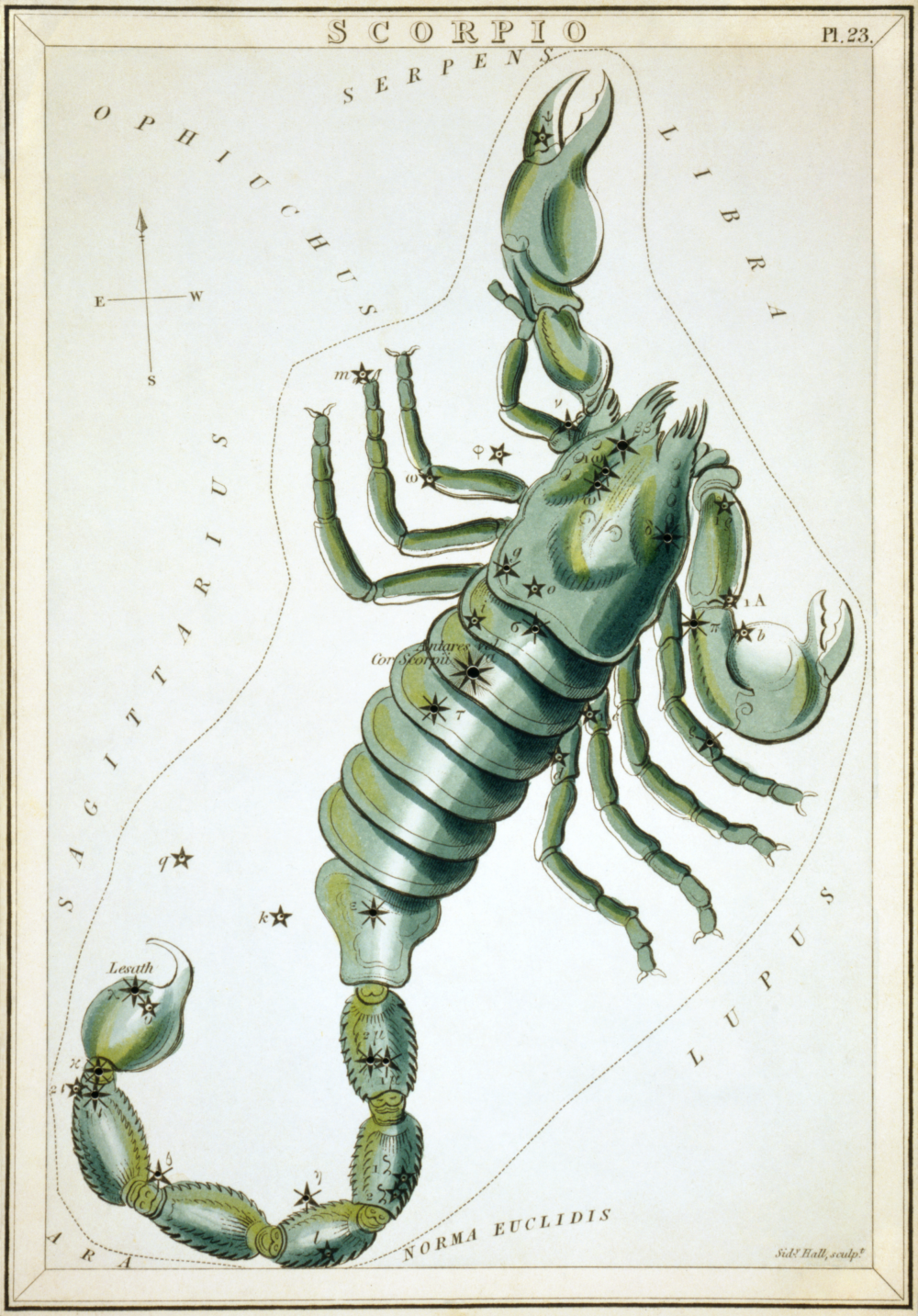 up to and honor.
Although the scorpion is not my totem animal—which would mean "I am a very strong person with the ability to inspire others" according to spirit-animals.com—as my zodiac sign, it has been with me for as long as I can remember, serving as a point of reference as I've tried to figure out who I am and who I want to be.
This week, I listened to my reading for the first time since it took place. I was struck by how clearly I remembered some parts of it and how quickly I had forgotten others. This was my natal chart, so it involved looking at what was happening at the date, time, and location of my birth, all of which tell a story about that particular time and place. Meaning, there was a very specific arrangement of things in the solar system, around planet earth, that were different from any other time and place. We all come into the world this way—with connections and relationships between the sun, the moon and the planets that are specific to the latitude and longitude of where we are born.
Astrology is something I can't say I've even so much as dabbled in, but I think it's possible I could get hooked on it without too much cajoling. The engineer in me loves the very precise diagram of where things were when I was born, with lines marking their angular relationship to each other. I love the symbols and the symbolism—the woman who gave my reading, Carol Ferris, uses the language of Greek mythology to tell the story in an astrology chart, so different characters were explained in a familiar context. Being able to visualize these characters and their stories was easy, which enabled me to understand their role in my chart.
After listening to my reading again this week, I walked away feeling affirmed. As in, the things that are going on for me right now internally are, in fact, reflected in the story of my natal chart as interpreted by Ms. Ferris. Which is not to say I got to the end of the recording and thought, "Yep, that's exactly who I am!" but that I saw the connection between my existence and the vastness of the heavens that surround our planet. They say we're made of the same stuff as stars, right? So perhaps the stars and the planets and the sun and the moon made their imprint on me the day I was born, which, like, fingerprints, might not necessarily determine my fate, but have been part of me from the moment I took my first breath.
In my search for meaning, understanding and awareness, I've read books, watched films, discussed, debated, and prayed. Getting an astrology reading was part of that process. It is helping me make sense of some of the forces at play within myself—my longing for beauty, my ambivalence about certain possibilities, the way I love being at home. I don't see it as a guide that is telling me what to do but as a letter from the stars that says, "You're doing just fine. Everything will be OK. Trust us."
About the Author: Christine Mason Miller
Christine Mason Miller is an author and artist who has been inspiring others to create a meaningful life since 1995. Signed copies of her memoir, Moving Water, are now available at www.christinemasonmiller.com.