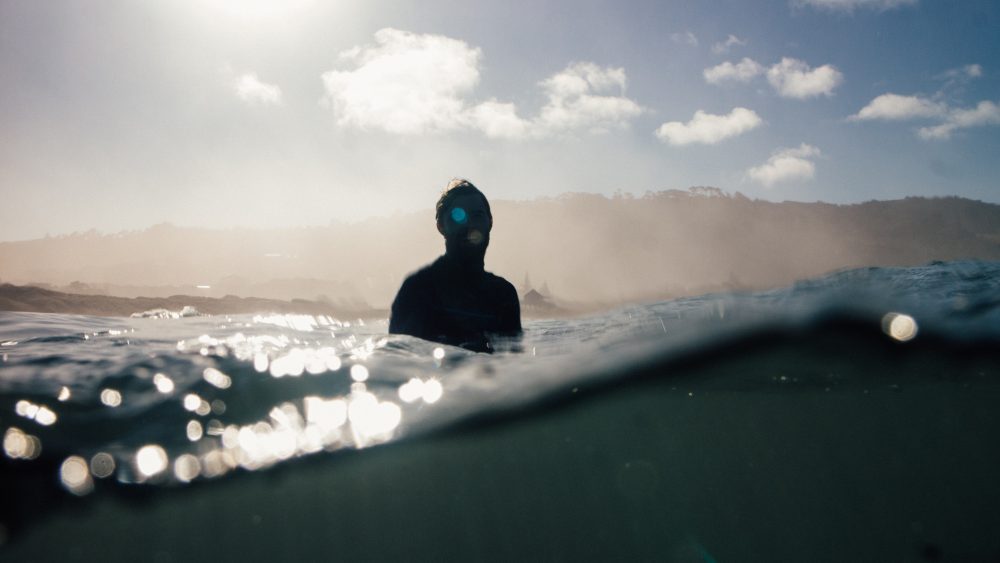 I tried to drown my anger in the Pacific Ocean,
in the shadow of my favorite sweeping dunes.
I figured that, waist deep in water, my irritation would feel misplaced.
Or replaced. Like my footprints, now foaming white.
My anger was knocked down by waves.
Its nose flooded with salt.
A jellyfish, proponent of that most alien of stings.
stole its virulent thunder.
Digging in sand, I startled a tiny crab.
Fuming as I was, I didn't crush it.
It zigzagged away from me and anger doesn't do that.
Rage is so linear. It spreads wider but it doesn't turn corners.
Finally, the sun took aim and blow-torched whatever remained.
At dusk, I strolled the beach, a movement anathema to anger.
Ocean and horizon, long shoreline, pale sky:
It's the job of abundance to make a man's fury small.
About the Author: John Grey

John Grey is an Australian poet, US resident. Recently published in New Plains Review, South Carolina Review, Gargoyle and Big Muddy Review with work upcoming in Louisiana Review, Cape Rock and Spoon River Poetry Review.