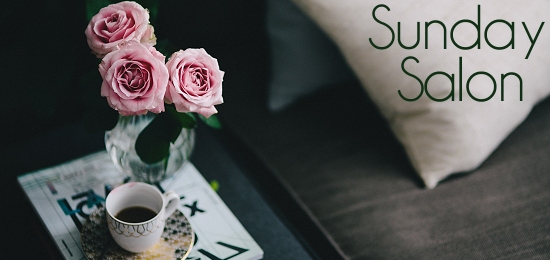 These are the days our social media feeds fill with colorful images of fall foliage, long vistas of crimson and gold trees, piles of crunchy leaves underfoot, scenes of warm firelight, cozy blankets, steaming cups of coffee. Our taste buds crave hearty soups and stews, the spice of harvest flavors like pumpkin and apples. We don't really mind pulling on a sweater or jacket these first frosty mornings, and marvel, childlike, at the magic of our very breath made visible in the air before us. I always feel lucky to live in the Midwest in autumn, for nowhere else does the season gift us with such grandeur and beauty.
Fall is such a poignant season – my favorite one most likely for that very reason. I am, by nature, melancholic, and autumn fits my natural predisposition like the fuzzy gloves I pull out of my jacket pocket. With autumn the light dies quickly each day, the cycle of seasons comes to a close, the year ends in a triumphant blaze of glory.
All things -good or bad – come to an end. If I've learned nothing else in my 62 years on the planet, I've learned that lesson well. Not every ending comes with the brilliant shades of autumn, but each one colors our world in its own unique way. And of course, with each ending comes a new beginning, with every change comes new opportunity. Its an old adage but a true one – when one door closes, another one opens.
I truly appreciate living in a place with four distinct seasons because along with the gifts of beauty autumn provides, it offers us a chance to reflect on the year gone by – on ALL the years that have accumulated like the piles of leaves under out feet, years that have blown in a vortex, whirling and swirling around our heads. Autumn gives us a brief moment to prepare ourselves for the work that lies ahead, the cold winter days that call for courage and perseverance and determination.
This autumn, more than any other in recent history, I feel called to work, to the kind of work that brings something meaningful to the world. As long as I've been writing here in The Sunday Salon (and this column predates Modern Creative Life by many years, going back to the days when I maintained a book blog called Bookstack) I have focused my attention on the intersection between life and art. For me, art is something like the fall foliage of life, the surprising and glorious beauty that appears out of nowhere when we turn the corner, that inspires a quickly indrawn breath, a murmured "ahh," a welling of tears in the eye. Art is what connects me to thinking and ideas from centuries past, from the expressions of my contemporaries, and also from the ideas of youth. It shines a light on the world and helps us understand in a new way.
It gives solace. It inspires courage. It offers hope.
Those are things I believe we need in the world, just as we need food and shelter, and perhaps we need them now more than ever in my lifetime. But for all the mess society seems to be in, within the chaos and the strife there are millions of individuals like you and I going through the motions of each and every day, getting up for work and school, driving our cars in traffic, dealing with demanding and recalcitrant bosses – or spouses and children. As we do our daily work, whether we know it or not we each hunger for something beautiful, something easy on the eyes and ears, something that will lift us up.
Here in Michigan, autumn does a fine job of all of that.
Art does all those things too, and more besides.
As Modern Creative Life goes on hiatus, I know I'll need reminding that creative living is the way we bring art and life together in real time, everyday. The future of MY work entails staying connected with the creative side of my being and also with other people who inspire me. The future of my work means listening to the creative voices that speak hope and truth. The future of my work means diving into the deep waters of my own thoughts and dreams, distilling ideas that I can share with you, ideas that may resonate within you and make you feel less alone.
In practical terms, the future of my work means exploring life in general through writing, it means developing the determination to regularly connect with others on my personal blog and on Medium. It means trying to shift my perspective from negativity toward hopefulness, from complacency toward action. It means looking inward more often rather than allowing myself to be flooded constantly with chaotic words and images from the outside world. Maybe it means a new book, the one I've been thinking about and wanting to write for almost two years, or maybe one I haven't yet conceived of.
It's pouring rain today, a chilly rain accompanied by gusts of wind that send the last of the leaves dripping into sodden heaps on the ground. It's a melancholy day. Cold rainy days like this at the end of October are usually harbingers of autumns final breaths. But I fight my natural despondency – I play games with the puppy, I start reading a new book, I go shopping and buy a soft sweater in the same deep crimson of the maple tree outside our bedroom window.
Even as this season, this year, this time of my life comes to a close, I challenge myself to blend memories of the past with a vision for the future of work.
For the future of Art.
For the future of Life.
About the Author: Becca Rowan
Becca Rowan lives in Northville, Michigan with her husband and their Shih Tzu puppy, Lacey Li. She is the author of Life in General, and Life Goes On, collections of personal and inspirational essays about the ways women navigate the passage into midlife. She is also a musician, and performs as a pianist and as a member of Classical Bells, a professional handbell ensemble. If she's not writing or playing music you'll likely find her teaching tricks to the puppy or curled up on the couch reading with a cup of coffee (or glass of wine) close at hand. She loves to connect with readers at her blog, or on Facebook, Twitter, or Goodreads.