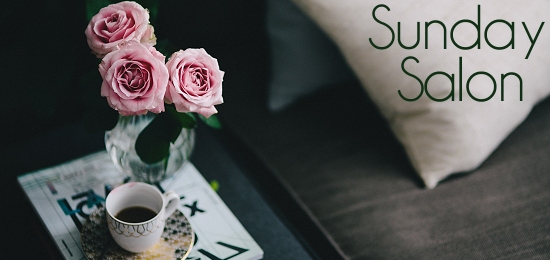 There's a song called The Room Where it Happened in the hit musical Hamilton, a song that describes the debate which occurred in the room where the Founding Father's placed their signatures on The Declaration of Independence. Like many of the songs in that musical, it's rousing and invigorating, bestowing a huge sense of importance on this particular place in time.
I suspect we all have significant rooms where things happen in our lives that serve as tipping points for our own personal history. A few weeks ago, I was able to return to one of those rooms for the first time in over 40 years.
The occasion was a final walkthrough of the building where I went to high school, a Catholic school for girls that recently announced it would be closing due to lack of enrollment after 75 years in the community. And though I didn't love high school like I loved elementary school and junior high school, had not in fact ever been back inside my alma mater for anything since the day I graduated in 1974 (even though I live only a couple of miles away), I decided to pay my respects on this final day when the school was open to alumni one last time.
There was really only one room I wanted to see, and that was the music room. When I stepped inside, 45 years fell away and I was the tiny, shy sophomore walking into her first choir class, a room full of girls dressed in blue plaid skirts and saddle oxfords. I don't recall feeling nervous, although I must have – I didn't know anyone in the room, having transferred from public schools in another town. And I hadn't sung in several years, choosing to play in the orchestra during my middle school years rather than sing in choir. (I do remember feeling horrified when the choir director – a little spitfire of a nun named Sister Alexis, who was also my French teacher – went down the rows voice testing us individually.)
A few days after that first day, something happened in that room that set my life on it's course for the next 40 years. Sister Alexis asked if anyone played the piano. I raised my hand, along with three or four other girls. Each girl was called to the piano and asked to sight read the music on it. As they fumbled their way through, I became more and more nervous. What was this horribly difficult piece that no one could play?
When it was my turn, I breathed a huge sigh of relief when I say it was a simple version of Amazing Grace, which I played through without a problem. Sister looked at me, her dark bird-like eyes shining. "Can you play something else?" she asked. So I played Bach, a Two Part Invention. The class applauded.
I tell you this story not to be boastful, but to recall that simple action was a tipping point in my life. I became the official choir accompanist that day, a role I would play for choirs of all ages over the next 50 years. A role that has led me to some remarkable experiences, some remarkable friendships, some remarkable growth.
And for the first time since I left in 1974,  I was back in the room where it happened.
The room itself looked remarkably the same, rows of chairs lining the built-in risers, a bank of windows along the wall showing the long driveway leading up to the front of the building, the upright piano in the same place on the right of the podium. There were a few other women looking around the room, ranging in age from their early 20's to over 70.  I heard one phrase repeated over and over again.
"I lived in this room!" a young woman exclaimed.
"So did I," said the oldest among us.
"Me too," I agreed.
My friends and I ate lunches here, often gathering around the piano as I played Carly Simon or selections from Jesus Christ Superstar. I had three classes every day in this room – Choir, Orchestra, Theory – and when I wasn't in class was often practicing in one of the tiny practice rooms or gathering with other officers on the music department student board. I stole time during study periods to sit along the wall of windows and write letters to my boyfriend who was away at college. I sat in the hallway outside the room and comforted a friend who was crying
because her parents were getting divorced. I rehearsed for hours with singers and instrumentalists, working our way through everything from the Messiah to Rodgers and Hammerstein.
I lived in that room.
I've lived in a lot of music rooms like that one during the past 45 years. So much happens in  rooms where art is created – living, working, dreaming, expressing emotion through music, sharing the joy of working together to make something beautiful for others to experience. Music touches something deep in our souls, helps us connect with our feelings and memories in a way nothing else can.
These are the rooms where life is lived on a special and significant level. May we all live in rooms where this happens.
About the Author: Becca Rowan
Becca Rowan lives in Northville, Michigan with her husband. She is the author of Life in General, and Life Goes On, collections of personal and inspirational essays about the ways women navigate the passage into midlife. She is also a musician, and performs as a pianist and as a member of Classical Bells, a professional handbell ensemble. If she's not writing or playing music you'll likely find her curled up on the couch reading with a cup of coffee (or glass of wine) close at hand. She loves to connect with readers at her blog, or on Facebook, Twitter, or Goodreads.