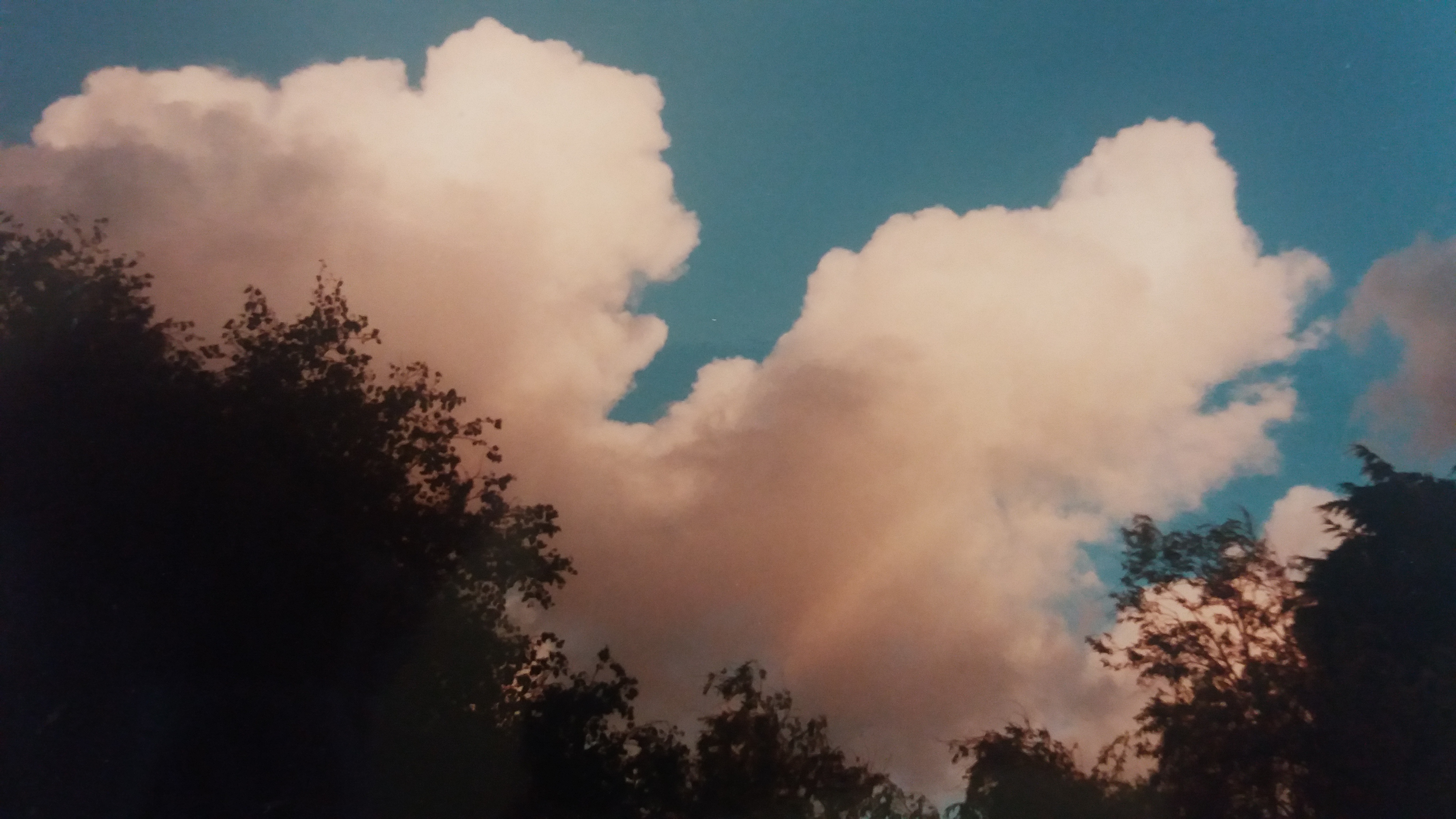 I know you, I found myself thinking.  I have stood beneath you before.
At the very least, I have stood beneath your spirit, packaged in different billow from a long-forgotten voyage across the invisible ocean roads.
That was when it struck me –
I really don't see the same clouds everybody else does.
I don't see a cloud that looks like a face… or a dinosaur… or a teapot.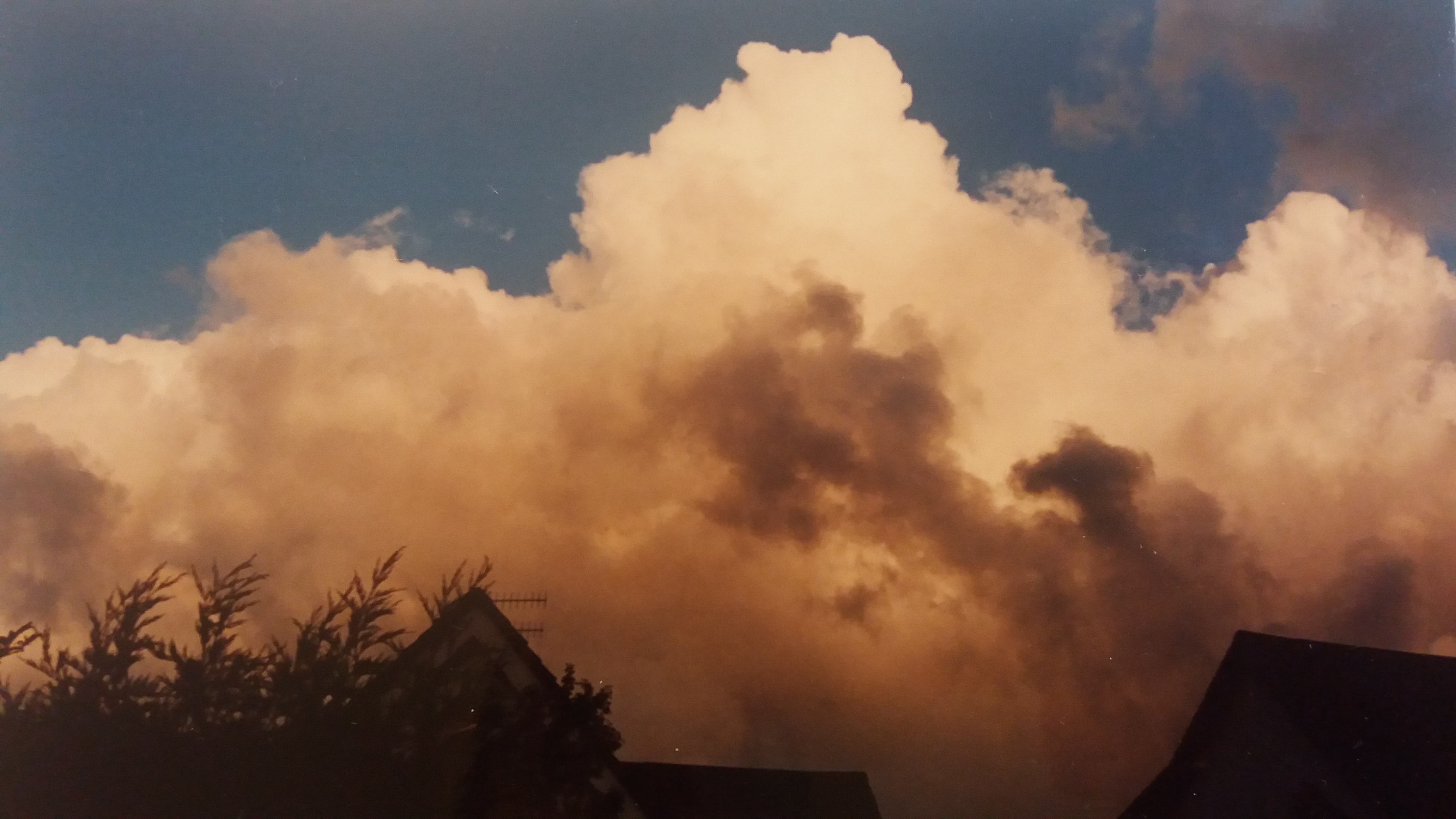 Sure, they conjure their fair share of reflections, positioned as their world is in that upside down place above our own.
There are phantoms here, to be sure –
the ghosts of distant mountain ranges set afloat,
or the crazy nocturnal barbecue where some careless giant has left the heater on and toasted a layer of fluff into sunset red.
But generally, I do not see clouds as visions of something else.
When I find myself transfixed in the shadow of some leviathan traveler, reaching out with what's left of my heart to connect somehow with the presence woven behind moonlit billow…
it is what it is.
It won't promise a tour of distant galaxies by looking any more like a starship.
It won't promise a monstrous ride over the coast by looking any more like a floating plesiosaur.
It simply is…
something that calls to me from that thrilling place in our memory where something else has always lived.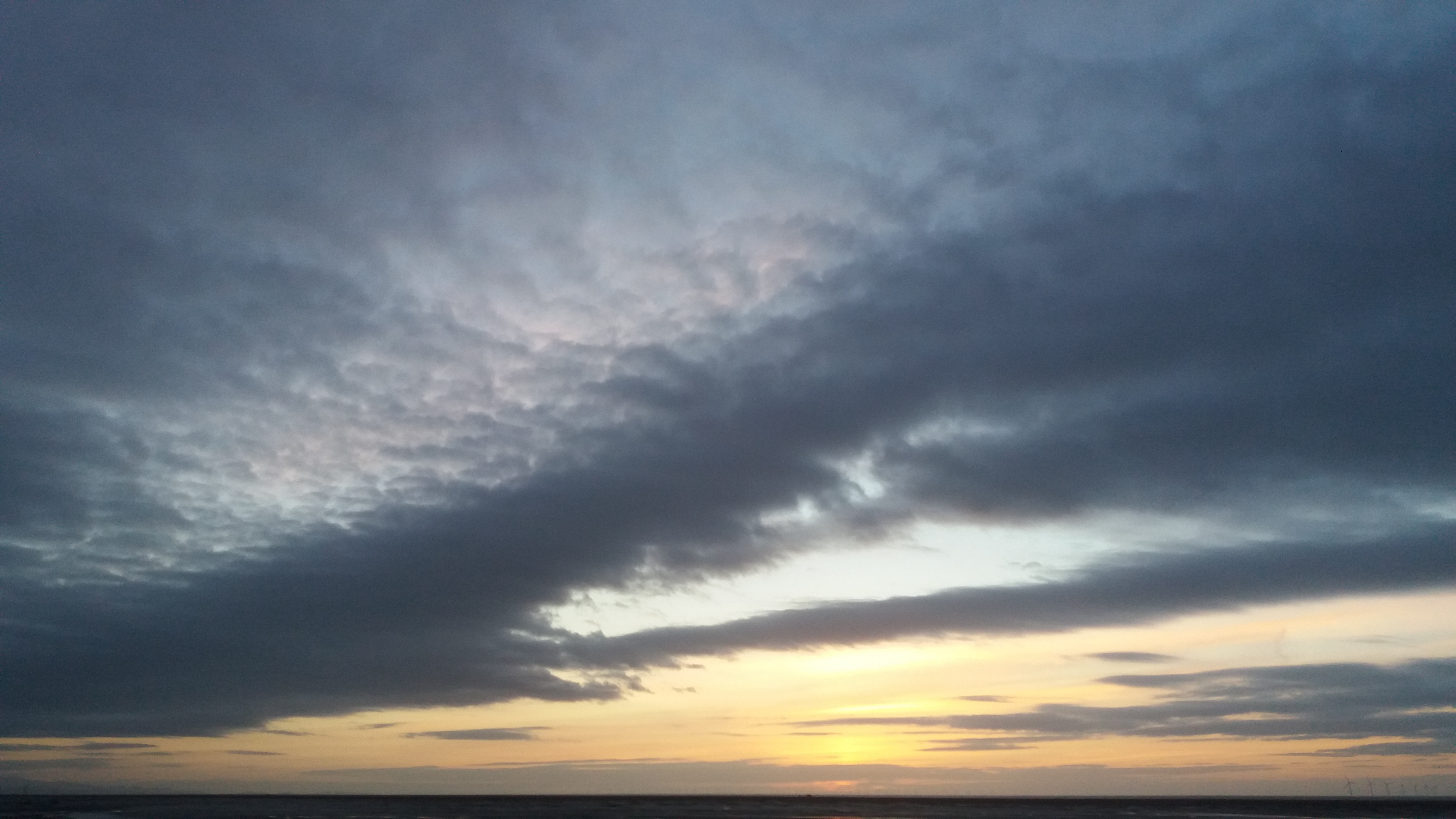 About the author, John Hulme
John Hulme is a British writer from the Wirral, a small peninsula near Liverpool in the North of England. Trained in journalism (in which he has a masters degree), John's first love was storytelling, trying to make sense of the world around him using his offbeat imagination. Since the death of his mother in 2010, John's work has grown increasingly personal, and has become heavily influenced by Christian mysticism. This has led to the publication of two poetry books, Fragments of the Awesome (2013) and The Wings of Reborn Eagles (2015). A mix of open mike performances, speaking engagements and local community radio appearances has opened up new avenues which John is now eager to pursue. He is hoping to go on a kind of busking road trip fairly soon, provisionally titled Writer seeks gig, being John.  Find out more about John on Facebook.