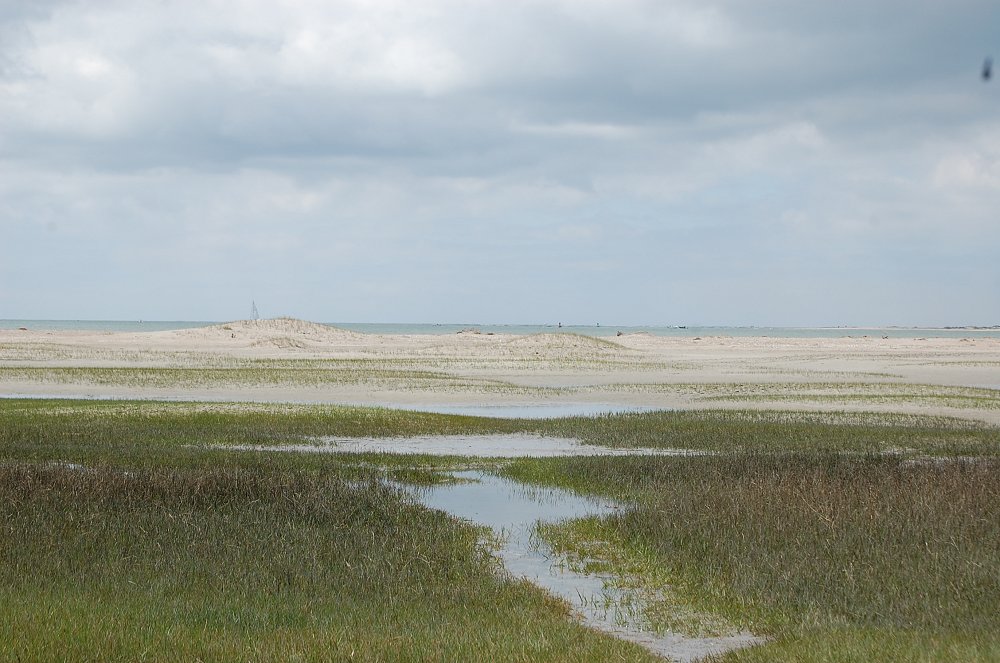 Lately I've been losing things: car keys, umbrellas, reading glasses, a cherished leather coin purse bought in London's Camden Market twenty years ago. I kept only British pounds sterling in that purse, as a reminder that the next trip "home" to the Bloomsbury neighborhoods was just a few months away. I go there regularly to escape the oppressively humid North Carolina summers paying my way by teaching and writing.
Classes finished, deadlines met, I wander daydreaming through Regent's Park or along the Thames' South Bank leg of the Jubilee Greenway. I walk miles when in that beloved city, and my fit bit holds me accountable like an exercise partner. We have a daily conversation, in real activity-tracking numbers, about how life-giving and liberating these miles are. I record the miles in a moleskin journal as an affirming reminder-log. We check in with each other often.
So, last month when I climbed out of an airport shuttle at five in the morning, I heard the leather coin pouch tumble out of my bag, spilling change on the asphalt. I searched hurriedly in the dark for the three-inch purse. American Airlines was announcing Now Boarding, creating panic as I scoured under the oafish sixteen passenger van—but the purse apparently fell into a black hole.
Let it go. You can get another one next trip.
Later that same trip, the fit bit disappeared from my bra where it was snuggly clipped in place. Somewhere in Dallas Fort Worth's ginormous Terminal D it worked loose and went AWOL. I hope someone who really needs one found it.
This loss is a reminder to all that I've been counting as well as losing in the past year.
I count steps-into-miles, as I mention. I track dollars, British pounds sterling, and euros while teaching study abroad. I count numbers of students in my classes and the number of semesters taught: autumn, spring, and summer, seventy-five semesters to date! I count calories and carbs; check my weight and blood pressure, mindful of the fluctuation of each.
I count pages and chapters written by me, and those read and re-read by me, written by my favorite authors and sister-writers. I count psalms and poems by friends dead and alive that resonate in my soul like music that lingers and won't leave the room; poems that bring joy and wisdom and a place to share our humanity. Louis MacNeice's lines from Autumn Journal surface to remind me that my "vitality leaps" among "[t]rees without leaves and a fire in the fireplace."
Segue here to the biggest loss of all this year—loss of a spouse through divorce. The fit bit represents this in a quirky way: my former husband used to be (a lifetime ago), my walking partner; in fact, that's how we courted back when we were both broke and single parenting.
The fit bit that went AWOL at DFW surprised me with its loss, at how unmoored I felt.
I realized it has been—for quite a few years—my most steadfast walking companion. A way to make sure I'm actually getting as much exercise as I tell myself I am, something that a walking or jogging buddy can confirm or challenge. It's also my creative thinking, and head-clearing, and list-making time. Random thoughts of gratitude often bloom in me while getting in my steps. I also vent, sort out teaching conundrums, and compose emails while taking paths through the urban college campus where I work; while meandering through country parks and river walks.
So, in counting my losses along with these other things, I'm finding that counting them mindfully, being intentional and aware of the letting go, of the moving on is, in fact, cutting my losses in the best way. There are fewer and fewer flash floods of anger mixed with sadness. Let it go. No marinating regrets, no festering bitterness. The absence of a regular walking partner is a small shadow in the big-sky clouds of divorce. The silver linings are the friends, colleagues, and (serendipity!) even my adult children that I now call or who contact me to make a walking date, when schedules allow. What a gift! And how hard to get consistently on the calendar.
But my friend the fit bit is always available.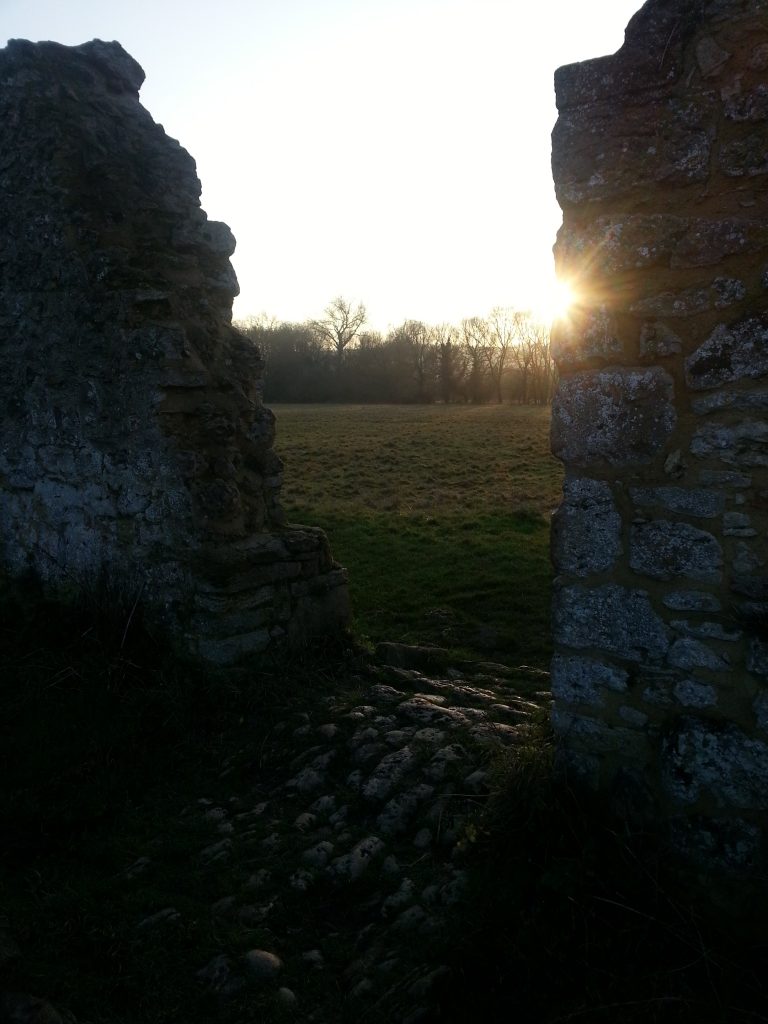 Earlier today, I laugh in sudden awareness of the beauty of solitary walks as well as the companionable ones.
It's bright mid-winter, I'm trekking the Thames Path at high noon along Oxford's banks. I spy a kingfisher swoop into the woods; the river scintillates in wavelets. I breathe in, lift up my face to the pale sun. My heart is firmly fixed in this moment. Then I remember: I'm meeting my daughter (who has flown to England to visit me on this research trip) on the other side of the river for a hike further along this same footpath. We'll go the full eight miles to a neighboring village and then stop for dinner at a country pub. We'll sit by the open fire for several hours sometimes talking, sometimes staring at the flames. After writing a few letters and postcards, we'll catch the last bus back to London.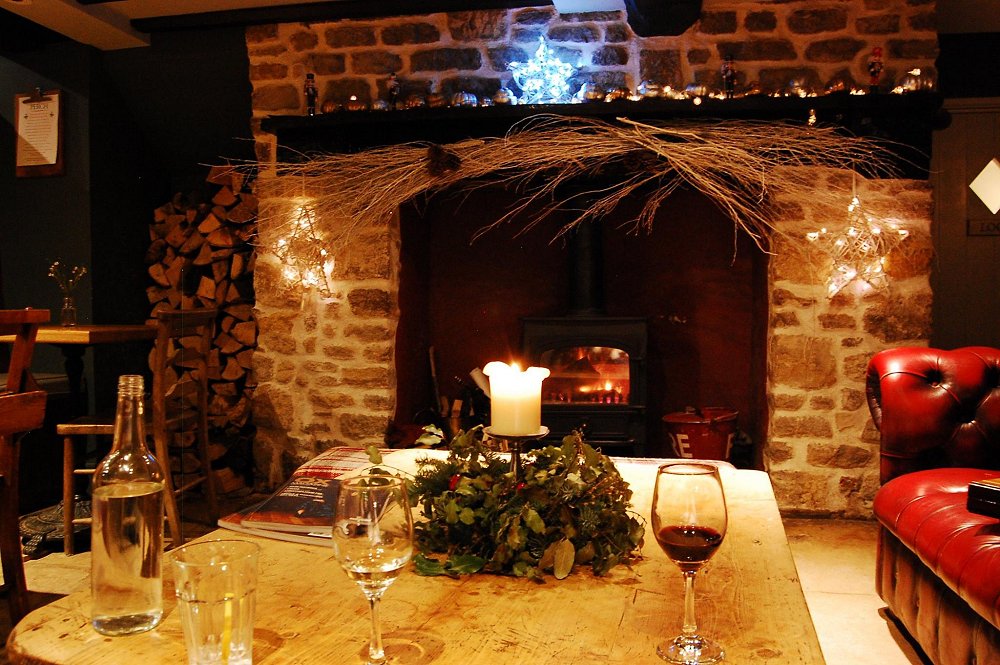 Cutting losses has evolved into counting blessings: the gifts of faith, family, and vocation.
The riches of friends and fellowship. The treasure of genuine, healthy relationships and the ongoing healing they confer; the gift of life fully lived, apart from another's emotional and financial behaviors that, for many years, stormed my days like a cycle of North Carolina hurricanes. Luckily, I found a fit bit on e-Bay for the right price.
We're back in stride, the pair of us. We've moved forward through the stained glass autumn leaf color into the sculptural beauty of winter-trees without leaves, into the next season of finding "gains" better than those losses; in counting joys, pleasures, and the blessings that abound if only I have the eyes to see their numbers.
About the Author: Sheryl Cornett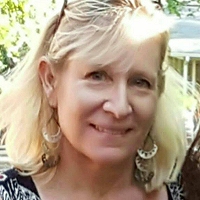 Sheryl Cornett teaches at North Carolina State University, where she is the 2014-2017 University Honors Program Author Scholar-in-Residence. Her recent poems, stories, criticism, and creative non-fiction appear in Art House America, Southern Women's Review, North Carolina Literary Review, Image, Pembroke Magazine, Mars Hill Review, and The Independent Weekly among other journals and magazines; and in anthologies such as In a Fine Frenzy: Poets Respond to Shakespeare, The Global Jane Austen, and Christmas Stories from the South's Best Writers. Visit her at www.sherylcornett.com