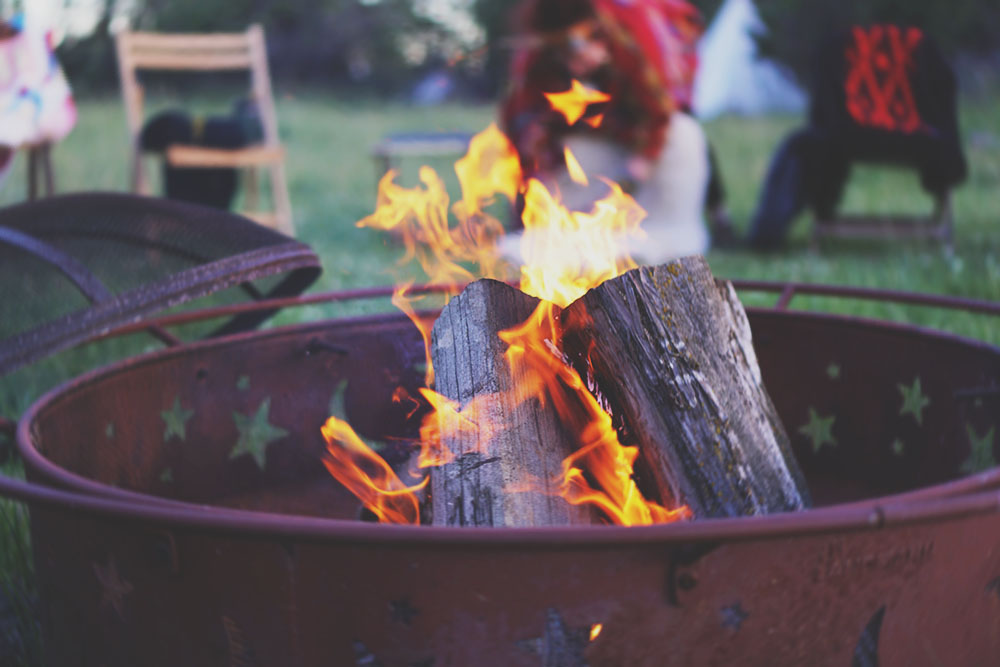 It took a lot of courage for me to get on that plane. I knew on a soul level that once I boarded that flight, there would be no backing out. I had made a commitment months ago and there was nothing to keep me from going on this trip. That is one small detail I am down on my knees grateful for because a few months prior to me leaving for this restorative getaway, I was in a hospital waiting room praying for my husband's life.
I now stood so far removed from that time. Months before I was to go on this trip, my husband had major open heart surgery. There is no preparation for what that will be like. Thankfully his surgery went well and was a success. His recovery was also smooth. I watched him gain his strength back daily and marveled at how with time, our bodies can heal. In a few short months, he was back at work and given the all clear by his doctors to resume living his life just as he had been prior to his surgery. He did so, fairly easily.
For me it was more difficult to jump right back into living.
I was constantly thinking and questioning everything that might have contributed to his need for the surgery in the first place. I also lived in a lot of fear that something would go wrong and change or undo the good works of his medical team.  I shared everything that was on my mind with good friends and a trusted doctor who assured me this were normal thoughts to be having after a major life changing event.
I would spend the months after the surgery in deep thought and contemplation.
I also thought a lot about an upcoming trip I had scheduled at a women's retreat, one I had been to in the past that had felt like a week long healing adventure. How could I allow myself to fly across the country, for fun? I'd be much more at use here at home just in case anything should happen. I had become overly cautious. It would be awhile before I realized that I was living my life around the question of 'what if'.
Once I realized how much fear I had been living in and how small that fear was making me, I could not un-see the ripple effect it was having in my life. I knew for certain that this was not how I wanted to be. It took many deep breaths and baby steps to get to a place where the fear of something unknown happening no longer kept me from living the outgoing, free spirited life I enjoyed before my husband's surgery.
It is my goal to try to live by what I teach my daughter. For years I have told her to never let fear hold her back from doing the things she loves. And now I was contemplating not going on a trip to a place I loved to gather in community with women I adored. With nothing to hold me back and with the full support of my husband, I decided it would serve me well to go and get some rest from my day to day life. This trip was an essential piece to my healing.
There are moments in our lives that we get to put into action the change we want to see in ourselves. This was one such moment for me. As the plane began to rush down the runway and lift up into take off, I could feel some of my old baggage wash off of me. I let it go.  I was on my way to tend to the fire in my spirit, and I no longer felt afraid.
About the Author: Bella Cirovic
Bella Cirovic is a photographer and writer who lives with her husband and daughter in the suburbs outside of NYC. She writes on the subjects of self care, body love and nourishment, crystals, essential oils, and family life. Catch up with Bella at her blog: She Told Stories