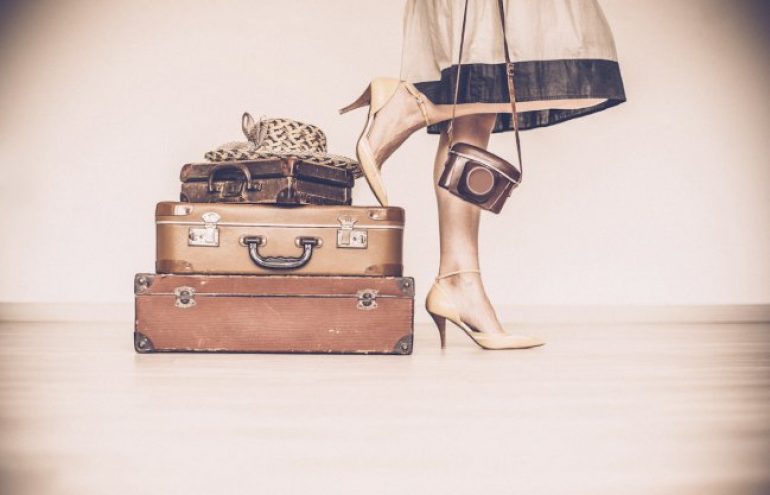 My parents died
when I was a baby.
Family and friends passed me around.
Nine cities in six years.
Never stayed in one place
long enough to sign a lease.
You want to know more?
Before my grams died,
she told me when an intruder
appears in my dreams, it's an omen
to move. First time, in San Francisco
I missed the signal. Next day,
an earthquake caused a fifty foot section
of the Oakland Bay Bridge to collapse
right behind my car. In Miami,
after Andrew blasted through my apartment,
I paid attention. I'm not making this up.
Thought about Toledo, but nothing happens
in that town, so I headed north
to Boston just in time for Fleet Week,
and a long string of dull men
with tattoos of serpents and dragons.
This time I didn't wait for an intruder,
tossed a coin between here and Portland,
Seattle won. Grams also said,
when I came close to home
she'd send me a sign. Few days later,
I heard her whisper, Stay a while,
find a man to yawn with in the morning.
Then you saunter into my life.
You think I'm crazy. Here's crazy.
When you look at me, I'm an exotic belly dancer.
When you touch me, I hear wolves.
When you kiss me, I'm one of them.
About the Author: Pat West
Pat Phillips West lives in Olympia, WA. A Pushcart and Best of the Net nominee, her work has appeared in Haunted Waters Press, Persimmon Tree, VoiceCatcher, San Pedro River Review, Slipstream, Gold Man Review and elsewhere.