All or Nothing: the erroneous idea that something is either good or bad, light or dark, right or wrong.
Also known as black-or-white thinking, this dichotomy separates opposite ends of a spectrum into two mutually exclusive groups. Rather than acknowledge a continuum of degrees, it fosters a disunity of superlatives. Common ground does not exist and battles ensue.
Until recently I held this legalistic view as absolute truth. I refused to accept any middle ground. But often I would rephrase these opposites in the negative. I am either right or not – intelligent or not – accomplished or not. The voices within hammered the message "You're not good enough."
About a year ago we decided to redecorate our living room. Our thirty-year-old house needed an update. I went to the home goods store to select a new shade of paint. I wanted something neutral and bright to bring life back into our home.
I scanned the wall of paint chips. So many neutral colors with such enticing names: snowflake – linen – eggshell. Not a single shade of "white" existed. In fact, I counted more than two-dozen different hues.
These light neutrals transitioned to grays: stratus – cashmere – cinderblock. Again, I saw at least two-dozen different shades, although not a one was actually called "gray". It didn't take long for me to realize this was true for every color scheme.
I learned a valuable lesson that day standing in the middle of Home Depot. Life situations are not often black or white. This mindset fosters exclusivity and the idea that one is better than the other. Rather, life is a mix of black and white. Both colors co-existing side by side. Dichotomy fosters an exclusive mindset. To be inclusive, I need to replace "either/or" thinking with an "and" mentality.
I easily adopted this paradigm shift to visual colors. However, it is proving a bit more difficult to apply this to other areas of life. In fact, dichotomy thinking is so ingrained, that I often don't realize I'm doing it.
For example, I love to scrapbook. It combines three areas of creativity that feeds my soul: writing, photography, and paper crafts. I rarely view a photo without thinking of the story associated with it. And I love to enhance the words and pictures with colorful mats and borders. In addition, scrapbooks preserve our family legacy for generations to come. It is a worthy pastime.
However, I rarely scrapbook more than once a year. Why? I reason I must have at least a weekend to devote to the project or it isn't worth the hassle. The supplies take over the dining room table. It is time-consuming to match the photos with cardstock. Once I start, I don't want to stop. So if I don't have a chunk of time available, why begin?
I'm not much of an athlete, but I do enjoy walking, especially in the fall. I admire the colorful leaves. I appreciate the cool breeze. I clear my head of mental clutter and get a bit of exercise at the same time. Win-win situation, right?
But most days I talk myself out of going to the park. Why? Because I crave routine. I need to know what to expect so I can plan accordingly. But the weather is unpredictable. Temperatures may be nice today, but next week it may rain. Fall weather is more conducive to outdoor exercise than the freezing months. I don't walk today because I may not adhere to the schedule next week. And everyone knows, consistent exercise maximizes health benefits. So, I reason, I either must walk every day or not at all.
This condition might be genetic. Mom once told me the story of her aunt. This woman wanted nothing more than a fastidious home. She wanted the kitchen sparkling clean, living areas dust-free, and beds made with fresh clean sheets. If these conditions could not be met on a daily basis, however, she refused to do any housework at all.
At the time, I thought this ridiculous. After all, who changes the sheets every day?! But more importantly, those lofty ideals prevented her from having the neat, clean house she desired.
Dichotomous thinking and perfectionism are closely related. Both set up unrealistic expectations. Both demand devotion to the best. Either I clean every cranny of the house or I don't clean at all. Both foster a feeling of unworthiness. If I can't do this perfectly, then I am a failure.
What does life look like if I incorporate "and" into my vocabulary?
I could choose to walk today because I have the time and the weather is nice. I will clear my head, my marvel at nature, and I get a bit of exercise. After all, one day of walking is better than nothing. Rather than thinking myself a failure because I don't walk 10,000 steps every day, why don't I celebrate those days I do exercise?
In this retirement stage of life, I don't entertain as often. The dining room table goes unused for months. What if I leave out my scrapbook supplies? When I have a few free minutes, I could create a page layout. I don't need forty-eight hours to indulge in my favorite pastime. Thirty minutes here and there will complete an album.
I also sabotage my writing efforts with this faulty logic. I rarely start an article unless I know exactly what I want to say and how to say it. I mentally labor for days over the content and structure, but don't write a single word. The deadline looms and I grow more anxious. When I finally force myself to open the file, I stare at the blank page, completely paralyzed.
Rather than agonizing over every detail before I begin, I could open the document in advance of the deadline. As thoughts come to mind, I could jot them down. This is not the time to worry about structure or angle. Complete sentences are optional. The point is to capture ideas on paper. And when the time is right, I can trust the process of crafting the raw materials into art.
Life is lived in the small spaces. If we wait for perfect conditions – lots of free time, ideal weather, peak physical health – we will never progress or accomplish our goals. Let us be mindful to "start where we are; use what we have; and do what we can." (Arthur Ashe).
About the Author: Molly Totoro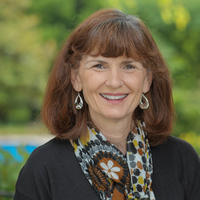 Molly Totoro is a Connecticut Yankee currently residing in the Midwest with her husband and trusty basset. While Molly retired from full-time teaching in 2014 to pursue her writing dreams, she continues to work with students to achieve their writing potential. Molly recently published her first book, Journaling Toward Wholeness: A 28-Day Plan to Develop a Journaling Practice with the hope of inspiring others to experience the health benefits of writing their inner thoughts.
Connect with Molly at her blog, My Cozy Book Nook and on social media: FaceBook – Twitter – Instagram– Pinterest