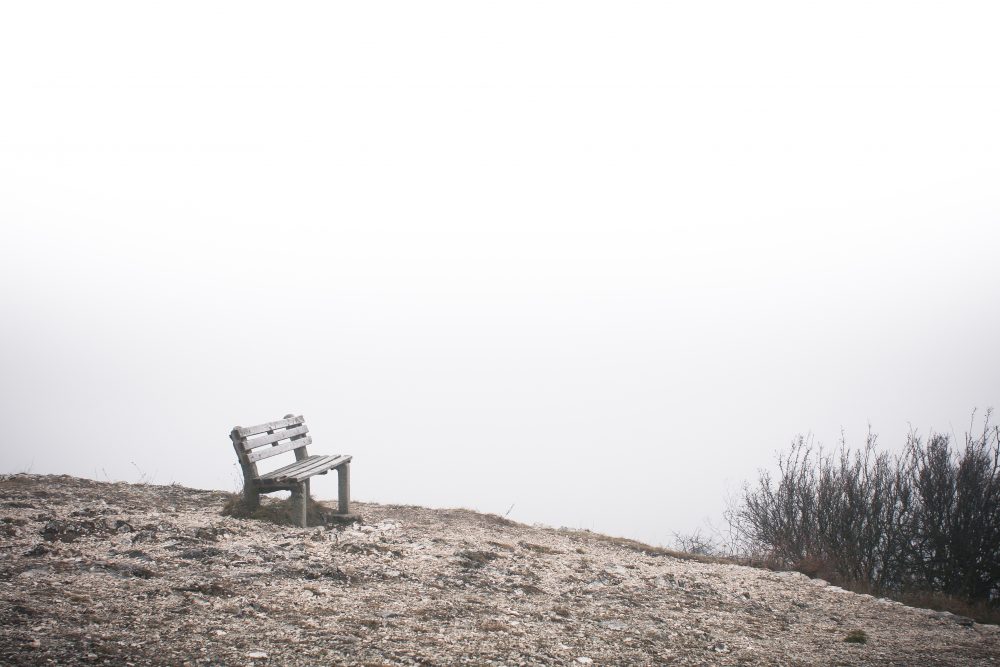 A wedge of geese circles overhead,
honking as if asking for directions.
There's a nearby creek I hear
but can't see, and the solitary cries
of jays, and the low Coke-bottle whistle
of wind through tall trees.
At the top of the hill, there's a bench
at what feels like
the edge of the world. A place
where earth speaks to sky.
I find it difficult to understand
but here the unfilled-in parts of me
become whole. In this spot,
I am not afraid
of love or fire or fault lines.
Nowhere else do I find
it possible to imagine
my own nonexistence
and feel okay.
Here I sit
empty-handed, taking
pleasure in the long, deep trough of silence
where the ghosts of those I love
linger on my tongue.
About the Author: Pat West
Pat Phillips West lives in Olympia, WA. A Pushcart and Best of the Net nominee, her work has appeared in Haunted Waters Press, Persimmon Tree, VoiceCatcher, San Pedro River Review, Slipstream, Gold Man Review and elsewhere.