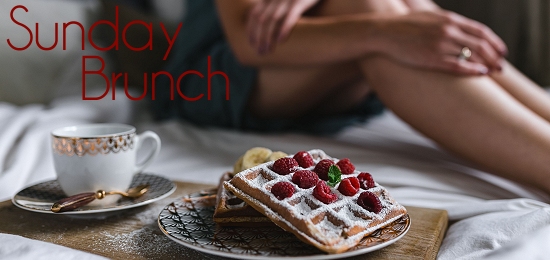 As I write this, it's 8:30 on Saturday evening, and the temperature outside is still over ninety degrees (that's a bit over thirty-three to people outside the USA). Even in the Dallas suburbs, where I live, this is unusually hot for the beginning of June. It's the kind of heat that makes me too lazy to write, the kind of heat where I end up spending more hours in the pool than out of it, the kind of heat where my favorite non-aquatic activity is escaping to the movies.
The great thing about summer – not meteorological summer, but fiscal summer – the weeks from Memorial Day to Labor Day, is that in addition to being conducive to curling up in my air-conditioned living room and getting lost in a book, or spending entire days devoted to perfecting my butterfly stroke, it's also the season of summer blockbusters at the local movie theaters.
Escaping to the movies, whether to beat the heat by spending a few hours in someone else's air conditioning or just to break out of the doldrums that even the most creative of us find ourselves in from time to time, has been something I've done since childhood.
At five, six, and seven my friends and I were obsessed with Grease (we used deflated balloons to make leather pants for our Barbie dolls) and Jaws (we played "shark attack" in the pool, and actually listened to the life guards at the beach).
At ten, my friends and I were deemed old enough to ride our bikes to the local movie theater. In groups of three or four or six, we'd meet outside the tan, cement building, and head inside where we'd watch kid-friendly fare like Escape to Witch Mountain or The Last Flight of Noah's Ark. At twelve, in a different city and state, my friends and I saw Annie at least a dozen times (we'd grown up with the soundtrack to the musical), but that summer also gave us a few movies I saw with my mother and the new members of our family, my stepfather, stepbrother, and step-grandmother (Bubbie): E.T. and Star Trek II: The Wrath of Khan. Those movie trips made an impression on Bubbie, too. Until the day she died, any time she visited she wanted to know if there was another Star Trek film to see.
As I grew older, my movie tastes changed somewhat, but sitting in a dark theater with popcorn, junior mints, and a soda so big it was practically a tanker was still the activity in between music camp and drama camp and taking original credit classes in summer school. The year I was fourteen, we had Ghostbusters, Gremlins, The Karate Kid, Indiana Jones and the Temple of Doom and, yes, another Star Trek entry (number three, The Search for Spock), but we also had Sixteen Candles, Hard to Hold (which, I'm not above admitting, my girlfriends and I saw multiple times mostly because of Rick Springfield's naked butt), Streets of Fire, and Firestarter, which is what caused me to become enamored with Stephen King's writing, thus starting another summer tradition of reading his novels and avoiding cellars and sewer grates.
Later movie experiences often involved more than just the movie.
Star Trek IV: The Voyage Home caused a sort of cognitive dissonance every time I saw it, because I expected sunny, hot, Fresno to be drenched in rain, as the end of the film was. A Fish Called Wanda was part of a weekend of adventures during my first year at the University of San Francisco – one that involved ghost hunting at the Lone Mountain campus, and a city-wide blackout.
A controversial art film, The Lover, about a French schoolgirl's affair with a much older Chinese man in 1920's Saigon, was also the first movie I saw in the middle of a rare, rainy summer afternoon, in a theater empty except for me and my then-lover, who was ten years older than my twenty-one-year-old self.
Star Trek: Generations was the first movie I saw with my now-husband, and the scene of our first kiss. (We met online, and he rode a bus for three days to meet me in person. Let me tell you – that is real love.)
Apollo 13 saved us from an evening in an apartment with a broken air conditioner. A summer classics series that included Casablanca came with gelato. We walked hand in hand through downtown Dallas after seeing Midnight in Paris, and we danced in the parking lot after seeing Mama Mia (admit it: you did, too).
While I love old movie houses and art films, my husband is much more into summer blockbusters full of space battles and explosions. We compromise, of course, trading who gets to choose the movie. Most often, these days, we go to the local Studio Movie Grill, about eight miles from our house – this despite the fact that there are two movie theaters in our neighborhood – because it eliminates the need to decide if we're eating before or after the film, and where.
I love the old movie theaters in San Francisco, and the modern IMAX theaters in San Jose and Dallas that I've been to, but my favorite theaters ever were the Century theaters across the street from the Winchester Mystery House – yes, that one. They're all closed now, but they were giant dome theaters with only one or two screens in each. The biggest one had seating for a thousand, and if you were among the first four hundred people in the door, you'd get an awesome seat, though, truly, none were bad.
Going to a movie there came with a sense of grandeur that I don't remember ever feeling at the movies anywhere else, but it was also seasoned with a great deal of fun. When we went there for big opening night showings, after waiting in line in the parking lot for three hours or longer, it was like a party. People would be bouncing beach balls from the balcony to the main floor and back, and one time a gentleman in full Klingon regalia (I think it was for First Contact) garnered applause from the entire house by standing up on his chair and announcing: "I have a cell phone and I am turning it OFF. You should, too."
Unlike many of my friends, I don't like empty theaters. Part of the thrill, for me, is grooving on the energy of the crowd.
We haven't yet been to the movies this weekend, but both Deadpool II and Solo: A Star Wars Story are awaiting our attention. Still, the heat index is supposed to be just as high next weekend, and I'm always up for spending a few hours in cool, dark escapism.
If I'm not in the pool, you'll find me at the movies.
About the author: Melissa A. Bartell
Melissa is a writer, voice actor, podcaster, itinerant musician, voracious reader, and collector of hats and rescue dogs. She is the author of The Bathtub Mermaid: Tales from the Holiday Tub. You can learn more about her on her blog, listen to her podcast, or connect with her on on Facebook, Instagram, or Twitter.