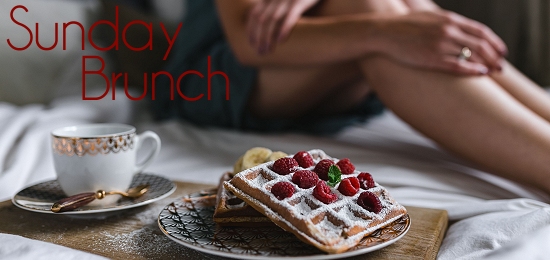 Silence. Most of us either love it or hate it, sometimes both depending on the circumstances.
From our earliest ages we're taught that certain places are meant for silence. We are shushed in church, and reminded to be quiet when we visit libraries. We write poems about silence, repeat proverbs about it, and even sing songs lauding it, or, in the case of lullabies, we sing songs to coax it from others.
But those early types of silence, the enforced silences, are radically different from the kinds of quiet, of silence, that we embrace as adults. We might take our morning coffee out to the deck or patio to enjoy the quiet of an early morning. We make time in the middle of a busy day to meditate or pray. We seclude ourselves in the bathroom and soak in a scented bath in the evening.
And in all those moments, we think we're experiencing silence, but really, we're not. What we're truly hearing is the lack of intentional sound. We may have turned off the radio, set our phones to do not disturb, or locked the bathroom door against chattery interlopers, but that isn't really silence.
Last Wednesday evening, my husband and I sat in our darkened living room and listened to the crackle of the fireplace. We'd just finished eating tacos by candlelight. It wasn't the meal I'd planned for us – I try to limit our 'wrapper food' to the occasional lunch – but the power had gone out late that afternoon, and our house has an all-electric kitchen.
It was late enough in the day that neither of us had fully-charged phones or laptops. We'd received an initial text that power would be restored at five pm, then seven, and finally midnight. It was supposed to dip below freezing that night – not as cold as the conditions our friends and family in the Midwest and Midlantic states were experiencing, but cold for Texas, where houses are built to shed heat, not retain it.
So we stoked the fire, and we lit all the candles and we brought blankets out to the living room and cuddled on the couch. We played games on our phones while we could, but eventually, we lapsed into quiet.
Into silence.
It's a strange thing about modern life. We so rarely experience true silence. Even when snow blankets the world with its special, magical hush, we are still surrounded by electrical hum.
But when the power is out… when the fridge ceases cycling and the clocks stop blinking in digital blue or green… when light pollution is suddenly dimmed… that's when silence truly falls.
As a rule, I'm not a fan of silence. I can't sleep without white noise distracting me from the external house sounds that come with life in outer suburbia and muting the often too-loud thoughts inside my own head.
Last Wednesday, silence was an annoyance. I complained loudly to my husband. I even texted one of my friends that it was too quiet, that instead of being soothing, the silence felt oppressive and creepy.
But eventually, I relaxed into the softness, the cool darkness, and the almost perfect soundlessness. I went to the bedroom to curl up with my dogs and let the steady sound of their breathing – the only discernable noise – lull me into sleep.
My husband guarded the fire until it had burned low enough that it was safe to leave it, and then joined me in the bed. We lay together in the darkness, not speaking. Not really touching. Just breathing in the silence.
Shortly after midnight, the power returned, jarring us out of our quietude and into wakefulness. I wish I could say that we looked at each other, laughed, and turned the lights back off, but we're tech addicts and habitual night owls.
We went back to bed around two in the morning, our usual hour, but something of our evening of enforced silence lingered. We were gentler with each other that night and the next day, more mindful.
I'm still not fond of silence.
But I like quiet.
And I love the peacefulness of snuggling on the couch with my husband, not talking, not watching television, just being together.
About the author: Melissa A. Bartell

Melissa is a writer, voice actor, podcaster, itinerant musician, voracious reader, and collector of hats and rescue dogs. She is the author of The Bathtub Mermaid: Tales from the Holiday Tub. You can learn more about her on her blog, listen to her podcast, or connect with her on on Facebook, Instagram, or Twitter.