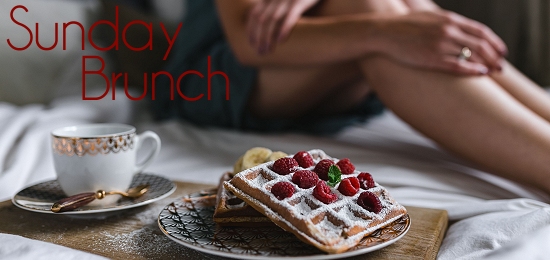 Yesterday evening, in a steady rainstorm, twenty-three colts made a run for the roses in the 144th Kentucky Derby. (Spoiler alert: Justify won.)
I have always loved horses. When I was little I fell in love with Marguerite Henry's books about Misty and Phantom. (To this day, I fantasize about seeing the wild ponies in their annual swim from Assateague to Chincoteague. ) When I was nine, my mother gave me a summer at riding camp. My two favorite ponies were Taffy and Blitzen, both retired from working on NBC television shows and living out their lives as school ponies in New Jersey.
These days, I get my horse "fix" by watching thoroughbred racing and the occasional cheesy-but-relevant Hallmark movie on television, but in my head, the scent of sweet hay, the soft whickering of the ponies and the feeling of a leather saddle underneath me are as vivid as if they were real.
As much as I have always loved horses, I've always hated roses.
Well, not all roses.
I don't like the roses that come in commercial bouquets. The one's with thorns that are genetically modified to be smaller and less "sticky," with long stems, and vivid colors, but no aroma.
But I love backyard roses.
Specifically, I love my grandmother's backyard rose bushes.
I don't know if they had specific names. I don't know if she grew them from cuttings or my grandfather bought them for her.
I just remember that they were big – big as those 'blooming onion' appetizers – and no two were alike. Oh, I'm pretty sure one of the bushes started out red and one started out yellow, but in my memories, they were always combinations of the two, the colors swirled together as if someone had stirred two colors of paint in a bucket and dipped the blossoms into it.
My childhood summers were filled with those roses.
Outside, on hot summer days when we weren't at the beach or visiting someone with a swimming pool, we'd run through the sprinklers, careful not to step too close to the rose bushes. Bare
feet and huge thorns do not mix well.
Inside, roses were everywhere. If a blossom broke off the bush without enough stem, she'd float it in a bowl of water. Otherwise, any vase or vase-like container was pressed into service. Old juice bottles, proper crystal vases, a tall glass that no longer had any mates, even a chipped milk pitcher might be found on a side table, a window sill, a nightstand, a bathroom counter with a rose or three.
And the petals! When the flowers dried naturally my grandmother saved the petals, creating her own delicate potpourri, pots of petals in every room of the house. Somehow, though, the scent was never cloying, only a gentle, wafting presence, sweetening the air.
Less frequently, my grandmother would decide to press the flowers, and dry them that way. For years, if you pulled a thick book – the dictionary, a big red book of fairy tales (two volumes of those, actually), even the Bible – you might have a pressed flower land in your lap. After she died, I even found one in her ancient address book, at the bottom of her knitting bag, which had been unused for years!
Sometimes, on rainy Sundays, my husband and I will pass one of those street-corner tents where they sell roses for $10 or $20 a bunch, and I almost – almost – want to stop and buy some, but we never do, because hothouse roses never have any perfume. They're like illusions of roses: all form, no substance.
And sometimes, when I'm sad or not feeling well, I'll lie in bed in that state halfway between dreaming and waking, and I'll feel my grandmother's cool hand stroke my brow, and I'll breathe in the scent of roses – the scent I've associated with her for as long as I can remember.
Yesterday evening, in a steady rainstorm, twenty-three colts made a run for the roses in the 144th Kentucky Derby. But me? I've been running away from commercial roses for as long as I can remember. I've also been running for the backyard roses of my childhood for half my life, and they remain elusive as ever.
About the author: Melissa A. Bartell

Melissa is a writer, voice actor, podcaster, itinerant musician, voracious reader, and collector of hats and rescue dogs. She is the author of The Bathtub Mermaid: Tales from the Holiday Tub. You can learn more about her on her blog, listen to her podcast, or connect with her on on Facebook, Instagram, or Twitter.