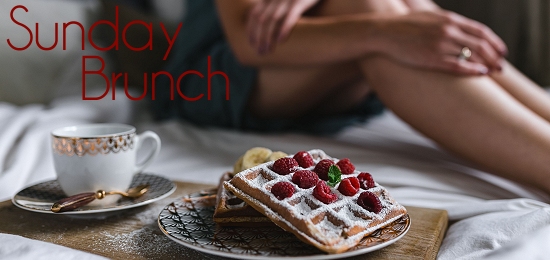 It's not a new story, really, even though my local news station posted it on their Facebook page on Friday evening: as of today, Best Buy will no longer sell CDs (though you can still buy vinyl records in their stores) and other retailers, like Target, will be reducing their stock, selling discs on a consignment basis.
This was initially announced back in February, so it's not really a surprise, but with most media time going to sports, politics and the occasional celebrity wedding or death (not necessarily in that order) it's no wonder that many of us missed it.
Still, when my local news station asked, "Do you still buy CDs; when did you last buy one, and what was it?" I was struck by the question.
The reality is, I've gone from a kid who grew up on vinyl (and I'm sure you can imagine how many times I've cursed the day I gave away my collection of Disney books & records, original pressing of "Free to Be, You and Me," and the black cardboard case that contained the original cast recording of My Fair Lady on multiple 78s) to a teenager who recorded songs off the radio, made mix-tapes to share with her friends, and was embarrassed by her off-brand Walkman-clone.
CDs didn't really become the default medium for music until I was approaching my twenties, and I was twenty-one before I bought my own CD player, and I still remember – and own – the first CD I ever bought: a collaboration between Yo-Yo Ma and Bobby McFerrin called "HUSH."
I suspect that just as I was part of the first generation to own CDs I am part of the last generation to have held a membership in the Columbia Records & Tapes clubs, which, of course, I didn't join until it became a CD club, and which, to my ultimate shame, I still have a few CDs from sitting in the rack upstairs still in their original shrink-wrapping… this despite the fact it's been at last a decade, and possibly two, since I was a member.
Honestly though, most of my music has been digital since at least 2010, and even the CDs I own are typically ripped to my computer and added to iTunes for access from anywhere. My iPhone has become my primary listening device, especially since my desktop computer was chosen for it's quietness. It makes it fantastic to record on, but I never bothered to put external speakers on it.
Still, there are times when I really want a physical CD, and it's not solely because of my addiction to liner notes (though, I am as big a fan of those as I am the audio commentaries on Blu-Ray and DVD movies).
I buy a lot of soundtracks on CD because they usually have cast lists and lyrics inside, and both of those things appeal to me, but they're also something tangible for favorite performers to sign on the rare occasions that I want autographs. (I do not, as a rule, collect autographs on photos, but signing the liner notes on a CD, or signing a book, is a whole different thing. Those are tangible representations of the act of creation. Yes, I am a snob.)
1776, for example, has long been one of my favorite musicals, so I was really excited when Brent Spiner (you know him from Star Trek: The Next Generation, Night Court, and Outcast) starred in a revival in the mid-90s. We were living in South Dakota, then, and couldn't get to New York, but the CD kept me happy for years, and when I asked him to sign the liner notes for me at Dallas Comic-Con two years ago it led to a lovely conversation about the artwork, his time in the role, working at the Public Theatre, and how there's a line in Hamilton: an American Musical that directly references the score of 1776. It's the conversation that sparked our trip, a year later, to finally see Hamilton, but I didn't buy that soundtrack on CD.
Then there are the CDs I buy, or keep, because there's something meaningful about the artist. I have a CD that my parents gave me for Christmas one year, Tiempo de Amar by Myrna Trasviña. She was the singer at a favorite restaurant in La Paz, BCS, Mexico, and we all loved the simplicity of her performances as she strolled with her guitar. Her rendition of the classics "Quizas, Quizas, Quizas" is a favorite of mine.
Having Myrna's CD, the one she printed and distributed herself, doesn't just represent access to music I love; it's also a memory of a balmy night, a lovely meal, and a time when my parents' time in Mexico was new and the romance of being there hadn't yet worn off.
Finally, there are CDs I buy to support an artist whose work I love. Most recently (two years ago), I bought Leslie Odom, Jr.'s second solo effort, Simply Christmas. Like 1776, it's autographed (on the actual disc, this time) because I requested it that way, but it's become one of my favorite Christmas albums. It's gentle and mellow, professionally produced but not slick or commercial, and his jazz interpretations of classic holiday tunes are the perfect backdrop for a seasonal brunch or a moody, rainy, drive to meet friends for an annual yuletide breakfast
Sure, I'd heard of Leslie because of his Tony-winning performance as Aaron Burr in the afore-mentioned Hamilton, but I bought his CD because I wanted something I could play in the car, in my office, and over the good speakers in the living room, on the sound system that is just old enough that it can't connect to an iPhone/iPod with a lightning port.
We who have embraced digital media have done so trusting that it will be there, but digital rights management comes with the ever-present risk that the Cloud might dissipate, or companies may remove favorite content. And that's certainly something in the back of my head when I buy a physical CD, but as much as it should be a major factor in my purchasing decision, the real reasons I want an actual disc of certain music are far more ephemeral: nostalgia, meaning, and, superficial as it may be, the knowledge that I'm in possession of something a favorite artist has touched.
Are CD's a dead medium? Who knows? I understand that retailers must make decisions based on numbers and trends, rather than the less-than-definitive considerations I listed above, but I suspect that consumers who want tangible media will find their sources.
After all, who could have anticipated that vinyl would make a resurgence?
About the author: Melissa A. Bartell

Melissa is a writer, voice actor, podcaster, itinerant musician, voracious reader, and collector of hats and rescue dogs. She is the author of The Bathtub Mermaid: Tales from the Holiday Tub. You can learn more about her on her blog, listen to her podcast, or connect with her on on Facebook, Instagram, or Twitter.