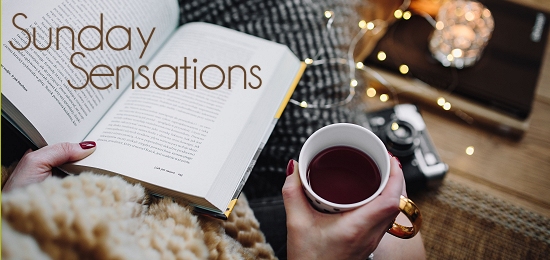 I'm a mother, but I've never given birth.
Two years ago, I became the mother do an amazing boy. It was a role I had wanted for a long time. Even as a young child, I pictured myself being a mom and having a boy as my first child. Some may stress the idea that I'm a "step-" mom, but for my son, my husband and myself, I'm just "mom."
I've never agreed with those who counted family only by DNA. Growing up in a strong Christian home, the idea of adoption is strongly woven into my faith. It's also a prevalent theme in sci-fi and fantasy (the second strongest influence in my life). In books like Lord of the Rings to TV shows like Star Trek show that some bonds are stronger than blood.
In my personal life, I've found this to be true. Family is the people you can count on. They're the people that show up when you need help. Family stays. Family shows up.
So, when it comes to adding to our family, my husband and I are open to all sorts of avenues to make it happen.
We both adore children. I've worked with kids since I was 13 years old. There's a special warmth and love in my heart for them. Even before we were married, we both felt that we have big enough hearts to bring in kids through adoption. My husband was adopted himself and wants to give another kid a chance like he had. We know that the entire plight of orphans is overwhelming. There are so many amazing kids here in the states and overseas who need help — it's hard to know where to start.
This summer, we're taking a step down one of the many roads available for adoption – we're hosting a child from Eastern Europe for six weeks. This is K.
K is 14, he lives in an orphanage and he loves breakdancing. He is easy-going and a bit shy. Although he has been available for hosting for two times, he has never been chosen. Teenaged boys are always, always left behind while younger kids and girls move forward to hosting or adoption.
100,000+ kids live without families in K's country. A developing economy and increasing conflicts cause nutritional shortages for their underfunded institutions. Kids like K get little fresh fruit or meat, let alone access to a regular, healthy diet. Pollution from the worst nuclear power disaster in the history still causes a sharp increase in the number of children born with birth defects and their abandonment rate is high. Lack of resources, access to medical care, and training has caused a large problem that many people are trying to combat, but they need help. Programs like the one that K is in give these kids access to resources to give them a better chance at surviving and thriving.
K's country, among others, stops providing care for orphans when they are 16. They leave the orphanage with no support system, limited skills and education, and the social stigma of being an unwanted child.
Our hearts were touched – and nearly broken – by the fate of children overseas in orphanages. There are kids suffering. We wanted to do something.
Once we have hosted a kid like K, we can be in line to either adopt him or become an advocate for him. Either way, K will be part of our family. If he stays in his country, we can help with planning his future, keep in contact and encourage him as he grows up. We will find mentors, give him presents on holidays, scour for resources and help him every way we can, just as we would our legal kid. We can give him a better advantage that he would have had before. That's the logistics, and it doesn't even count the benefits of just being loved and cared about.
He'll have a family — even if we don't share DNA.
About the author: Tabitha Grace Challis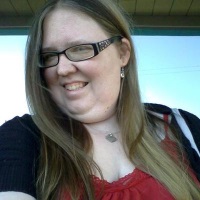 Tabitha is a social media strategist, writer, blogger, and professional geek. Among her published works are the children's books Jack the Kitten is Very Brave and Machu the Cat is Very Hungry, both published under the name Tabitha Grace Smith. A California girl (always and forever) she now lives in Maryland with her husband, son, and a collection of cats, dogs, and chickens. Find out more about her on her Amazon author page or follow her on Twitter: @Tabz.