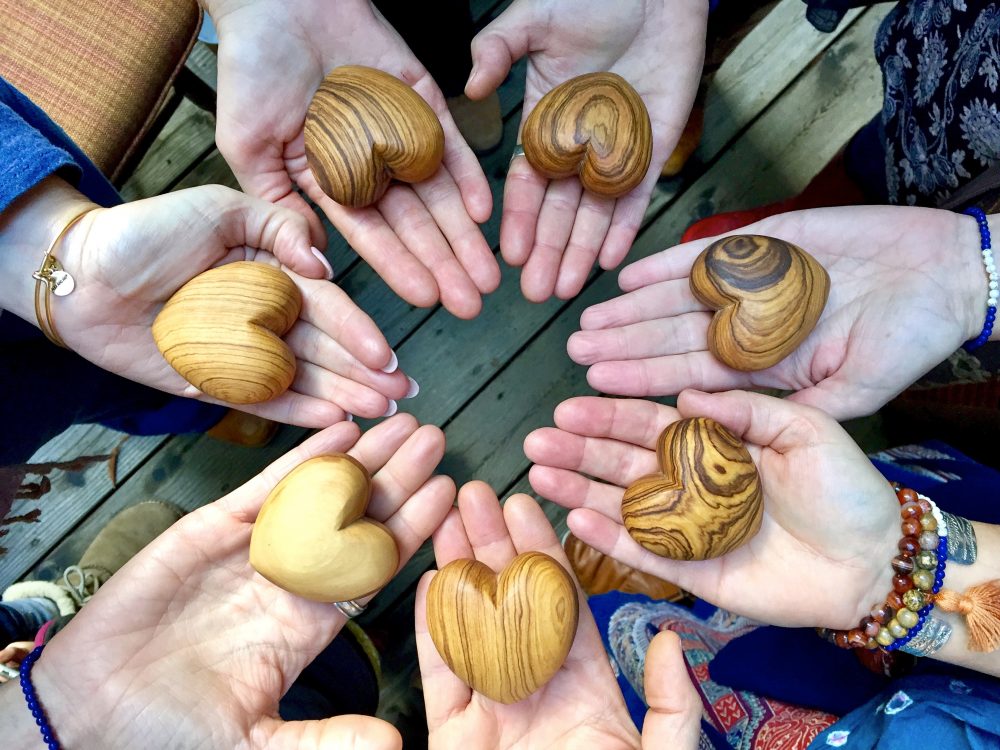 "Friends can help each other. A true friend is someone who lets you have total freedom to be yourself – and especially to feel. Or, not feel. Whatever you happen to be feeling at the moment is fine with them. That's what real love amounts to – letting a person be what he really is."
–Jim Morrison
On my phone is a beloved text thread that has been there for several years now. It is a text thread with 6 other women, that I lovingly refer to as my sacred sisters, my council. These women have become a safety net, a soft place to land, an outreach center not only for myself, also for one another.
I have watched one sister lift another up from the painstaking ache and paralyzing grief of divorce. I have watched another sister make one laugh so hard, knowing this was much needed medicine, as she was moving through one sorrow after another. I have watched prayer request after prayer request after prayer request be asked for and received, with an echoing, "Yes, I will pray. Yes, I will light candles. Yes."
I have watched every single one of us come to the rescue of each other in the most loving of ways. I have watched life lines get thrown out over and over again. I have seen these words more times than I can count – "WE ARE RIGHT HERE. YOU ARE NOT ALONE".
I have watched love weave in and weave out, creating a beautifully sacred web, word after word, day after day, month after month, year after year.
Looking back, I don't believe any one of us could have imagined what this daily text thread would become. After all, we were just 7 women, with different backgrounds, lifestyles, etc… who happened to come together through retreats, blogging, art. (I truthfully cannot recall how the seven of us even began this thread or why.) Yet, in my heart of hearts, deep within my soul, I know that God, The Universe, The One with No Name, whatever you may call It, brought us together.
What we have created over these last several years, has become, what I like to call, a "Healing Center". It is a place each one of us can show up "as is" – in the rawest, ugliest, completely stripped down, most vulnerable way you could imagine and still be loved, accepted and asked the question, "What is it you need most, right now in this moment?" It is a place to reach out and say "I need help…" It is a place of  hard truths and secrets revealed. It is a place to ask for advice, to vent, to cuss, to weep, to "just be". It is a place to be supported. It is a place to be challenged. It is a place to learn, and to grow. Ultimately, it is a place to heal, and always, always, always a place to restore.
About the Author: Kolleen Harrison
Kolleen Harrison is a creative living in the beautiful Central Coast of California. She is the Founder of LOVEwild and Founder/Maker of Mahabba Beads. Her passions lie in nurturing her relationship with God, loving on her happily dysfunctional family, flinging paint in her studio, dancing barefoot, making jewelry (that is so much more than "just jewelry"), and spreading love and kindness wherever and whenever she can. You can find her popping in and out at LOVEwild.org or MahabbaBeads.com