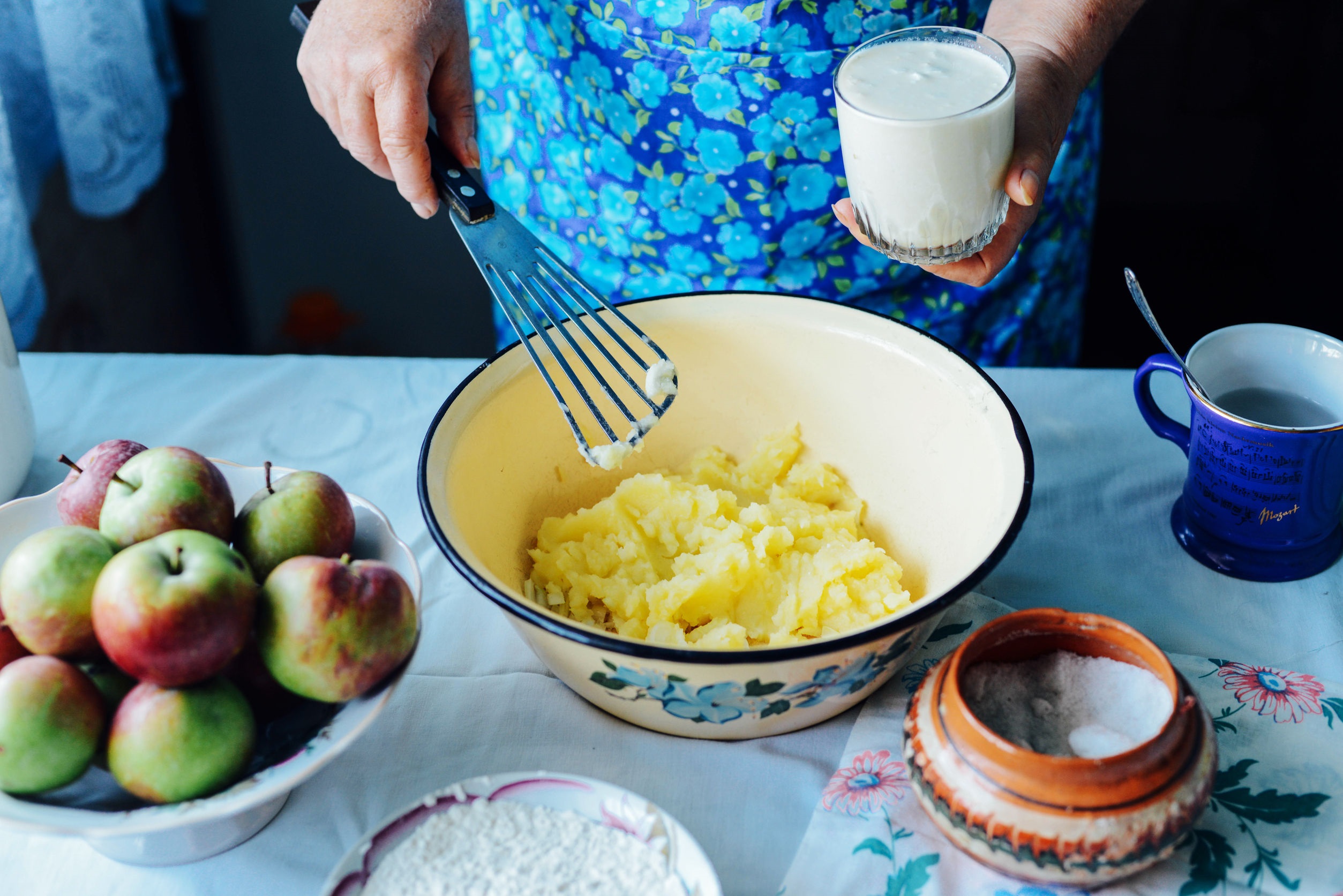 "My ritual is cooking. I find it therapeutic. It comes naturally to me. I can read a recipe and won't have to look at it again."
–Iman
We rise each morning, pour a mug of coffee or tea, and spend half an hour checking personal email, catching up on social media, or reading a favorite blog post before we get ready to leap into the work day.
Is it routine or ritual?
We train our dogs to sit at doorways, or before we give them their meals. We make them give us their paw in a 'high five,' or wait for them to greet us before they'll go out in the morning.
Is it routine or ritual?
We put the wedge of lemon in the glass first, add ice to the 1/3 full mark, and then add water on top.
It's routine, right? Or maybe it's ritual.
Every Saturday evening, we fill the tub with hot water and lavender-scented bubbles, light a row of candles, and listen to actors reading short stories on the radio while we soak.
That's more than just routine, isn't it? It must be ritual.
"The time I spend in the morning – praying, sipping coffee, and coming up with my list – is a ritual I relish. I have done it for so long now that I subconsciously measure whether or not the things I'm doing match with what I should be doing, what I want to be doing, and the life I want to live."
–Kristin Armstrong
Where do we draw the proverbial line that separates the mundane routines that govern our days from the deeper rituals that truly enhance our lives? Can a daily practice be both routine and ritual?
What about when a writer must use a favorite pen, a specific kind of paper, or listen to only music without lyrics in order to truly focus? Does the act of preparing one's writing space for the day transcend routine and become ritual?
How about cooking? The act of nourishing ourselves and others may seem like a routine, especially when it's associated with that perennial question, "What's for dinner?" But isn't there also a sort of ritual to be found in peeling, chopping, roasting, broiling, serving, and, most importantly, sharing the product of our labor?
"When you're writing, you're conjuring. It's a ritual, and you need to be brave and respectful and sometimes get out of the way of whatever it is that you're inviting into the room."
–Tom Waits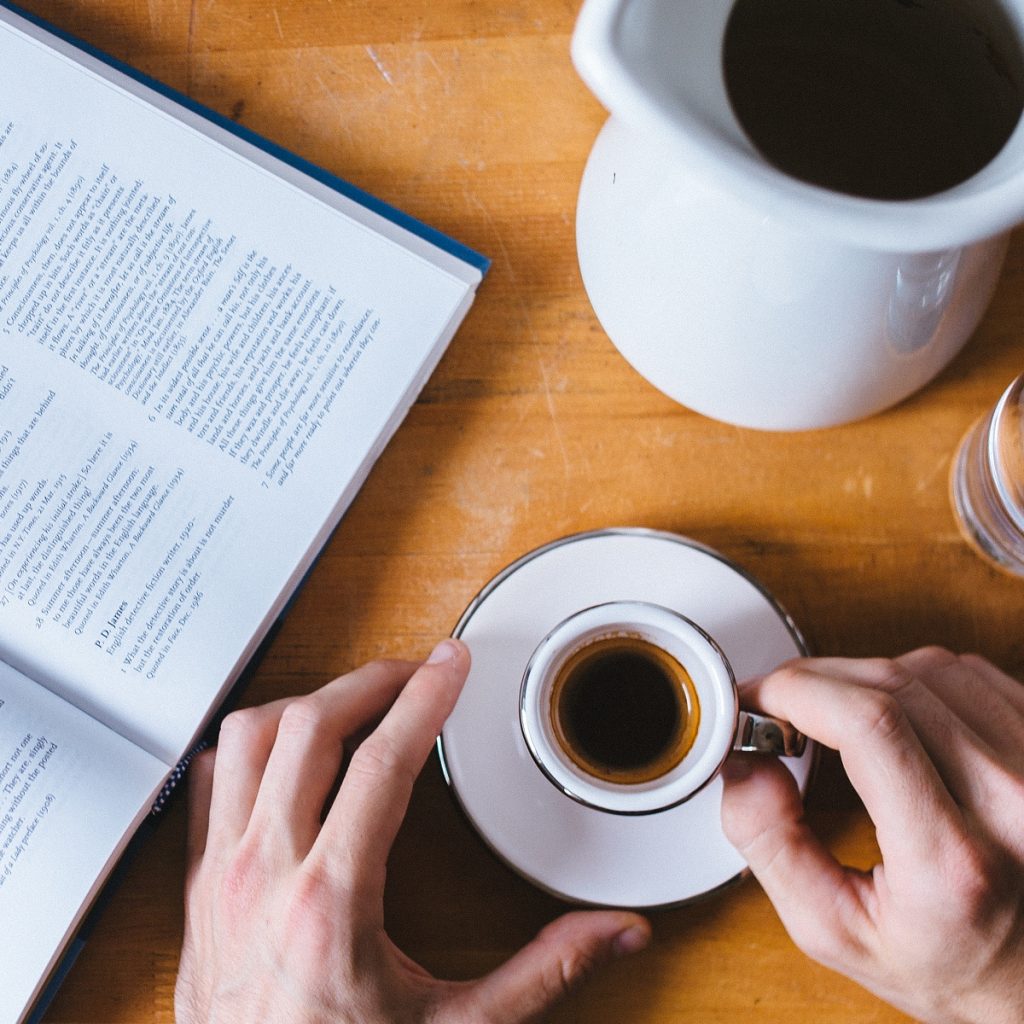 Welcome to the fifth issue of Modern Creative Life, Routines and Rituals.
Join us over the next few weeks, during which we will explore these questions, and also talk about the routines, rituals, preferences, and practices that make us tick and keep us going as artists and writers, as musicians and makers, and as creative people in general.
You'll get to glimpse the daily lives of other creatives in our  Studio Tours and Typical Tuesday series, and meet other people walking fascinating creative pathways in Conversations Over Coffee. With photos and fiction, poetry, essays and enlightenment, you'll find enough ideas on how to structure time, make moments into memories, and turn the ordinary into the extraordinary.
 As always, our mission at Modern Creative Life is to honor the pursuit and practice of joyful creativity. We believe that the creative arts enrich our everyday living, enhance our environment, create lasting connections, and sustain our souls. Please join us as we bring to you the stories and suggestions of other people walking the creative path.
Whether you use routines simply to keep yourself on track, or embrace ritual as a way to transform yourself, we want to hear from you.
We are open to single contributions as well as new regular contributors. Email us at moderncreativelife@gmail.com.
About the author: Melissa A. Bartell
Melissa is a writer, voice actor, podcaster, itinerant musician, voracious reader, and collector of hats and rescue dogs. She is the author of The Bathtub Mermaid: Tales from the Holiday Tub. You can learn more about her on her blog, or connect with her on on Facebook, Instagram, or Twitter.