As a teacher, August always signals the end of summer and the start of a new academic year.
While I relish the relaxed routine of June and July, I am always ready to return to the familiar fall schedule. However, I know once Labor Day is passed, life becomes a blur of activity. It is nice to have a smooth transition from one season to the next.
A spa weekend is the perfect prescription. It offers an opportunity to rejuvenate the mind, energize the body, and restore the soul.
Some may enjoy a retreat to the mountains or lake, surrounding themselves with nature. Others may prefer the pampering of a full body massage and facial. No matter the location, the idea is to escape home, with its myriad distractions and to-do lists, in order to focus on self.
If money is an issue, however, or if you are a homebody like me, travel is not necessary to enjoy this same kind of personal renewal. All that's needed is a bit of solitude and some advanced planning.
The first step is to set a date. I initially wanted to plan an entire weekend getaway, but 48-hours is a long time to escape life's demands. So instead, I chose a day when I knew my husband would be out-of-town, and my calendar empty: Tuesday, July 25.
To honor this commitment, I wrote the appointment in my schedule. We need to take our personal time as seriously as we take other relationships.
Next, I blocked out time to brainstorm and plan the retreat. The purpose of this day is to do what energizes, relaxes, and renews our spirit. I began to list activities that would help me achieve this goal. My options included:
Journal: While I try to write a bit every day, I would enjoy setting aside a full hour or two to delve more deeply into personal analysis and reflection.
Scrapbook: I love the idea of making family scrapbooks, but I never make the time. Scrapbooking for me is practical (I'm finally doing something with all those loose photos), creative (matching colored paper to the photos for eye-catching pages), and purposeful (writing the story behind the photo).
Read: Writers are readers, and to that end, I do strive to read at least thirty minutes a day – usually right before bed. However, I long to escape into a novel for an entire afternoon.
Take a Walk: A day off does not necessarily translate to a sedentary lifestyle (although it wasn't too long ago that I would have argued otherwise). Actually, any kind of movement can energize our body and engage our creativity. I'm not advocating a cardiovascular walk or the routine walking of the dog, but rather a long, leisurely stroll to enjoy and connect with nature. I am fortunate to live in an area with a beautiful walking trail around the reservoir – or the town's Arboretum is filled with possibilities.
Visit the Museum: The Nelson-Atkins, my local museum, just recently installed a new gallery of Impressionist art – my favorite! The museum is an easy thirty-minute drive from home. The atrium restaurant, in the style of a Venetian palace, is ideal for a light lunch before visiting the artwork.
At-Home Spa Experience: I rarely take the time to pamper myself. Why is that?! It doesn't take long and it does wonders for my peace of mind and self-acceptance. I could luxuriate in a warm bubble bath, exfoliate my skin with a facial mask, and beautify my nails with a manicure.
Massage: I adore a good massage, and my husband is more than willing to accommodate. But I'm also learning that Yoga can achieve the same results. Gentle stretching exercises, coupled with deep intentional breathing, is quickly becoming my go-to relaxation technique.
Evening Movie: I rarely go to the movies. And quite frankly, I enjoy the buttered popcorn more than the film. But watching a favorite oldie in the comfort of my own home, munching my decadent movie snack, would be an ideal way to end the day.
Some of these options may not be of interest to you, which is fine. But that is why you need to set aside a planning period before the retreat. Discover what you enjoy doing and then make time to do it. Shopping and a nice lunch out? Quilting or cross-stitching? Painting or lettering? Working on a project that has lain dormant far too long? Whatever it may be, honor your creative side.
Once I made the list of possible activities, I next needed to decide on meals. Since this retreat is to rest and rejuvenate, I wanted to be sure to have all ingredients in-house ahead of time. I considered three full meals plus snacks.
I decided breakfast would remain my typical coffee and yogurt. I like it, and there's no need to modify routine for the sake of change.
A trip to Costco helped me solidify the other meals. Spinach chicken wrap with fresh fruit for lunch, and Rotisserie chicken with grilled vegetables for dinner. A bag of pre-popped popcorn would be the movie munchies and a small container of gelato for an impromptu treat. Perfect.
Next, I took inventory of any other items I might need. For example, I wanted a new color nail polish, and I needed a clay mask for my facial. I made sure to have enough notebooks and pens for journaling (really… is there such a thing as enough?) and plenty of interesting reading
material. I spent a few minutes reviewing Netflix to find suitable movie options.
Another consideration was ambiance. I wanted my common-place home to be something more special. I created a new playlist of inspirational songs I enjoy. I placed scented candles throughout the house. I thought of buying a fresh bouquet of flowers to brighten up the dining room table. Things were coming together.
Advanced preparation was almost complete. Now I just needed to develop an itinerary. While I wanted to leave some room for spontaneity, I knew I had a lot to accomplish. A loose plan would help me manage my time and avoid disappointment.
For some, the perfect retreat may begin with a late morning wake up call, followed by lounging in pajamas until noon. However, I enjoy my typical morning routine and decided to stick to it. I got up at 6:00am, sipped my morning coffee while reviewing correspondence, completed my daily exercises, and took the basset for his walk. I was back home by 9:00 and ready to start my special day.
I planned to journal a bit first and then transition into some scrapbook time. This would bring me to the noon hour when I would take a break and enjoy the chicken wrap and fresh fruit.
I decided to save the museum excursion for another day, and instead, I planned to spend the afternoon at Chez Totoro spa and boutique. I would begin with a luxurious bubble
bath and perhaps indulge in a glass of Chardonnay. Next, I would give myself a facial using the clay mask, and then end the session with a mani/pedi.
It would now be mid-afternoon. The perfect time to escape into a good book for a couple of hours before I would begin prepping the vegetables to roast for dinner.
After the evening meal, I might stroll through the neighborhood before returning home, snuggling on the couch with the basset, a good movie, and that buttery popcorn.
That was the plan.
In reality, family obligations prevented me from devoting the entire day to these pursuits. But that's okay.
Because I had the plan in place, I could easily scrapbook for an hour in the afternoon, and polish my nails the next evening. I used the facial mask one morning after my shower. Popcorn and a movie became date night.
And that luxurious bubble bath? I plan to indulge next week before teacher in-service meetings begin.
About the Author: Molly Totoro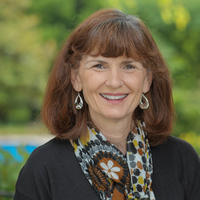 Molly Totoro is a Connecticut Yankee currently residing in the Midwest with her husband and trusty basset. While Molly retired from full-time teaching in 2014 to pursue her writing dreams, she continues to work with students to achieve their writing potential. Molly recently published her first book, Journaling Toward Wholeness: A 28-Day Plan to Develop a Journaling Practice with the hope of inspiring others to experience the health benefits of writing their inner thoughts.
Connect with Molly at her blog, My Cozy Book Nook and on social media: FaceBook – Twitter – Instagram– Pinterest