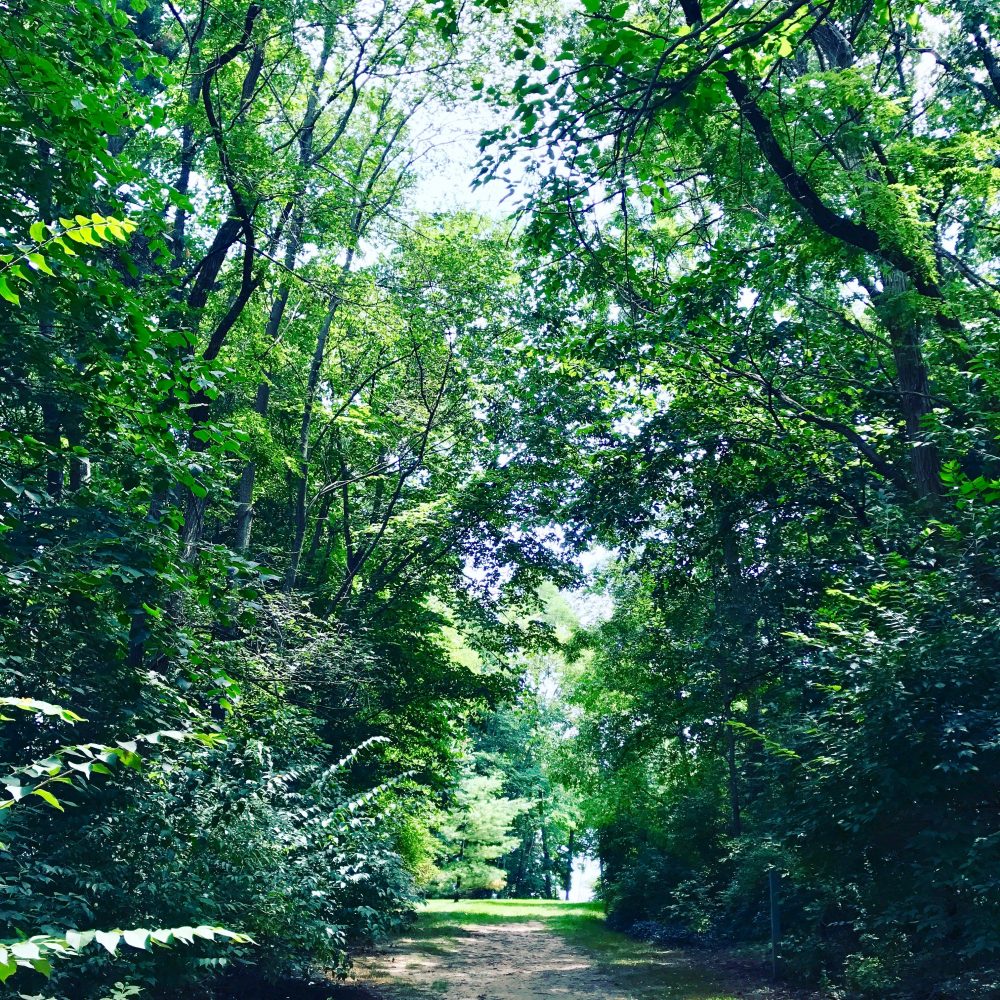 It's summer vacation here at my house and with its impending start in June came dreams of my children and I enjoying long, lazy days reading, writing, and making art— preferably on a beach or in the forest—nourishing our bodies with an unending supply of fruit and herb
infused waters, fresh berries, and concoctions made with heirloom tomatoes picked from the vine.
I seem to begin running this film in my imagination around Memorial Day each year, one where it is summertime and the living is easy, as the old song goes. The reality is it is summertime and the living is living. Sometimes it is easy and sometimes it seems impossible. I have always been one to think in extremes. I exaggerate. It is a tendency that runs through my blood and I can most likely attribute it to my relatives who were active in community theatre outside the home and all-around general theatrics everywhere else.
Consequently, when I think about what it means to feel refreshed or be restored, I go right to the mountain top, the beach, or the forest.
What I'm noticing is to limit myself to the possibility of only feeling restored under the dreamiest circumstances and to overlook the possibilities for restoration in my daily life means I will rarely find the restoration my body, mind, and spirit needs. What I'm learning, not only about restoration, but also about every significant area of my life, is that what is most refreshing and where I experience the most peace, ease, joy is somewhere between the mundane and the mountaintop.
My most enriching life encounters happen in that space between the dream and the reality.
What this means is that a small shift of my perception can open the space for restoration, not only on vacation but also throughout the course of my day. I'm also learning that at this point in my life, a vacation simply isn't enough to sustain the feeling of being restored. It is
essential that I practice restoration daily. I'm not suggesting this is easy, but with the amount of information I am exposed to and the pace at which my life moves (which is the same for most everyone I know), a week away on vacation just isn't enough and so restorative time has become just as pertinent, if not more pertinent, as eating well and moving our bodies—our beacons of hope for health and well-being.
My fifteen-year-old son just told me about an opinion he recently read that said in some ways our bodies die each night when we go to sleep and are born anew when we wake in the morning. I told him that I loved the idea of waking up to a new life each day. He asked me what I thought about the idea of dying each night. I find it refreshing to imagine a nightly death of sorts where my body naturally sheds what is no longer serving me, whether that be cells or ideas or worries that I carried through the day. I appreciate my body's need for restoration and continuously marvel at the ways it shows me that it can restore itself—if I let it.
Contrary to what I formerly believed, opportunities to restore are all around me.
There are many practices like making art, writing, walking, meditation, and yoga that I can use to refresh and restore my body, mind, and spirit. I have really enjoyed these practices for a long time. What I'm seeing more clearly now is that restoration isn't always about the place or the practice. Restoration is truly possible anywhere, anytime when I take a deep breath, let my mind off the hook, and allow my body to do its thing. What a relief!
About the Author: Anna Oginsky
Anna Oginsky is the founder of Heart Connected, LLC, a small Michigan-based workshop and retreat business that creates opportunities for guests to tune in to their hearts and connect with the truth, wisdom, and power held there. Her work is inspired by connections made between spirituality, creativity, and community. Anna's first book, My New Friend, Grief, came as a result of years of learning to tune in to her own heart after the sudden loss of her father. In addition to writing, Anna uses healing tools like yoga, meditation, and making art in her offerings and in her own personal practice. She lives in Brighton, Michigan with her husband, their three children, and Johnny, the big yellow dog. Connect with her on her website; Twitter; Facebook; or Instagram.