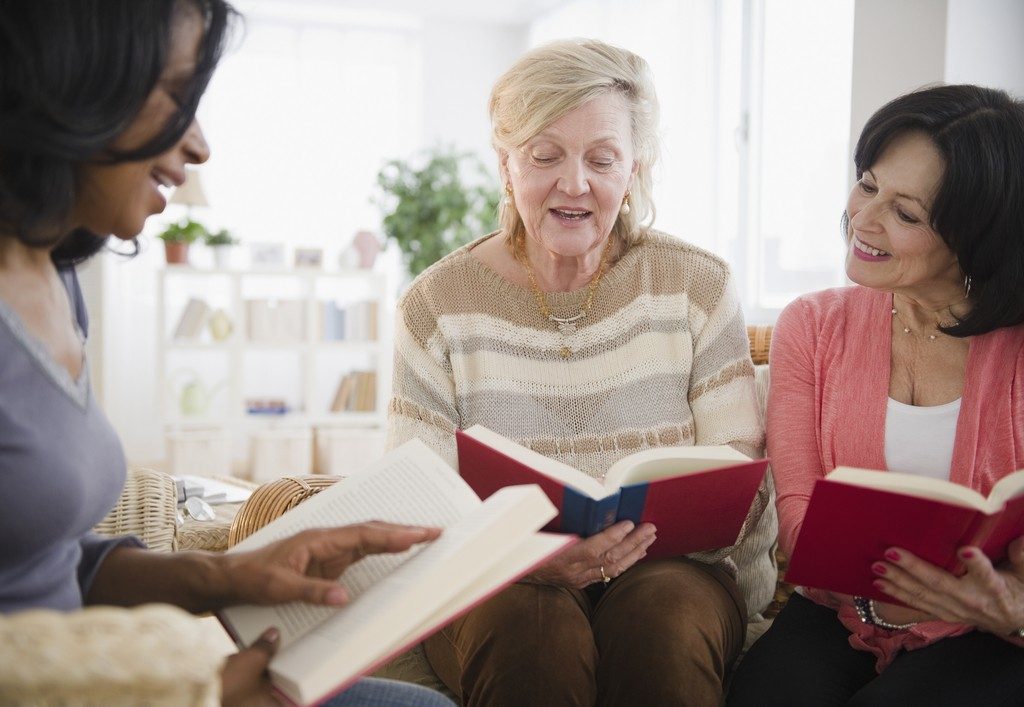 Ten women, at first unknown
to each other, gather each month
in the rear of the old library.
Shadows haunt the back spaces
behind the racks of books,
the computers are shut and silent.
The women shove two tables together,
settle with their cups and books.
The first round is social
chitchat and by now, two years later,
our stories interweave
and overlap.
One woman clears her throat,
the talk subsides, questions begin.
For an hour the air is filled
with lively discussion, thoughtful
silence. Even, on occasion, tears
and always laughter.
What seems a marvel is the way
the book club has spilled into friendships.
We support one member's chorus,
attend a play with another, drop off books
and stay for tea, visit at the market,
post office, café.
Our small town book club
is not small to us.
About the Author: Patricia Wellingham-Jones
Patricia Wellingham-Jones is a widely published former psychology researcher and writer/editor. She has a special interest in healing writing, with poems recently in The Widow's Handbook (Kent State University Press). Chapbooks include Don't Turn Away: poems about breast cancer, End-Cycle: poems about caregiving, Apple Blossoms at Eye Level, Voices on the Land and Hormone Stew.