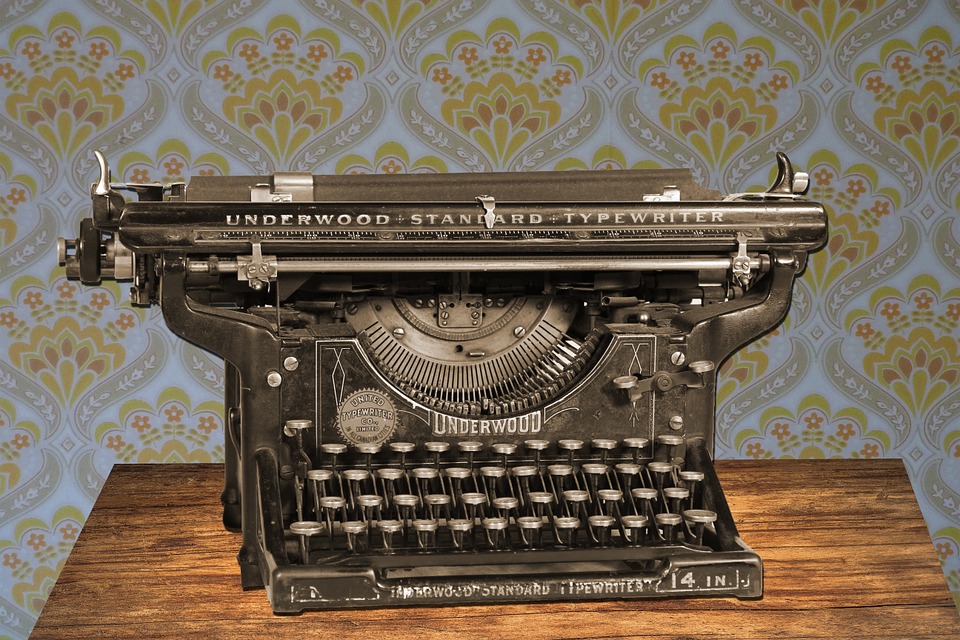 Dickens slept facing north. He'd even rearrange furniture in hotel rooms.
The man swore by baked apples and their ability to prevent seasickness.
Favorite recipe: apples soaked in a sherry bath, filled with apricot marmalade
and drizzled with sherry syrup. He thought pears a lesser fruit.
John Cheever wearing his only suit, would take the elevator
to a maid's room in the basement of his apartment building,
strip to his boxers and scribble short stories. At eleven
he'd have a secret slug of whiskey, at noon two martinis
and a Turkey Monte Cristo sandwich before afternoon gin and tonics.
William Faulkner typed with his toes. Stories about his drinking
might make one think he just poured bourbon into a bowl
and never ate. Not so, the man loved salmon croquettes,
made right from the recipe on the back of the salmon tin.
Eudora Welty straight pinned her pages together,
when they grew too long for the room
she put them on the table, a patchwork quilt
you could read in any direction. Her writing
filled with stuffed eggs, seafood
gumbo, beaten biscuits and Vicksburg Potato Salad,
richest food in Southern literature.
Capote wrote horizontal on a couch, cigarette and coffee
handy. Editing took place in the afternoon and his drinks
went from coffee to mint tea to sherry to martinis.
Evenings he ate Italian Summer Pudding: creamy chocolate
mascarpone and macerated raspberries, with layers
of coffee-and rum-soaked ladyfingers.
While living in Key West, Ernest Hemingway worked
in a pair of oversized loafers, typewriter chest-high
and only discussed the day's writing
with his six-toed cats. He thought regular-toed cats
poor listeners. His recipe, Pan-Fried Mountain Trout,
remains a secret. He stopped each day's work
About the Author: Pat West
Pat Phillips West lives in Olympia, WA. A Pushcart and Best of the Net nominee, her work has appeared in Haunted Waters Press, Persimmon Tree, VoiceCatcher, San Pedro River Review, Slipstream, Gold Man Review and elsewhere.