"I have a little shadow that goes in and out with me,
And what can be the use of him is more than I can see."
~ Robert Louis Stevenson
Stevenson wrote this as a children's poem. He was definitely on to something well beyond the physical shadow he describes here. The unknown, dark side of our personality may seem at best to be a nuisance and better off repressed or ignored. At worst, it is uncharted territory filled with everything we'd rather not do or be. It is the side of our own human natures containing the dark, the shameful, the primitive. The frightening and the unacceptable.
The shadow resides in our unconscious minds. It helps us adapt to the demands of socialization. We begin learning from a very young age what is and isn't acceptable to those around us – our families and society. We learn to repress and reject thoughts or actions that fail to meet family expectations or don't conform to social norms. We banish them underground – into the under-conscious, abandoning them to the shadow world.
It's that banishment and attempt at abandonment that causes a lot of trouble and grief. We reject parts of ourselves or refuse to recognize them to gain approval and acceptance. What usually happens is that these disowned feelings come out in the form of a projection. What we reject and deny in ourselves we then see in the behavior or motivation of others. We then label them bad people, our enemies.
If only we could see the gold hidden in the dark corners.
The child in Stevenson's poem disapproves of the antics of his physical shadow much as we do with our psychic one. We judge these aspects, we want them to change. We want them to be well-behaved, predictable "good" little girls and boys.
Like most dangerous things, the shadow is a better servant than it is a master. Much of what we find there is dangerous and damaging. When we act on our most primitive, violent impulses – killing, dominating or preying on weaker beings – our lizard-brain denies us the chance to realize our highest human purpose.
Knowing and accepting that we feel these things is ok. Acting on them is not ok.
We can exercise good judgment without being judgmental. By acknowledging the full spectrum of human nature from the highest aspirations to the lowest urges we can mine the gold of self-discovery and self-knowledge. We gain deeper understanding and compassion for ourselves and our fellow human beings. We find a great source of empowerment and a wellspring of creativity.
The author who wrote the poem quoted here also wrote the novella, "Strange Case of Dr. Jekyll and Mr. Hyde." The term "Jekyll and Hyde personality" describes a person whose behavior is changeable, unpredictable and frightening. The doctor struggles with his own good and evil tendencies. He creates a potion meant to hide and control the evil within himself. Instead, he unleashes it. The potion transforms him into a mysterious, cruel and violent being. His inner demon becomes his outer being and runs loose in the world. In this Victorian gothic cautionary tale, Jekyll completely transforms into the evil and repulsive Hyde. What we resist does persist.
We can turn our mistakes and wrong actions into opportunities for change. Instead we hide them out of guilt and shame.
Failure is a learning experience, not a reason to discount or belittle ourselves. Was there any shame in being an infant and not yet knowing how to use language or do arithmetic? No – we didn't know how to do those things, but we learned.
We all do things wrong. Sometimes it's purely accidental. Sometimes it arises out of momentary thoughtlessness or selfishness. Either way, these can be a source of healthy remorse. There is a healing process when we honestly own our behavior and offer an apology: "I'm sorry, I didn't intend to hurt you" or "I'm sorry, I won't do that again". It's healing for us and for others. Instead of a hidden shame we have an opportunity to learn and grow in our humanity.
I've been on a long journey to discover and befriend my own shadow. I've had the privilege in my tarot reading and intuitive coaching practice to assist my clients with their own shadow work and to facilitate healing and self-love through self-knowledge. When we can clearly see our shadow, we can also see our light.
Seeing both creates not perfection but harmony and creativity. We have within each of us both the light and the dark; together they generate tremendous transformative and transformational power.
I can't think of a better way to close than by quoting Carl G. Jung, the psychiatrist who first proposed the theory of the shadow or shadow self:
"Taking it in its deepest sense, the shadow is the invisible saurian tail that man still drags behind him. Carefully amputated, it becomes the healing serpent of the mysteries. Only monkeys parade with it."
About the Author: Dona Murphy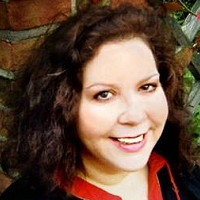 Dona Murphy is the owner of Destiny Tarot. She lives and works in Lake Bluff Illinois as a Tarot reader, Intuitive Counselor and Life Coach. Dona combines her metaphysical and spiritual studies, natural gifts and real-world experience to help her clients solve problems and live their best lives. As she says, "The cards don't predict your future, they help you create it".