What if I told you that it will in fact get better, that it does get better. Would you believe me? What if I told you that we all have to go thru a lot of darkness to make it thru to the light. Would you believe me still?
Here's the kicker though, it takes time, lots and lots of time. Time is the magical word that will transport us to our desired destination.
Time unfortunately is also an illusion. The past is a memory, the future isn't here, so all we have is the present. Our present is vital to our healing. The act of being present should be our salvation. Unfortunately, how many of us actually live there?
I've read one way is to practice mindfulness. Mindfullness starts with taking a few minutes each day to BE in your body. Sitting in silence, alone with ourselves, with nothing to keep our minds busy is torturous to some. Not running away to check our phones, checking Facebook, or other media outlets. Sitting, breathing, being. Feeling all the feelings when they arise.
We have a duty to ourselves to heal. We believe that the fight is outside of ourselves, and sometimes it is. What if I told you the greatest fight is not outside, but inside. If we heal our own darkness bringing it into the light, the outside starts to become lighter somehow.
Working through our own issues is the hardest work we will ever perform outside of being a parent to a child. When we shine the light into the darkness it seems scary at first. Like the boogie man under your bed, you believe him to be MUCH scarier than he is. When we get the courage to climb out of bed, tip toe to turn on the light, we find that the scary monster is nothing more than a pair of crumpled up socks. Looking inside ourselves works like that too.
When we bring our darkness to the surface time and time again with mindfulness eventually less will come to the surface. Overtime we will have worked through all the issues healing ourselves. When we do that work first, I can promises you that the world will indeed look very different than it did before.
What if World Peace actually starts with being mindful of ourselves?
About the Author: Keva Bartnick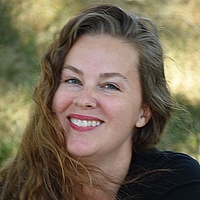 Keva Bartnick is an artist, writer, and lightworker. Happily married mother of three; she's been inspiring people to be their most courageous selves since 2015.
She can be found at Taleoftwofeathers.com