Soaking in the bath last Saturday, I opened a dwindling jar of Noxzema, and inhaled the sharp medicinal odor of eucalyptus. If it's possible for a substance to smell clean, that white cream in the classic blue jar managed it perfectly well.
It also transported me back in time, to childhood summers at the Jersey shore.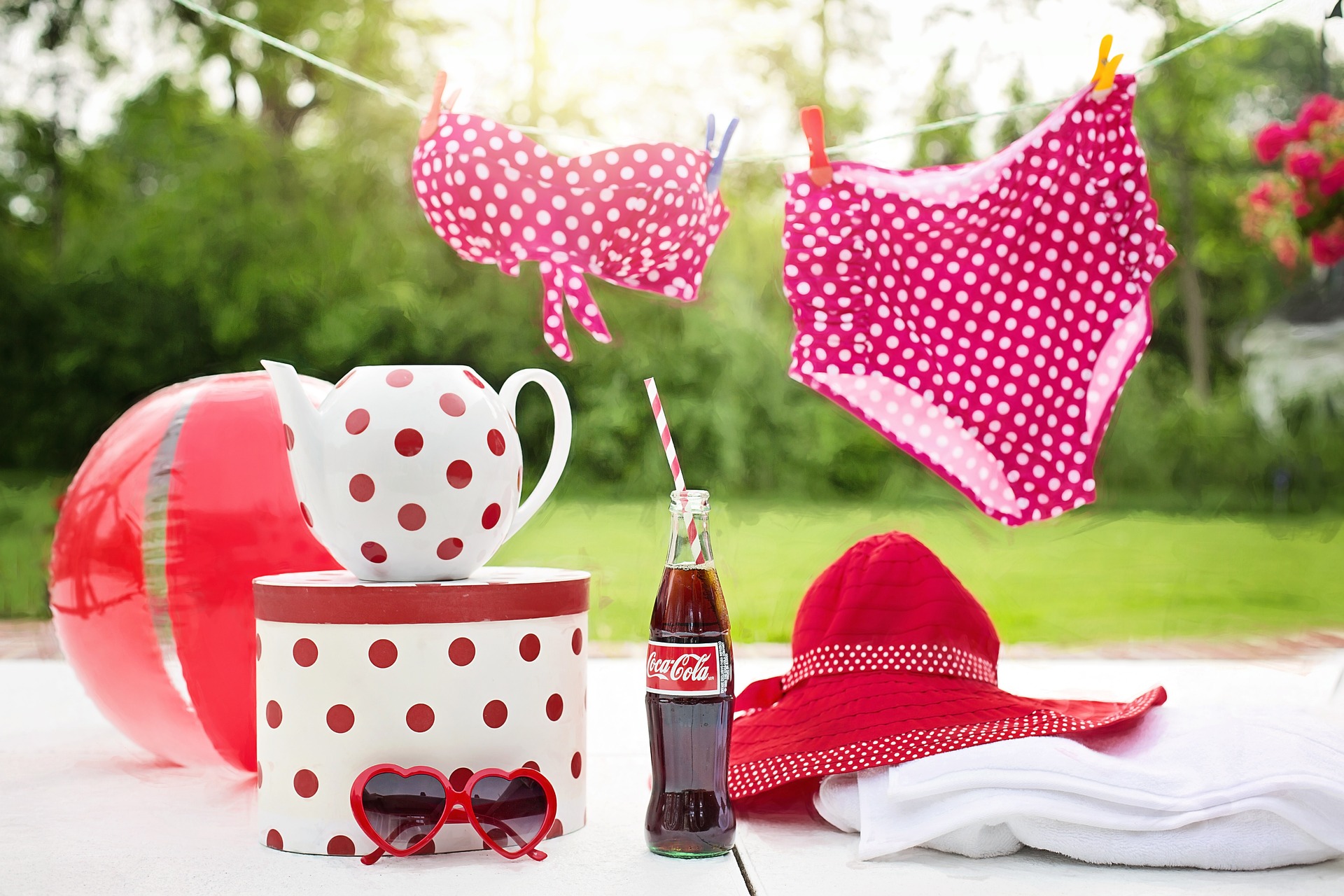 I use Noxzema year-round, replacing the jar when necessary. They're selling it in plastic now, and while I'll concede that it's probably safer for something I typically keep on the side of the tub, I miss the heavy glass.
I often wonder if all beach glass comes from Noxzema bottles.
Despite the fact that many of our childhood remedies have been proven not to work as promised, Noxzema really is one of the best things you can use to soothe a summer sunburn.
In the kitchen, I opened a jar of coconut oil – I've been experimenting with using it instead of butter in some baked goods – and immediately I was six, eight, ten, twelve, walking across hot sand with a rolled towel, a beach bag, and an insulated lunch bag – the square kind that looks like a small, zippered cooler and holds one sandwich, one napkin, one bag of chips or carrot sticks, and one cold Coca Cola, along with an ice pack to keep it cold – slung across my chest.
I wore heart-shaped sunglasses and a polka-dotted bikini with ruffles, and my hair was twisted into two tight braids.
As a girlfriend and I recently discussed, they don't really make suntan lotion or suntan oil, anymore, but my childhood summers were filled with the salty-sweet aroma of Coppertone and Sea & Ski – the former more pungent than the latter – and my mother's snarky comments about "sizzling meat" in reference to all the older teenagers and young adults basking under the summer sun, trying to get as dark as possible.
Modern sunscreen that goes up to level sixty SPF tends to have a floral scent, not a warm aquatic, and definitely not coconut.
Yesterday in the shower, I used the last of my favorite shampoo. It smells like orange creamsicle, and every time I catch a whiff I'm seven years old, standing with my grandfather at the edge of his driveway, waiting for the ice cream truck to stop.
Nutty Buddies were my early favorite, but there's something so magical, so summery, about cold, creamy orange that it's the "frozen novelty treat" that's ingrained in my senses. I was this|close to sending my husband to the grocery store to track down a box of those tubes of citrus-flavored joy, but, ultimately decided against it.
Still, I know there will come a time in the next month or so, when the rain stops again and I'm spending afternoons in my backyard pool, when I'll long for those smells: coconut, orange, and eucalyptus, the same way I long to swim in salt water and laugh at the fact that I now pay money for hair texturizer made of the same – after half a lifetime of doing everything possible to get salt crust out of my hair.
I will wake up with the remembered scent of line-dried clothes and the cheery sight of colorful bathing suits waving in the breeze, and I will lean back against the pillows and close my eyes, and return to the beach in memory and imagination.
And then after a bit, I'll pad into the bathroom, enjoying the feeling of cool tile under my bare feet, and reach for my jar of Noxzema. Just because.
About the author: Melissa A. Bartell

Melissa is a writer, voice actor, podcaster, itinerant musician, voracious reader, and collector of hats and rescue dogs. She is the author of The Bathtub Mermaid: Tales from the Holiday Tub. You can learn more about her on her blog, or connect with her on on Facebook, Instagram, or Twitter.