There's an iconic scene that occurs in almost every novel from a certain period: a (usually young) woman will light a candle (or remove an existing one from a table or candelabra). Then, carrying it with great caution so that the flame doesn't sputter out and her hair doesn't catch fire, she will tiptoe up a well-worn staircase to continue with quiet pursuits until the wax has pooled and the wick is spent.
I have never been this woman, but I share her love of candles.
There's some magic in the combination of wax, wick, and whispering flame that doesn't merely add a flicker of light. For me, at least, a lit candle is an infusion of warmth, joy, and creativity.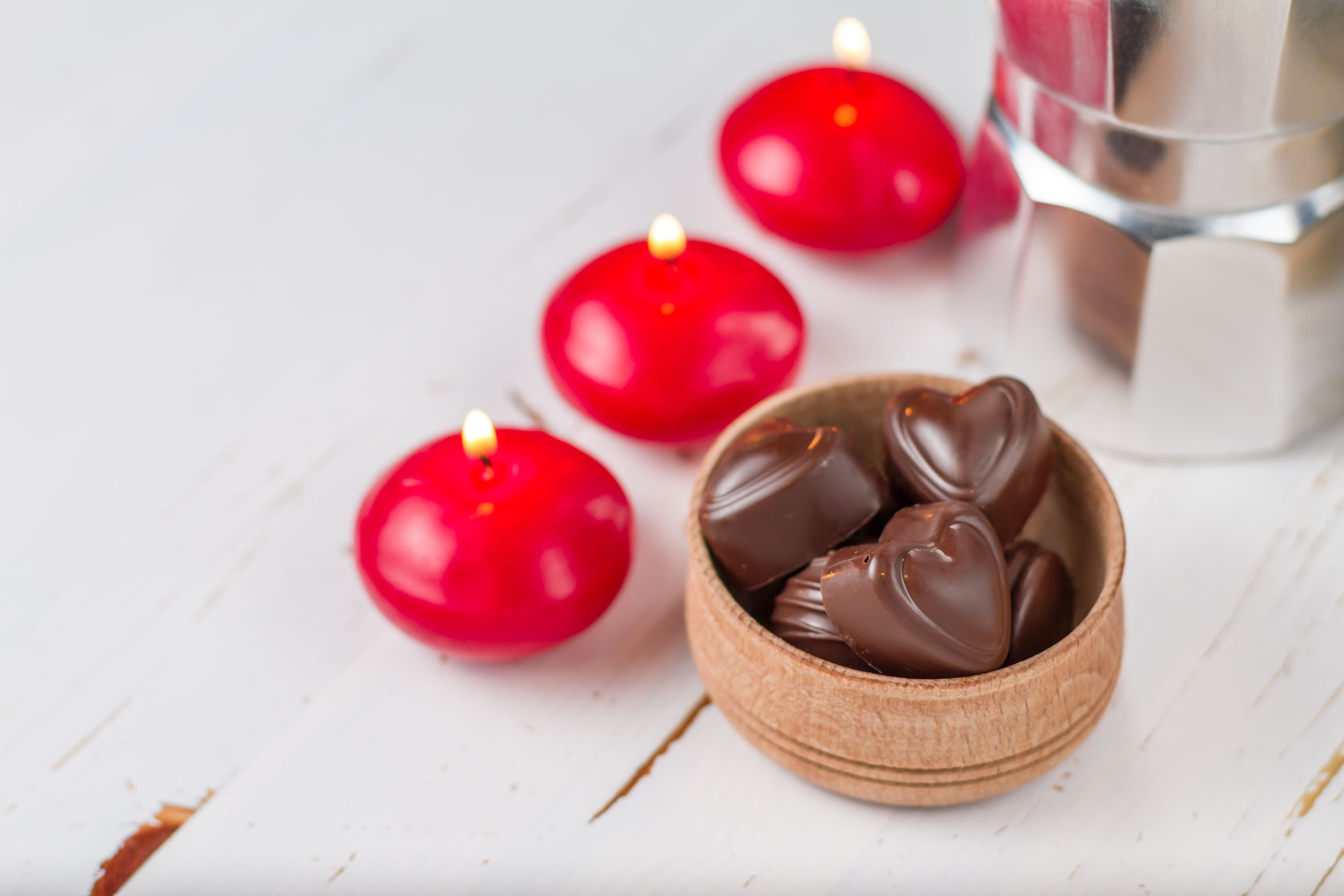 I don't remember when I first became enamored with candlelight.
I don't remember a time when candles weren't part of my life.
When I was a very young child, my mother and I made sand candles – where you pour melted wax into damp sand that's been patterned – sort of like a reverse sand castle, or an inverse stencil. The merging of the salt-scented beach sand and the warm wax may have been more craft than art, and maybe I remember it so fondly because it involved time with my mother.
Since then, candles have made their expected appearances at birthdays and on the dinner table during special meals, but I've incorporated them into other aspects of my life, as well.
– I keep a row of candles on the shelf at the end of my bathtub. Most are votives but I always have one large jar-candle among them. I like combining scents to evoke a mood. Since I'm a beach baby and bathtub mermaid, I use scents that remind me of trips to the shore. Currently, I have "Seaside Memories" in a jar and several "Clean Cotton" votives. This "recipe" reminds me of being sprawled across a line-dried beach tow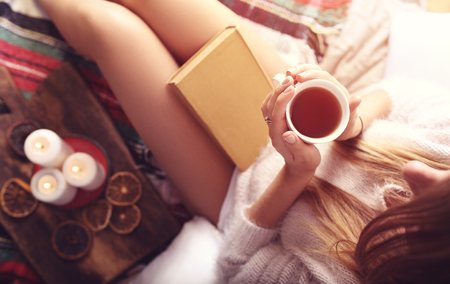 el with my toes covered by warm sand.
– I have candles in my Word Lounge (the room in my house that is dedicated to writing, voice acting, and podcasting). I have a big blue denim couch in there, so when I'm not actively writing, I'll sometimes light a candle, make a mug of tea or coffee,  and curl up with one (or more) of my dogs to read, or plan, or plot.
One of the candles in that room is nestled into a fish-shaped bowl full of shells and pine cones retrieved from beaches in Mexico, Connecticut, California, and New Jersey. Its scent is strong tea with a hint of citrus.  Another pair, in matching hot pink holders, are on the "altar to creativity" that lives on my desk. I light them when I'm working in there, but I also use them when I'm channeling my inner Scarlet Pimpernel – their flames light my sticks of sealing wax. A final set of mini-votives are set into a wooden sign that says BEACH and is adorned with tiny shells and grains of sand. Those are "Beach Walk," obviously.
– I have a shell-wreath that sits on the coffee table in the living room. Sometimes I put a vase of flowers in the center, but most often, the vase that sits there holds a candle. The default color is a sort of deep coral/not quite orange, but I change to a red one during the winter holidays, and sometimes I put a white one (lightly scented with pear) inside during the summer.
– I fill all the votives and light special seasonal candles at almost every holiday. For Valentine's Day, I have matching glass, square, flower holders (they're not really vase-shaped) that each hold two votives. One's red, the other is clear, and I love having them out. At Halloween I have holders shaped like haunted trees and a trio of ceramic ghosts, among other spooky shapes.
But, candles are more than just decorations.
– I celebrate every rainstorm by lighting a few candles here and there. I'm not sure they possess actual magic, but I've noticed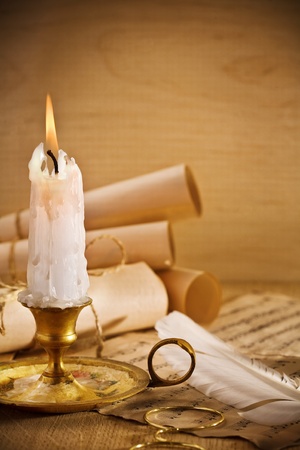 that whenever I pre-emptively light candles, we don't lose power, even during tornadoes. As well, even the gentlest storm is made into a special experience when you add a little candle-flame.
– I use candles as memorials. My grandparents had a set of monogrammed highball glasses, and when my grandmother died I sent one to each of my aunts and immediate cousins with some of their ashes, and a votive in the glass. It makes the ache of loss so much softer, knowing that we all have the essences of these beloved people mixed into the soil of our gardens, but I feel like they exist in the flickering light that dances atop each wax cylinder, as well.
Candles have been used in spiritual and creative magic – as well as the ordinary magic of every-day living since the first chandler figured out that tallow or beeswax could be fitted with a wick and turned into a source of light, and they will continue to be used in a similar fashion.
Still, no musing upon candles would be complete without my confession: Although I've lived my entire life in an age where technology has been advancing almost daily (don't you love living in the future?), there exists an imaginary version of me who is, just like the girls in those nineteenth-century novels I love so much, wrapping her hand around the handle of a metal candle-holder, shielding the  flame with her other hand, and creeping up the creaky stairs of an old house, either to a sacred corner where I'll write stories into the wee hours, or to a bed where my dreams will be sweet and free of care.
"If there is moonlight outside, don't stay inside! If there is candle inside, don't stay outside! Moments of romanticism are too valuable to be missed!" ~ Mehmet Murat Ildan
About the author: Melissa A. Bartell
Melissa is a writer, voice actor, podcaster, itinerant musician, voracious reader, and collector of hats and rescue dogs. She is the author of The Bathtub Mermaid: Tales from the Holiday Tub. You can learn more about her on her blog, or connect with her on on Facebook, Instagram, or Twitter.