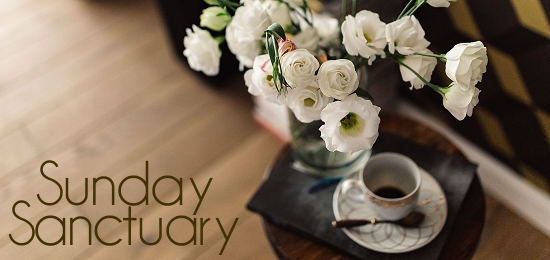 I popped into Walgreen's the other day to pick up a prescription and stopped dead center in the beauty department due to a perfume display that took me straight back to 1977, bell bottoms, and my burgeoning ideas of what being a glamorous and independent woman might be.
Forty years after the enticing commercials captivated me, there was Charlie. "The gorgeous sexy-young fragrance for women."
I was nine in 1977, but my sister was sixteen. She was grown up to me, and oh so charismatic. Of course, I wanted to be like her, yet more sophisticated. That Charlie commercial invited me into that possibility. I wasn't allowed to actually wear perfume quite yet, but it wasn't long before Mother let me wear a little eye shadow, and after that,  I couldn't wait to choose a signature scent. Would it be Charlie? Or Windsong, which stayed on his mind? Would I bring home the bacon and never let him forget he's a man with Enjoli?
Try as I could, I just didn't love the tarragon and musky scent of Charlie. I expected something sophisticated and alluring, but it just smelled of alcohol.
Two years later, while staying with my grandmother for a few weeks in the summer, we went shopping at Marchman's, a local department store. She bought me something I hadn't considered: White Shoulders. It smelled of roses and jasmine and sandalwood.
I wore it religiously until I was fourteen. And thought of her every time I put it on.
*  *  *
My first date was with a boy who smelled of Polo. Or should I say, he drenched himself in Polo like most of the cool boys did in 1981. We only dated for a couple of months, but I loved borrowing his jacket at school and getting that whiff pine, patchouli, and musk.
The White Shoulders I had once loved felt so old and artless now that I was in high school and dating an older man (he was a senior)! I begged my mother to take me to Sanger Harris to buy something a little more mature, and since everything Polo and Ralph Lauren was so chic, I assumed one of the Lauren perfumes for women would make me, well, cooler. I fell madly in love with Tuxedo, it's square black bottle with a thin red highlight. It smelled of bergamot, rose, gardenia and vetiver.
It was also a bit androgynous with those hints of clove and musk. An invitation for years to come, to tinker with the occasional sample of a men's cologne when I make an order at Sephora and choose my free samples.
*  *  *
It was the winter of 1996 and I bundled the girls into the car and we head to the mall. It was a routine designed around the entertainment of window shopping combined with an attempt to get back into my pre-pregnancy jeans with all the walking. Mall walking was becoming popular in the late 90's.
With my infant in a stroller and my impatient toddler, anxious to get to The Disney Store, I paused at the perfume counter in Dillard's.
I felt frumpy and unattractive, and wondered if I'd ever feel pretty again. You know, like a woman, not just 'pretty for a mom.' Oh, how I longed to feel a little sexy. I had been coaxing a few drops out of my last bottle of Tuxedo and was devastated to discover it had been discontinued the previous year.
How could I ever feel sexy again without my favorite perfume? Destiny was with me that day, thanks to the kind sales lady and a patient little girl.
I left with a bottle of Romance by Ralph Lauren, a perfume I still consider my signature scent. A hint of patchouli, violet, and an element that tied my favorites together over the years: rose. My oldest was rewarded with a Pocahontas Barbie.
*  *  *
It was 2006 before I would understand that saving my perfume was as silly as waiting for a perfect day. I began to understand the real truth of life: that each and every day deserved to be embraced with your whole being. Scent included.
It was late 2010, and I discovered that the sexy and comforting scent I associated with my growing love for John didn't come in any kind of glass bottle. He doesn't wear cologne, but he does use distinctively scented toiletries: Coast soap and Old Spice Deodorant. Classic, not the froufrou scents for the new millennium with the "your man could smell like me" commercials starring Isaiah Mustafa.
To this day, I give him a lingering hug most mornings as he leaves for work, just so I can get that comforting scent of him to start my day.  The mix of his soap, deodorant, and a freshly starched shirt? All kinds of captivating.
And I have to confess, I like the after-work scent of John, too. That enticing scent of citrus and clove mixed with living life.
*  *  *
My mother's signature scent was Youth Dew. I remember making special trips to Neiman Marcus to buy it. (Back in the 70s, the only places in Dallas that sold Estée Lauder were Neiman Marcus and Lord and Taylor.) I can still see that hourglass-shaped bottle on her bathroom counter alongside the occasional blue box of matching scented powder and the powder puff.  I can also see the dust gathered on both from not being touched often.
I stopped by the Estée Lauder counter last October. Attracted by some sale for a youth serum, I lingered over the perfumes and had to get a whiff of Youth Dew. I sprayed it on one of those white cards and struck up a conversation with the man behind the counter. I had assumed only women over eighty were still buying Youth Dew, but was told that it's still a top seller. Did you know they now make Youth Dew deodorant?
The scent was nostalgic, yet its spicy scent brought with it a feeling of melancholy.  I had to wonder: if my mother had followed Mrs. Lauder's advice to use your favorite scent daily, not just for special occasions, would the olfactory spark of joy could have pulled her from her bouts of depression?
I wear perfume every day now. A spritz or two when I get dressed. Sometimes, a spritz before bed. I've learned, over the years, that saving anything for a special occasion is a waste of a good day.
I have a confession, though: as much as I love Romance, I've been itching for a new fragrance. I'm not looking for a replacement,  I simply want to give myself some variety.  I want the scent I choose on a given day to support the way I desire to feel and be.
In my search, I've spritzed the white cards at every department store. I 've added every available sample to my Sephora orders. I've even purchased a few small bottles here and there, but nothing stuck.
Until…
On a recent visit to the Jo Malone counter at Nordstrom, a patient saleswoman helped me explore some options. Citrus. Florals. Fruity. Spicy. She tells me that new scents can be made by layering.
I left with Peony and Blush Suede, elegantly adorned with a black grosgrain ribbon. The peony with hints of jasmine, musk, rose, and red apple. A fascinating combination as I edge towards fifty. I wonder if it will help me become who I desire to be? Who? I am destined to be
"What we talk about less often, because it is harder to explain, is the way a perfume can give breath and body to the phantom selves that waft about us as we go through our days — not just the showgirl, the femme fatale, and the ingenue, but all the memories and dreams of the taller, meaner, sharper, sweeter, softer people we have been or long to be."
— Alyssa Harad
When we talk about being a maker of things – a creator and curator – of art, we often dismiss how our life, our ordinary daily life, is a part of that creation. That throughout our days, the tiniest of details we've chosen will guide us from one phase of life to the next. That each project we set out to create – a meal, a home, a book, a painting – will be forged from the core of who we are, our experiences, and what we wore. Our olfactory memories will forever tie us to the scents around us as a part of the experience of any creation.
What about you? What perfumes have accompanied you through the journey? What specific auras remind you of people, creations, and your experiences in this glorious life? Do you have a signature scent?
About the Author: Debra Smouse
Debra Smouse is a self-admitted Tarnished Southern Belle, life coach, and author of Clearing Brain Clutter: Discovering Your Heart's Desire and Clearing Soul Clutter: Creating Your Vision. When she's not vacuuming her couch, you'll find her reading or plotting when she can play her next round of golf. She's the Editor in Chief here at Modern Creative Life. Connect with her on Twitter, Facebook, and Instagram.