I'm a sun-sign Pisces with a Leo moon sign: very emotional, definite flair for the dramatic and not shy about performing. It's no mistake that in my younger years my Mom used to call me Sarah Bernhardt. Before your time? Heck, Sarah B. was before my time AND my Mom's. Called the greatest stage actress in the world, the Divine Sarah ruled at a time when stage acting was very much larger than life.
Through the phases of childish acting out, teenage histrionics, and young adulthood I learned that drama wasn't all it was cracked up to be. That lesson came with having to face and deal with real-life crises rather than ones I created from nothing. The real world can be a pretty tough and uncaring place. Drama Queens often learn the very hard way that frankly my dear, no one gives a damn.
There are plenty of Drama Kings – the male counterpart of the Drama Queen – and I'm not overlooking them here. For ease of discussion, I'll use the term Drama Queens (or even DQs) as all-inclusive.
You can whine, cry, lock yourself in your room, throw yourself on your bed, weep and wail. Unless someone's paying attention only you will feel and suffer the effects of your drama. The plain truth? Often no one is paying any attention.
Being a Drama Queen has never solved a problem and it often makes an existing problem even worse. We can start with an honest self-evaluation of our behavior. Ask, "How does this contribute to solving the problem?" If the answer is, "It doesn't", we're on the way to overcoming the non-productive, destructive behavior. Logic can help us get over ourselves.
Drama Queen syndrome grows from self-centeredness and self-absorption.
For the DQ, "It's all about me, all the time". The growing-up process resolves a lot of this and we're excused while we're young and in our developmental years (toddler to teenager). It's getting old by the time we reach young adulthood and is unappealing and ridiculous beyond that. It's not easy being around someone addicted to drama.
So what about the people we know – or ourselves – who live from one crisis to another? There are people we know – or see when we look in the mirror – who seem to crave drama, create drama and appear to seek drama. You will find the Drama Queen who swears that she (or he) wants a drama-free life but drama seeks her (or him) out.
I'm not buying. Anyone who wants a drama-free (notice I didn't say "problem-free?") life can have one. It's a choice. But being a Drama Queen can be like other emotionally-addictive behaviors. It can be a challenge to stop even when we've identified that the behavior doesn't serve us or our best interests.
So what does it mean when we say someone is – or we describe ourselves as – or someone else says we are – a Drama Queen?
It usually means a person who over-reacts in a highly emotional way to any minor event, problem or setback. These are negatives – DQs don't go over the top about the happy, lucky, even miraculous moments in life. The DQ has an emotional outburst that's completely out of proportion to the event, problem or setback that has caused the upset (the "trigger"). Quite often, there is no trigger. The Drama Queen produces not only a tempest in a teacup, but also creates the teacup, saucer and tea from thin air.
The DQ is often the center of a constant whirlwind of frenzied but mostly unproductive activity. There is a sense that things are already out of control or are on the verge of going out of control. They navigate everyday life with overly-dramatic, negative thoughts, words and actions. They go off the emotional deep end whenever there's the smallest disturbance in their world.
Movies, soap operas and other works of fiction – including reality TV programs – are full of examples. If you've seen "Gone with the Wind," you'll recognize Scarlett O'Hara as a classic drama queen. She was a beautiful, strong-willed survivor capable of withstanding and overcoming tremendous hardship. She was also her own worst enemy – a spoiled brat, vain and self-indulgent.
Some of the most enduring and charismatic fictional characters are DQs. The reader or viewer understands that this isn't a real person. Drama is conflict and tension, and we've come to expect and accept over the top, bigger than life characters.
Popular, pervasive so-called reality TV has brought the dysfunctional lives of neurotic and outright psychotic men and women right into our living rooms. These are Drama Queens in their full, uh – glory.
All I can say is – if you enjoy these shows, check your own level of DQ. Why? Because the more over the top and extreme behaviors we see, the easier to excuse or rationalize own behavior. Enjoy these shows for their outrageousness. Do not use them as a model for your own behavior or for what's acceptable behavior from others. Have fun and take them with the proverbial grain of salt. They're supposed to entertain, not instruct.
What are some of the reasons for being a Drama Queen? What do they (or we) get out of it? What's the payoff? Can we make it stop? How?
There are times when a person is in real trouble – emotional pain and turmoil, grief, loss, illness, extreme financial, personal or professional crisis. Needing and asking for help, support, encouragement and genuine sympathy is appropriate at those times. Not all extremes of emotion are the result of an addiction to drama.
Aside from these situations, here are some reasons Drama Queens create drama and some healthy alternatives:
Boredom
Simple as it sounds, this is one of the main reasons why drama queens behave the way they do. They're just plain bored, and they haven't found better, more creative and adaptive ways to deal with it.
Creating drama and a scene makes them feel that something interesting is happening. When boredom combines with underlying insecurities, the creation of drama serves as a distraction. No one sees that the DQ feels vulnerable, sad or frightened.
How much more effective it would be to turn to a trusted friend and say, "I'm sad. I'm scared," and receive comfort and reassurance. Acknowledging and accepting the insecure feelings can bring real comfort from caring others and give the individual an opportunity to self-soothe.
A first step is to get – and be willing to stay – bored. Dealing with the comparative boredom of a life without created drama is a useful tool. Then consider finding an enjoyable, engrossing hobby such as drawing or painting, beading or other craft. It doesn't matter if you're good at it, you don't need to be a fine artist. Redirecting the same imagination used for whipping up drama creates activity that gets you outside of your own head and into something positive, relaxing and fun.
Family background
Parents or other important adults who use high-level drama to deal with life's challenges, frustrations and problems become role models for growing DQs.
You or someone you know believes their problems growing up were monumental (and sometimes, they were). You or they may also believe that no one else ever had it worse than they; that everyone else lived a happy, carefree, perfect childhood. Both of these things are untrue. This is the basis for justifying behaving like a Drama Queen. We're not kids anymore. We can choose different, better ways to deal with our problems. First, by realizing that no matter how bad things were or are, they could actually be worse. Next by understanding that if they couldn't be worse, drama will not resolve them.
We can achieve a balance. Self-care that includes changing our internal dialog combined with time spent focusing on and helping others creates a balanced world view. It can help us gain a more realistic perspective on our problems. We can find a new appreciation of all the things in our lives for which we can be grateful.
Seeking sympathy
This is a classic trait of a drama queen – poor little me! DQs often cultivate a sad, down, or worried demeanor. If asked, "How are you?" The answer is never "Good" or even, "OK." They – and things in their lives – are always terrible, awful, dire and in an unstoppable downward spiral. Life always sucks. The DQ's story is: "I've had such a bad life and I never get a break. Please, please feel sorry for me".
A DQ who learns to engage in gentle, positive self-talk, practices daily rituals, prayers and meditations is able to support and comfort themselves. In this way, others need not be the only source of love and sympathy for the DQ.
Manipulating others
Manipulating others combined with sympathy-seeking takes advantage of other people. It makes them responsible for our well-being. The DQ's story: "Now that I have you feeling sorry for me, of course you must help and rescue me! I'm in so much trouble and pain, you must take care of me!"
The need to have others come to our rescue reinforces the belief that we are victims. With practice we can learn to see ourselves as responsible and competent. Finding our own solutions to life's problems and setbacks (especially the real ones!) is empowering. Then, it's ok to ask for help. We don't need to do it alone, but no one else can do it for us without our active participation.
Avoidance
Many DQs don't want to deal with real issues and would rather cause a scene and seek attention – even if it's negative attention. Heaven help you if you offer constructive solutions. They will shoot every one of them down or dismiss them. Their story is: "I can't deal with that right now, there's too much going on in my life". There will always be too much going on in their lives so they don't have to seek ways to create productive change.
DQ behavior is not about problem-solving, whether the problems are real or imagined. Go back to step one – and allow yourself (or the DQ in your life) to get and stay bored for a while. Along with several of the alternatives already mentioned a DQ can stop avoiding and start living.
Seeking attention
Drama Queens often have low self-esteem and believe that they aren't noticed for anything positive; or aren't noticed at all. They believe complaining, whining and blowing things out of proportion are the best ways of getting the attention they want and need.
Many people can only take Drama Queens in small doses and many others can't take them at all. The result is that this type of attention-seeking works in reverse. DQs end up making a negative impression on other people who then distance themselves from the DQ rather than form a close relationship.
Go to a trusted friend (not everyone in your contacts list). Ask that person to share honestly with you a good quality they appreciate about you, or one memory they have of you that is positive and affirming. Do one small, anonymous act of kindness and don't tell anyone about it. Enjoy it for the good feelings you get from it and notice yourself doing something good. You don't have to change the whole world to make a difference.
The Rush
DQs enjoy creating drama for the adrenaline rush it provides. Living the Drama Queen life can be an emotional addiction. Emotions and behaviors create chemicals in the body. The body gets used to having those chemicals around, then becomes dependent on the chemicals. This sparks the craving for more of them, the way a physically-addicted person's body demands their drug of choice.
Unlike physical dependencies where we know what it is we're hooked on, with drama addiction we're not aware of the fact that we've got a monkey on our backs. We know that we have a habitual way of acting or reacting and think that is who we are, it's our identity. It's not our "self" – it's our brains and bodies trying to keep a stable chemical balance.
They (or we) feel pleasure, enjoyment or a rush – the reward for creating an uproar. A DQ may need professional help in kicking the habit.
Living in the present, self-talk that provides reassurance and comfort, and mind-body integration through deep breathing and regular, moderate physical exercise are useful coping strategies in stressful situations and times of crisis. With practice, these learned behaviors offer a happier, healthier outcome than drama-creation and drama-seeking.
Using pleasurable but calming sensory techniques and tools – aromatherapy, a walk in a beautiful park or other natural setting, even purchasing or gathering a bouquet of beautiful flowers to arrange and enjoy can all produce feel-good chemicals in our brains too – without the "side-effects" of drama.
Being able to tolerate the discomfort of not going into Drama-Queen mode helps one realize how unproductive and unsatisfying it is. Drama addiction doesn't serve our highest good and only brings us temporary satisfaction. It doesn't bring us any closer to the things we really want: happy, healthy relationships, peace of mind, to have and enjoy the good things in life. When we know what we're doing isn't working, it's time to let it go and do something different.
A DQ deciding to abdicate the throne will probably find life dull, empty and boring at first. But that means finding and developing real ways to make life pleasant and fulfilling. Nature abhors a vacuum – and there are other, more meaningful and genuine experiences available to fill the void.
Understanding what makes a Drama Queen behave the way they do is unlikely to change their behavior. You might encourage them let go of some of the underlying causes for their habit. Remember that the choice to change is theirs alone.
You need to manage your own boundaries and maintain your own methods of healthy self-care, including knowing when to walk away. Of course if you're the DQ, you now have some tools to help you hang up your tiara for good. Not ready yet? No worries – remember, "Tomorrow is another day."
About the Author: Dona Murphy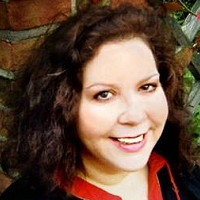 Dona Murphy is the owner of Destiny Tarot. She lives and works in Lake Bluff Illinois as a Tarot reader, Intuitive Counselor and Life Coach. Dona combines her metaphysical and spiritual studies, natural gifts and real-world experience to help her clients solve problems and live their best lives. As she says, "The cards don't predict your future, they help you create it".