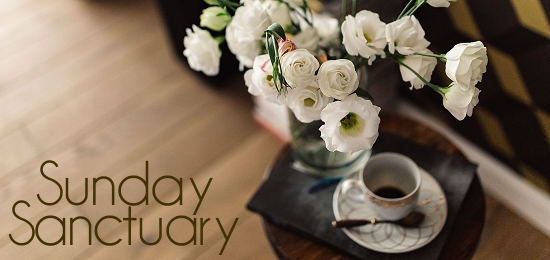 It's been a heavy travel year with suitcases packed more than 40% of the year and I've been longing to just be home so that we can return to our normal routines. Yet, when John was assigned a last-minute trip to Washington DC, I couldn't help but tag along.
Long before I learned to create a sanctuary within my own home, the city of Washington DC was my sanctuary. My house was in Texas, but between 2005 and 2010, my heart found a home and my soul found sustenance for one week a month when I traveled to DC for work.
I cherished those weeks and sometimes, during the time between trips, I felt as if I were hanging onto my sense of self by only a tiny thread.
As my plane flew over the Potomac River and I saw my first glimpse of the Washington Monument, all the tightness in my body dissipated and I could finally take those deep, cleansing breaths that are the breath of life. My anxieties would begin to melt away.
What I didn't quite get at the time, though, was that it wasn't just that my anxieties that were melting away, but that the walls I had built around my tender soul were dissolving. For the first time in my life, I was traveling alone, and though I spent time with folks at work, I wasn't living the way others believed I should be. More than one person – from my mother to my gynecologist – expressed the belief that my vagabond lifestyle was insane.
Yet, the vibrant, creative person I was deep inside, but had encased, was reemerging.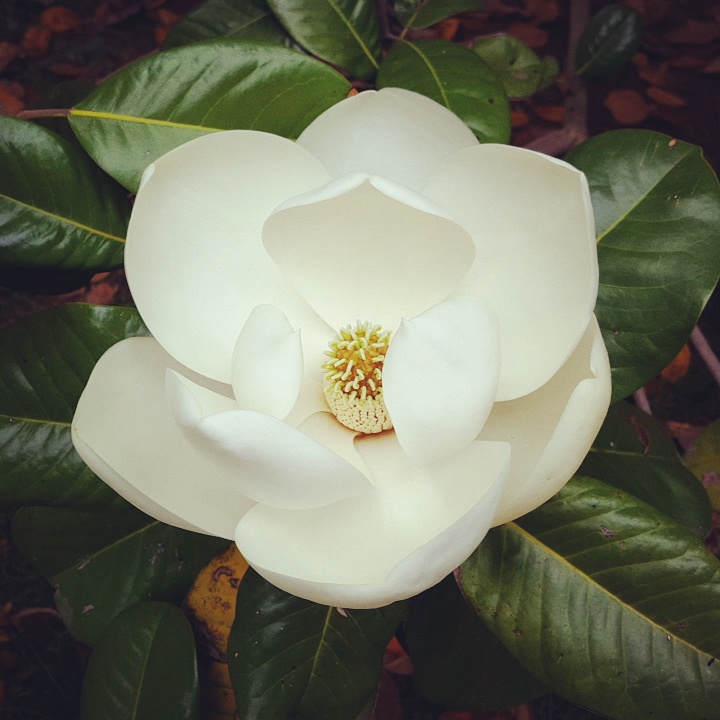 Like a butterfly out of a cocoon.
When I signed a long-term contract requiring me to spend Monday through Friday in the city managing a big document, I felt like it was a gift from God. Being in the city I loved combined with working with words every day felt like a match made in heaven. It was challenging work, and hard to be away from Texas for such long spells, but it was transformational to me as a person and as a creative.
I explored every museum, discovered favorite places to dine, and stumbled upon a half-dozen tiny spots within the city that held me.
The President's Gallery in the National Portrait Gallery. The Rotunda and the founding documents at the Archives. King Street in Alexandria. The Lone Soldier at the Navy Memorial. Sipping a glass of iced tea and eating a chocolate salted oat cookie at Teaism nourished my body, while a walk into the tea shop just to smell the Earl Grey nourished my mind. Mount Vernon. The Hotel Monaco. Margaritas at Oyamel. Section 35 of Arlington National Cemetery.
Those years and the time learning to thrive in DC were a critical part of my journey in becoming me. As I explored beautiful and historical places, I slowly began restoring my soul back to myself.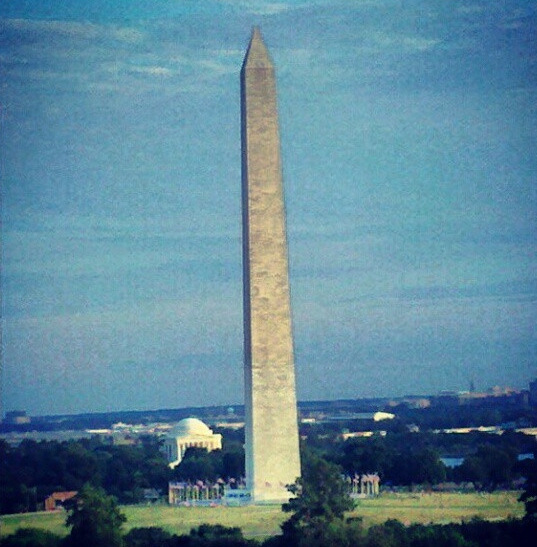 It was a short trip, three days total. When we go into DC these days, I usually fill my schedule with lunch and coffee dates. But this time, I was in need of the deeper soul nourishment you can only get through solitude. So, when John went to work on our second day, I headed out to explore.
The Metro to Arlington National Cemetery. I waited for the gates to open and was one of the first visitors inside. I walked to the Tomb of the Unknown Soldier and skirted around the amphitheater to Section 35. There, I visited a friend's grave for a bit and found then found the nearby grave of Astronaut John Glenn, where I left a coin to add to his many tokens. The day was warming, so it was time to head out. As I made my way to the exit, I stopped to leave another coin on the grave of Maureen Blair, known to most of the world as Maureen O'Hara; she's there with her husband, Brigadier General Charles F. Blair.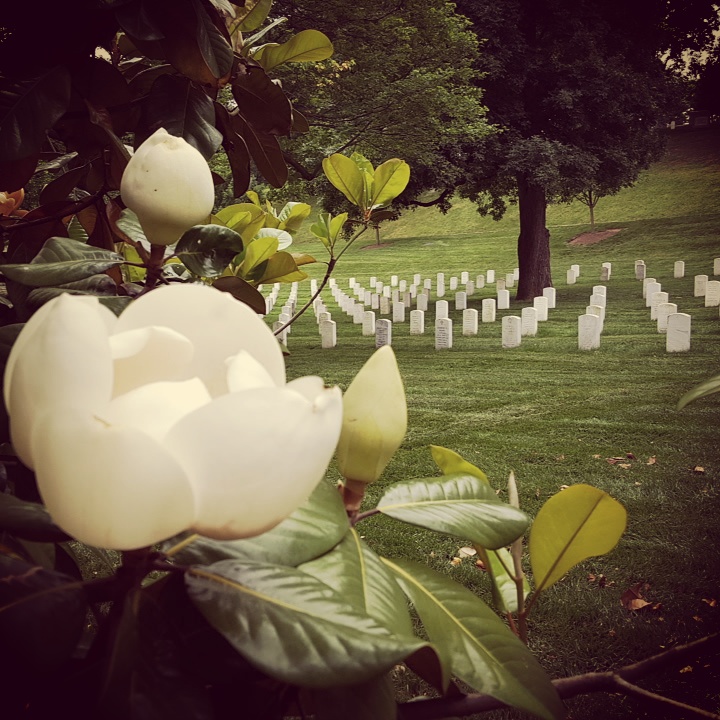 Back to the Metro, grateful for the time to sit and think without needing to navigate myself. An exit at Federal Triangle and a short walk down Constitution Avenue led me to the National Archives. I queued through security, took the stairs to the rotunda, and waited my turn to view The Declaration, The Bill of Rights, The Constitution, and more. It seems darker each time I visit, the archivists attempt at protecting the fragile documents.
I lingered in the gift shop before I left.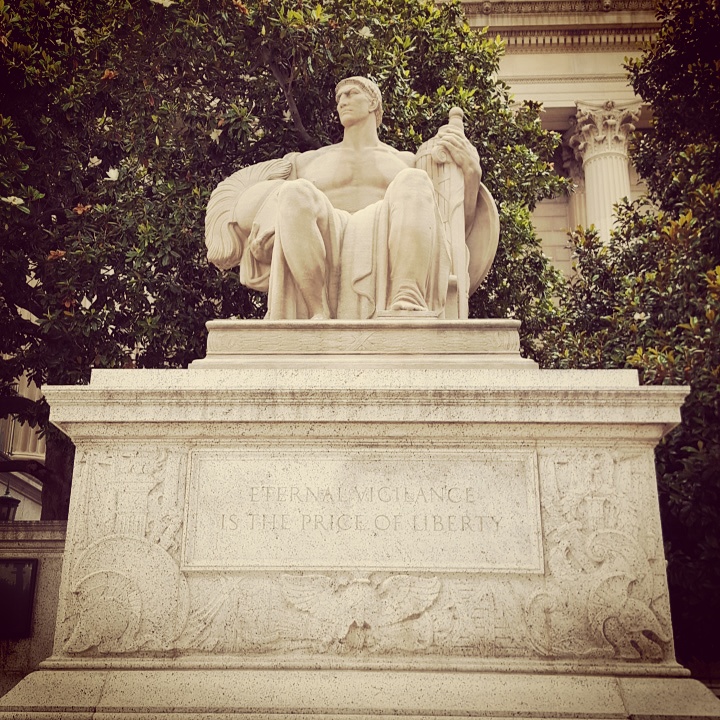 I skirted my way across Pennsylvania Avenue, meandered through the Navy Memorial, and made a pit stop in Teaism. I have always loved their bathroom, almost as much as I love their cookies. I had a glass of iced tea and a cookie, and then took myself to the National Portrait Gallery, a beautiful granite building shared with the American Art Gallery.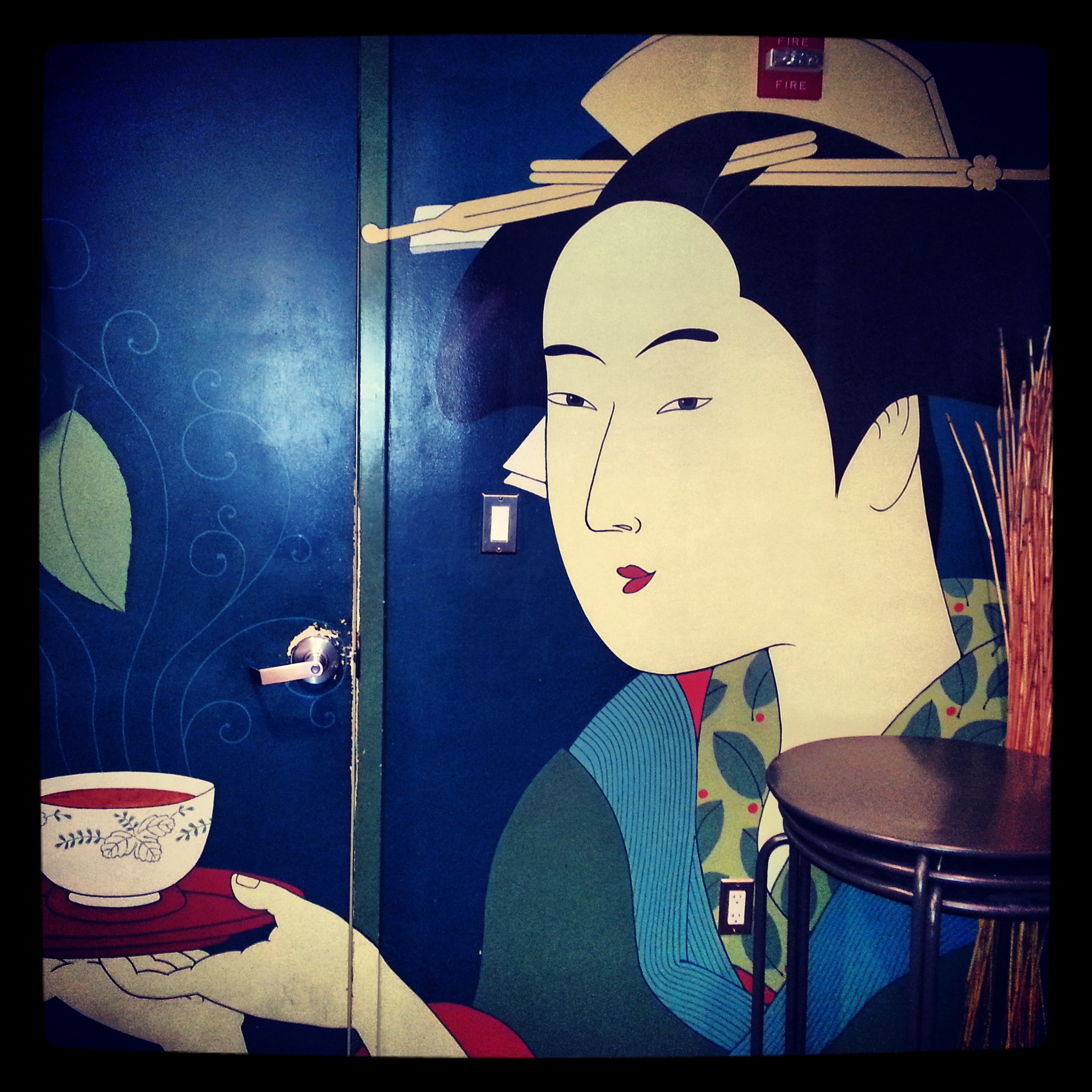 The Presidential Gallery at the National Portrait Gallery is under renovation, but some of the portraits have been relocated. I found them, pausing to spend time with Lincoln. I strolled through an exhibit on Marlena Dietrich and then lingered in the courtyard before walking past the Hotel Monaco, The True Crime Museum, and the new Clara Barton Museum.
I had a reservation for lunch. It was just for me; you never can tell in DC how busy the restaurants are going to be.Though I hadn't been in for three months, the very stylish head host (so much more chic than most!) stepped from behind the podium, hugged me and called me sweetheart, and told me he was happy to see me. He seated me at a table on the sidewalk, and under the shade of a big orange umbrella, I ate chips and tacos, and sipped a margarita as I watched the lunchtime crowds.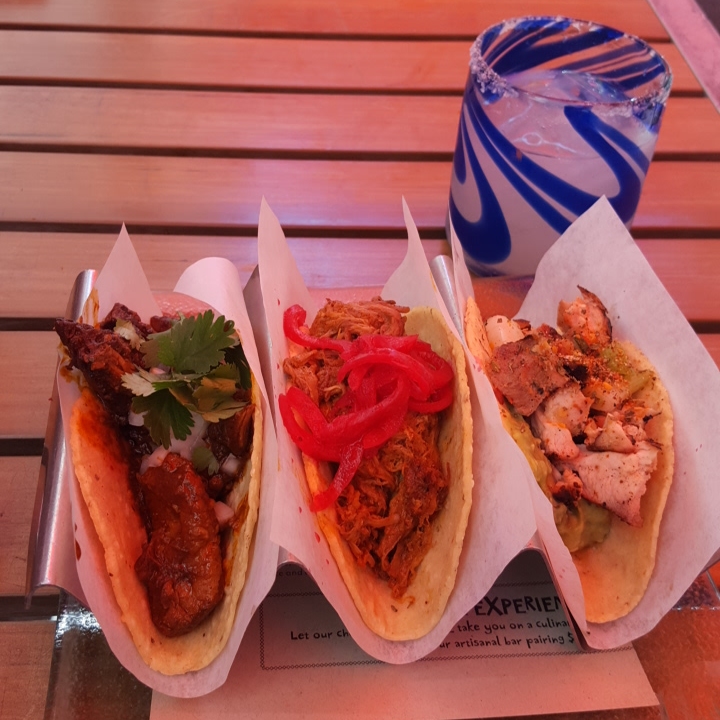 I indulged in two completely girly and totally me things: I visited a salon I've frequented often and got a blowout, and I went to Macy's. Yes, I was in need of the sacred, but someone washing and drying your hair is a purely luxurious experience. And how could I resist a visit to the big, downtown Macy's, which carries a plethora of things I can't find in the smaller store I frequent in the Dayton mall? I bought a blouse and headed back to the hotel.
We had a date-night planned, dinner at The Palm, and I wanted time to refresh. I showered, re-applied my make-up, and after we shared a pre-meal cocktail at the hotel, we went dinner.
DC will always be a part of my soul, but it's no longer the place I desperately need to get to so that I can be "home" and become myself. The city was a critical part of my journey in becoming. Now, it's simply a reminder of where I've been and how important it is for us to have symbols of hope and places where we can reconnect to the sacred. Now, no matter where I roam, I am me, and home is the sacred space in which I can continue to remove layers of hiding from my own brilliant self. Because growth and becoming never halt.
I am grateful that our pre-July 4th trip, likely the last of the summer, took me to a place where I could refresh the essence of my creative being.
About the Author: Debra Smouse
Debra Smouse is a self-admitted Tarnished Southern Belle, life coach, and author of Clearing Brain Clutter: Discovering Your Heart's Desire and Clearing Soul Clutter: Creating Your Vision. When she's not vacuuming her couch, you'll find her reading or plotting when she can play her next round of golf. She's the Editor in Chief here at Modern Creative Life. Connect with her on Twitter, Facebook, and Instagram.