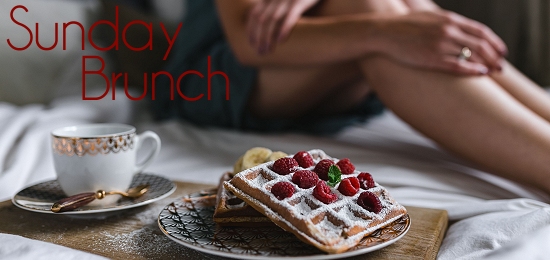 "The darkness of the whole world cannot swallow the glowing of a candle."  ~Robert Altinger
Christmas. Hanukkah. Yule. Whether you come from a single faith tradition, or from a family like mine, that blends and merges traditions from several cultures, there is no shortage of winter holidays to choose from.
All are radically different. Christmas celebrates the birth of Christ. Hanukkah remembers the Maccabees and their defeat of the Seleucids as well as the rededication of their temple and the miracle of the oil, which was only enough for one night, but lasted for eight. Yule originated as Nordic and Germanic midwinter celebration that involved feasting and gift-giving (and in the oldest celebrations, sacrifices).
And yet, these winter holidays all have something in common as well – aside from the tendency to celebrate with incredibly delicious, albeit unhealthy foods. They all bring light to the longest nights of the year.
True, in this age of technological wonders when we can have books in our hands at the touch of a button, and get antsy when we're away from our smart-phones or tablets for more than a few minutes, and are limited in our ability to work late into the wee hours, not by waning daylight, but only by our stamina and the amount of caffeine we're willing to ingest, we no longer rely on candles or firelight for physical illumination.
And yet…
And yet we light candles to mark the progress through Advent.
We light them, one at a time, to count the eight days of Hanukkah.
We build fires in our hearths as symbolic representations of the bonfires our ancestors might have danced around, or we build actual bonfires and invite our friends to dance with us.
We fill our homes with candles that represent nothing more than a cozy glow, and we gather 'round our gas logs or Franklin stoves even when our houses are fitted with central heating systems, because there's something – some magical thing – about fire that seems to drive away the stress and darkness of winter in a way that electric light never can.
I think we forget, sometimes, that the holidays aren't always merry and bright. They're not always full of smiling faces and joyous laughter.
These winter holidays come to us at the end of the year, which means they're both an ending, a sort of finish line we're all racing toward, and a final hurdle we must overcome before we have the opportunity to start anew. We fill our homes with those colorful candles and crackling fires as much to keep the shadows at bay and drive away the darkness, as we do to celebrate the light.
Our flames aren't some form of denial, though. Rather, they're sort of a nightlight for our souls. They keep our hearts warm and our homes welcoming, and remind us that all winters end.
Hanukkah begins on Tuesday evening. Yule comes with the Winter Solstice on December 21st. Christmas follows a few days after that. Whether you're celebrating one of those old holidays, or you've embraced something newer, like Kwanzaa or Chalica – or even Festivus – may the flames you ignite keep you warm in body and soul this winter.
About the author: Melissa A. Bartell

Melissa is a writer, voice actor, podcaster, itinerant musician, voracious reader, and collector of hats and rescue dogs. She is the author of The Bathtub Mermaid: Tales from the Holiday Tub. You can learn more about her on her blog,  listen to her podcast, or connect with her on on Facebook, Instagram, or Twitter.