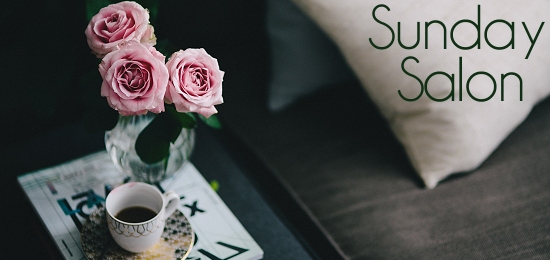 "Let the young soul look back upon its life and ask itself what until now have you truly loved, what has raised up your soul, what ruled it and at the same time made it happy? Line up these objects of reverence before you, and perhaps by what they are and their sequence, they will yield you a law, the fundamental law of your true self." ~Friedrich Nietzsche, Philosopher
My five year old grandson is passionate about playing the piano. When he was three, I bought him a tiny toy piano for his birthday and it was in his playroom when he walked in that morning. He set eyes on it, said matter-of-factly, "Oh, the piano is here," as if he had been waiting his entire life for it to arrive. He walked directly and purposefully to it, never taking his eyes off it, sat firmly on the bench, and began to play.
The next year I bought him a full size keyboard. He started taking group lessons and quickly graduated to private lessons. His mother reports that he plays the piano before going to school, and goes back to it as soon as he comes home. He has perfect pitch and is "composing" prolifically, excited about learning chord structure and theory.
He has identified a passion. In Nietzsche's words, he has found a thing that raises his young soul, that rules him but also makes him happy. What a lucky boy.
Passion projects are immensely important in living a fulfilling life. As artists and creative people, most of us have identified at least one such project in our own lives, at least one "object of reverence" that adds meaning and purpose to our days. To find these passions at a young age is truly a gift because they provide a safe haven from a world that is often noisy and less than gentle. It's a world that doesn't always encourage passion pursuits in its youth, but instead goads them toward things that are most lucrative and prestigious.
I recently read a novel called The Admissions, by Meg Mitchell Moore. One of the characters is a high school senior whose entire purpose in life is to be admitted to Harvard. When her application is rejected, she tracks down the admissions officer and asks him why. She has not only completed but excelled at every class, every activity, every sport required – she had worked extraordinarily hard her entire young life, why was it not enough?
"Unfortunately, the extraordinary has become commonplace," the admissions officer tells her. "We get many applications from students who are broadly accomplished, but who are not deep. We are looking for the extraordinary and the deep. Students who have found their one single, driving passion."
Finding your passion is one of life's most important tasks, and the earlier you acknowledge it the better. But just identifying it is not enough. You must dedicate yourself to it in a meaningful way, give it time and attention, allow it to "rule you" so you can fully explore it and reap its benefits. You must go "deep" into it at every level. And sometimes that means you must make hard choices about where you place your attention.
Author Madeleine L'Engle writes of her belief that a "gift is bestowed on every infant…a gift to which that child will be responsible: a gift of healing; a gift for growing green things; a gift for painting, for cooking, for cleaning; a gift for loving. One has to listen to a talent, and whether the talent is great or small makes no difference."
Although I can't say for sure, I predict my grandson will continue to dedicate himself to his passion for music. But even if his passion project changes over time, he has already become acquainted with the way it feels to care deeply about something, to dedicate time and effort to it, and to reap the pleasure and benefits it brings. That knowledge alone is worth celebrating.
How about you? How did you discover your passion project? How do you "listen" to it?
About the Author: Becca Rowan
Becca Rowan lives in Northville, Michigan with her husband and their dog, Molly. Her new book, Life Goes On, a collection of personal and inspirational essays about women's experiences with family life, aging, and loss, is available at Amazon in print and on Kindle, as well as on her website. She is also a musician, and performs as a pianist and as a member of Classical Bells, a professional handbell ensemble. If she's not writing or playing music you'll likely find her out walking or curled up on the couch reading with a cup of coffee (or glass of wine) close at hand. She loves to connect with readers at her blog, or on Facebook, Twitter, or Goodreads.