I've been struggling lately, feeling all kinds of ugh when it comes to my creative life. I've felt uninspired, as if everything  being birthed from my fingertips is beyond boring. I was in need of feeding myself, not food, but  an experience designed to tantalize my senses.
I rise on a Friday morning, showered, and take exquisite care while getting dressed. I apply full makeup, including mascara, something I rarely wear thanks to watery eyes and wearing contacts. I slip into a peach sweater, white shorts, and complete the look with the pearls I received for my 13th birthday and the pearl stud earrings I purchased when I got my first job out of college. Then, I slide my feet into white loafers.
I take myself to breakfast. I order an omelet filled with chorizo and green chilis, and served with a side of dressed organic greens. I choose to drink water, having already consumed my typical two cups of coffee. I read the Wall Street Journal while I wait for my food, and when my breakfast arrives I focus on eating with occasional forays into watching my fellow diners. I will confess: it is tempting to pick up my phone and scan through Facebook, but I resist the siren call. I can't give into that temptation, because it's an important day for my creativity: I'm on an Artist Date.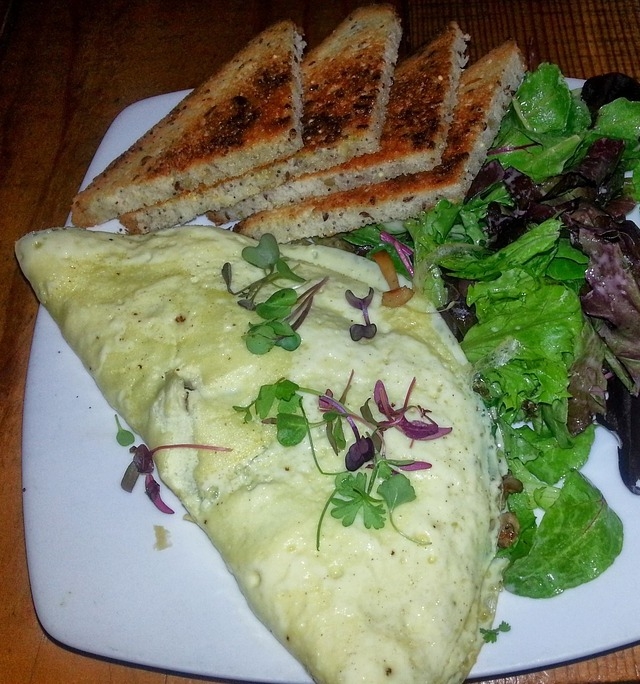 In her classic book, The Artist's Way, Julia Cameron prescribes a weekly Artist Date as assigned play.
"The Artist Date is a once-weekly, festive, solo expedition to explore something that interests you. The Artist Date need not be overtly "artistic" — think mischief more than mastery. Artist Dates fire up the imagination. They spark whimsy. They encourage play. Since art is about the play of ideas, they feed our creative work by replenishing our inner well of images and inspiration."
–Julia Cameron
I pay for breakfast and journey to the real destination for my Artist's Date: Dorothy Lane Market.  And, yes, as the name might suggest, Dorothy Lane Market is a grocery store.
There was a time when I hated grocery shopping. Every inch of pushing my cart through the store felt like a mile. I dreaded it. I put it off. I begrudged every moment I spent doing it. But then, I got honest with myself: needing to eat is a fact of life. Our bodies need fuel and if I wanted to have a say in what I put in my body, then I needed to make peace with all aspects of my life around food.
Dorothy Lane Market is a locally owned store with only three locations, all in the Dayton area, and I credit my experiences there as a key to helping me make that mental – and emotional –  shift. As a company, they are committed to sourcing the best food available, as much from local suppliers as possible. With the ease of shopping at a big box store, I'm able to purchase local eggs, chicken, beef, fruit, and vegetables.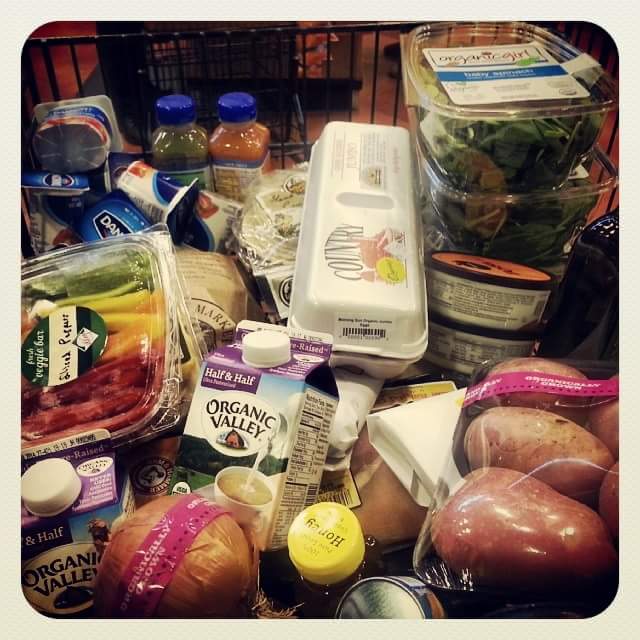 Within a year of regular shopping excursions here, I began asking myself: why not see grocery shopping as an adventure instead of drudgery? Adventure led to curiosity: where was my food coming from? How were my fruit and vegetables grown? How were the animals providing protein on my table treated? Was I choosing the best foods and, if not, how could I make better choices?
Curiosity led to creativity in the kitchen. Which foods were best served in their most natural form? How could I take raw foods and transform them? What would different flavors and textures bring to the table? How could I stretch my palate and nourish my body? How could I mix tried and true ingredients with new (to us) ingredients?
Being curious and creative about the process allowed me to connect to humanity on a different level.
Most of the time, of course, I pop in and out of the store to get necessities: milk, chicken, eggs, and spinach.
In all honesty, there is little that we need in the way of groceries. So, on this day, I choose the grocery shopping as an experience to tantalize my senses. A more suitable approach to seeing the adventure of shopping as an Artist Date.
"Experiencing our familiar rooms and belongings, our local supermarket and neighborhood streets as if we had never been there, is also traveling."
― Melanie Peter
I enter, grab a cart, and head first to the coffee bar. I am coffee-ed out, still, but an iced tea sounds like a perfect treat. I pass by beautiful salads and ready-to-eat entrees in the deli department. Every aisle is an opportunity to discover something new. Each end-cap display offers me the opportunity to see consider something I may have missed. I stop in the bakery and take in the scents of yeast, chocolate, and honey, and order a loaf of Cinnamon Bread.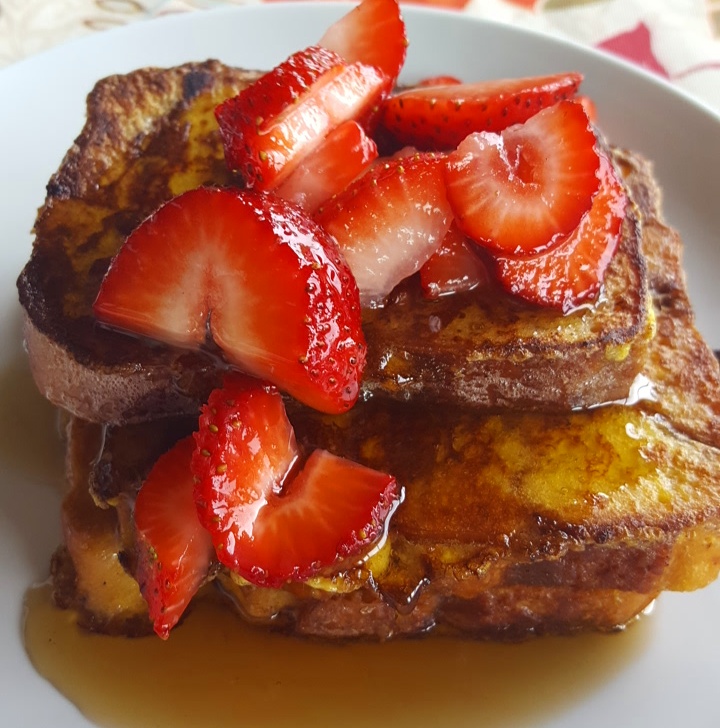 I make my way to the produce department and allow myself to get lost. I am delighted everywhere I look, thanks to the myriad of colors and variety of fragrances. Pungent spring garlic, resembling their cousin green onions. Sweet red strawberries grown by Jon, a farmer I know personally. Crisp green and purple micro-greens and sprouts: purple radish, sunflower, and more. I choose the most enticing items, and in my mind, recipes begin to form.
Not only have I been in a funk when it comes to my writing, I've been in a funk in the kitchen, too, making the same dishes time and time again.
Aisle after aisle, department after department, I open myself to what lies before me. I am transported to Alaskan waters in the seafood department and Europe in the Cheese Department. I smile at strangers and share conversation with the various employees. I leave with not only the Cinnamon Bread, Strawberries, and Spring Garlic, but the radish sprouts, wild Alaskan Halibut, a small sliver of cheddar cheese from Ireland, and eggs from chickens living less than thirty miles away.
But beyond items for our table, I leave feeling centered, and as if my well, while not overflowing, is at least no longer dry. And I am reminded that maybe, just maybe, I need to be open to seeing my regular spaces and places as the wellsprings of rich experiences to fuel my creative life.
About the Author: Debra Smouse
Debra Smouse is a self-admitted Tarnished Southern Belle, life coach, and author of Clearing Brain Clutter: Discovering Your Heart's Desire and Clearing Soul Clutter: Creating Your Vision. When she's not vacuuming her couch, you'll find her reading or plotting when she can play her next round of golf. She's the Editor in Chief here at Modern Creative Life. Connect with her on Twitter, Facebook, and Instagram.