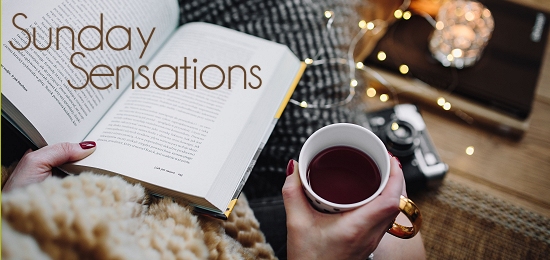 I'm slipping into the holidays sideways this year.
When you experience tremendous loss, the whole world functions differently for awhile. Grief is a weird sensation. It's simultaneously universally known and deeply personal. If you've lost someone dear to you, you know how it feels, but you can't know how someone else feels. Your own grief is picking through a town that you haven't been to in years. It feels familiar, but the signs have changed. You never walk the same street twice.
So bring on the presents, hot chocolate and cheer. Let me touch things my mother touched. It's all familiar, but foreign.
If my mom hadn't been so great at Christmas it may be a bit easier on my heart. Everything I do echos her. There's an echo here as we make cookies and my husband asks why I put the sugar on after bringing them out of the oven. "Because mom did it." There's a wisp of her as I hang ornaments she crafted years ago. If I close my eyes and listen I can hear her as I wrap gifts for my dad.
Mom is Christmas. It's as if the holiday was made just for her — her creativity, her skills, her belief in Jesus, and her heart for others all came to life at the end of the year. From presents to tree to cookies and decorations, she was the event planner and we her happy elves. I ached every year to put out her Precious Moments nativity set. Every tradition cemented my love for Christmas and for our faith.
I've had the ache of loss at Christmas before. Losing my grandparents early and watching my friends travel from grandparent to grandparent was hard. Seeing a tree decorated in all blue still conjure up images of my Grandma Shirley singing "I'll have a blue Christmas" over her petite live Christmas tree. I remember the story of my Grandpa's favorite childhood Christmas. But this is different.
This is not to say that my life is full of despair. Loneliness is hemmed in by family and friends. Puppy kisses and kitten purrs sooth the rough spots. There are many happy moments of peace, kindness and love. There's simply something about grief that's so personal, and (at times) a bit selfish.
So here's to all of us coming to the holidays sideways this year. Our journeys are different, but similar. The lights are a bit dimmer, but they still shine brightly. We drink deeply of the sweet and bitter. We will love. So cry. Rest. Love. Christmas may not be as magical as it has been, but they won't always be like this.
About the author: Tabitha Grace Challis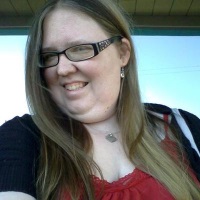 Tabitha is a social media strategist, writer, blogger, and professional geek. Among her published works are the children's books Jack the Kitten is Very Brave and Machu the Cat is Very Hungry, both published under the name Tabitha Grace Smith. A California girl (always and forever) she now lives in Maryland with her husband, son, and a collection of cats, dogs, and chickens. Find out more about her on her Amazon author page or follow her on Twitter: @Tabz.