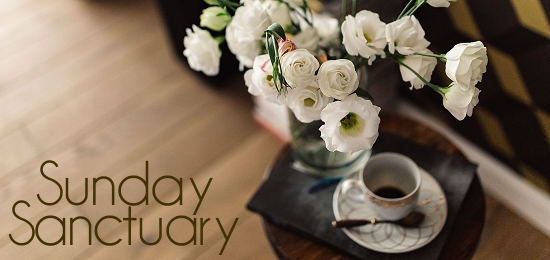 As I write you this note, we have just returned home from 2900 miles of travel. We stayed in six hotels over the course of eighteen days. I should be wrung out, exhausted, and devoid of any creative juice. Yes, I am tired after being in the car for more than ten hours just today. But the synapses in my brain are firing away with ideas, and  I'm filled with a sense of creative hopefulness I didn't posses a month ago.
I won't bore you with every detail of our time away, but I will tell you that I owe this feeling of renewal to a mouse. The Mouse.
Sandwiched between eight days with John's family and John teaching a course in Orlando, we spent four magical days at Walt Disney World. Considering I booked us a room at Disney World with less than 45 days notice, I felt pretty darned lucky to walk into my room and realize that from my bed, I could see Cinderella's Castle in all its glory.
And that also meant we could see the Happily Ever After Fireworks from the comfort of our balcony.
In a moment, I was seven years old again and sitting in my room playing an LP on my record player, listening to songs from Cinderella, Mary
Poppins, The Jungle Book, and Winnie the Pooh. Long before the days of Cable TV, VHS, and The Internet, I watched black and white re-runs of Annette Funicello and the rest of the Mouseketeers. I danced around my room and sung along with every song, wishing for the moment I could be a Mouseketeer, too.
Color me envious:  when the new Mickey Mouse Club arrived with Julie and Lisa and all their friends, I wanted to join in their fun!
I would love to tell you that John and I did EVERYTHING at Disney World. To be honest, we took a laid-back approach, a vacation from the tightly-planned trips I orchestrated when I was primarily a mother, and my number-one goal was to ensure that each of my girls saw the characters they most loved. Instead, we lingered over meals and ambled from one attraction to the next.
Rather than being the one confirming that every box was checked, I got to step back and be what fuels my creative spirit: a curious observer. For a Type-A Planner, this was also a little terrifying. To wander into the vast world of Disney with only a couple of dinner reservations and a few Fast Passes was akin to organizing a major project without a day-planner and cell phone.
On our first night, we slept with the blinds open so that anytime I awoke, I could see the turrets and spires.
To be honest, giving my inner people-pleaser and planner time off is damned difficult. No matter where we went, I worried that John was having a good time.  I wanted to ensure he was fed, watered, and getting to ride what he wanted. No concerns about Character autographs, but still, the incessant worry was there.
In our explorations, I was reminded about an article I read many years before. It revealed
Walt Disney's biggest regret about Disneyland: folks could see the city. He wanted it to be a place where anyone visiting could escape the real world and enter a world of dreams and imagination. So, when they began building Disney World in Florida, Walt was determined that anyone arriving in the Magic Kingdom, would have journeyed into a space and time where the outside world was completely unseen.
He accomplished this dream  by creating a large parking lot with access to the entrance to The Magic Kingdom possible only via ferry or monorail.  How magical is that?
We are, in some ways, trained to allow folks into our sacred space of creating. To show them how we make our magic happen. People want a blueprint. They constantly seek a Magic Formula. Are we allowing too much of a peek inside the curtain? A question I will be asking myself in the coming weeks.
 After visiting The Studios, Magic Kingdom, and Epcot… and after three nights, we had a final breakfast at the crown of the Disney Resorts: The Grand Floridian. Best. Pancakes. Ever. Then we trundled off to the other side of Orlando so John could teach his class.  (This is us in the UK at Epcot)
But the thing was, I still had 2 days left on my fancy MagicBand. Waking up early one morning, without the magical castle view, I decide to take up John's suggestion: drive back to the parks and spend the day.
I arrived around 7:30 in the morning. I parked, boarded the monorail, and entered The Magic Kingdom almost an hour before official opening time. I strolled down Main Street, still humming a song from a video my oldest  daughter used to watch on a loop:
I'm walking right down the middle of Main Street U.S.A……..
I strolled. I lingered. I popped into the Main Street Bakery (a Starbucks) for coffee. I wound my way around families and skirted the Castle that was a constant reminder that while my chronological age is nearly fifty, inside me, my seven-year-old self still exists.
I chose to see this solo day in The Magic Kingdom as an Artist Date. I enjoyed the rides, I wandered in and out of shops, and I ate a good  meal at an extravagant price. An elderly worker at the Peter Pan Ride whispered to me as she ensured I was safely seated "I prefer to fly solo" as I soar off to Neverland. At my own pace, I experienced the world Walt imagined in a different dimension.
More than a visit to a theme park, this day was an exploration into my own curiosity, and rather than worry about the experiences of others, I filled my thirsty well for the year to come.
And now, back home, I am that seven-year-old once again. Seeing things in a new light. Allowing my creative spirit to be fed by magic. Embracing the world around me as a place of hope and a space of open, delicious wonder.
About the Author: Debra Smouse
Debra Smouse is a self-admitted Tarnished Southern Belle, life coach, and author of Clearing Brain Clutter: Discovering Your Heart's Desire and Clearing Soul Clutter: Creating Your Vision. When she's not vacuuming her couch, you'll find her reading or plotting when she can play her next round of golf. She's the Editor in Chief here at Modern Creative Life. Connect with her on Twitter, Facebook, and Instagram.