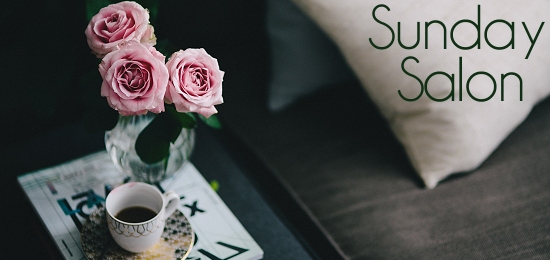 My cousin called me the other day, checking in as she is often so thoughtful to do. "How are you doing?" she asked. Normally I answer those kinds of inquiries with a "fine," or "good," no matter what the real truth of the matter might be.
But that day, I decided to tell the truth.
"I'm just sitting here having a little cry about my dog," I said. (Our beloved Shih Tzu, Magic, died in July.)
My cousin has a multitude of struggles in her life right now, struggles which were increased by the loss of one of her pair of sheepdogs a couple of months ago. "Aw, I know," she said. "I still cry about my dog."
We discussed the trauma associated with that loss, how horrible it seemed in so many ways. "And if one more person says something to me about that stupid Rainbow Bridge I'm gonna slap their face!" she said laughing.
"I agree," I said, chuckling in spite of myself. "Sometimes I just don't want to hear those happy little stories."
A few minutes later we ended our conversation feeling immensely better for having admitted that sometimes we're not filled with sunshine and light, even though we might pretend to be. We've become conditioned to hide our darker emotions – grief, fear, loneliness, anger – because society seems to frown upon them. We're encouraged to "look on the bright side," or "find the silver lining." Our spiritual friends will advise us to "give it all to a higher power" because "it's in their control."
And what if we can't? What if we live in the shadow of our grief, our loneliness, our fear for longer than society deems acceptable? The task of trying to "get over" those feelings becomes overwhelming of itself as we begin to feel inadequate in our life and perhaps our faith.
Later in the day I had lunch with a friend I hadn't seen in a while. "Are you okay?" she asked at one point in the conversation. "Sometimes when I read things you write, it seems as if you're sad."
My first impulse was to deny it, to reply quickly, "Sad? No, I'm not sad." Instead, I answered her truthfully like I had answered my cousin earlier in the day.
"Sometimes I AM sad," I told her. "I think there is always an undercurrent of sadness within me. It's been deeper lately because I've had some pretty significant losses, but there is always a shadow side to me, one that's extremely sensitive to pain and injustice and loss and loneliness and fear. Maybe we all have that and some people are more in touch with it than others."
In her book Learning to Walk in the Dark, Barbara Brown Taylor writes: "When I stopped trying to block my sadness and let it move me instead, it led me to a bridge with people on the other side. Every one of them knew sorrow. Some of them even knew how to bear it as an ordinary feature of being human instead of some avoidable curse."
As artists perhaps we are more often aware of this ambiguity, this tendency to live in more than one emotion, to feel joy and sorrow, irritation and satisfaction, hope and despair, all at the same time. A character in Grace Paley's short story "A Woman Young and Old," says: "I'm artistic, and sometimes I hold two views at once."
There is no profit to denying the shadow side – it exists in our spirit just as it does in the celestial sphere. Sadness and joy dwell simultaneously in us at all times, just as the moon remains in the sky during the 24-hour cycle even as the sun shines brilliantly above it. Honesty about my feelings of sadness yesterday provided a bridge between myself and my cousin – it gave us both an opportunity share feelings with someone else whose own shadow side was predominant, and freed us to move forward into the day feeling connected with another human being who understood. "Sadness does not sink a person," Brown continues. "It is the energy a person spends trying to avoid sadness that does that."
Last month the moon totally eclipsed the sun, in one of those rare celestial events that draws a great deal of scientific and popular attention. Nature has much to teach us about the inner workings of our emotional life. There are forces of darkness at work within each of us. We'd likely all be better served if we took time to become aware of them, and learn to live comfortably with them.
About the Author: Becca Rowan
Becca Rowan lives in Northville, Michigan with her husband and their dog, Molly. Her new book, Life Goes On, a book of personal and inspirational essays about women's experiences with family life, aging, and loss, is available at Amazon in print and on Kindle, as well as on her website. She is also a musician, and performs as a pianist and as a member of Classical Bells, a professional handbell ensemble. If she's not writing or playing music you'll likely find her out walking or curled up on the couch reading with a cup of coffee (or glass of wine) close at hand. She loves to connect with readers at her blog, or on Facebook, Twitter, or Goodreads.